Sunday, Oct. 13

10am–1pm
______________________________________________________
NEXT SUNDAY, OCT. 20
LAST 2013 MARKET!
That means that the Oct. 13 market (this Sunday) is your last chance this season to buy from some ABFM vendors: Nobscot Artisan Cheese, Coastal Vineyards, Still River Winery, and Farmer Tim's Vegetables. Be sure to get to Pearl Street this Sunday! Also, put Oct. 20 on your calendar because it's the last market day AND there are two great events scheduled:
Joshua and Flash Visit the ABFM!


Joshua, a Dromedary camel, and his alpaca friend, Flash, will be at market courtesy of Tom and Ryan of Lilac Hedge Farm. The pair have had Joshua for 3 1/2 years and Flash for 3 years; both were acquired because Ryan and Tom like having some "pets" around the farm. Flash and a few llamas help protect the sheep flock, and Joshua does "camel cameos" at several events each year, including a fundraiser for Boston


Children's Hospital. The guys say that Joshua loves attention and is quite the social butterfly. Find them on the lawn at the corner of Pearl and Central streets (and thank you to our ABFM abutters, the Watts!). Do not miss this!
AND
ABFM 5-Year Anniversary
Celebration Open House!

Please join us
Oct. 20, 1:30–3:30


at The Local Table

251 Arlington Street, West Acton


• Enjoy treats (some using vendor products), and meet ABFM vendors
• Celebrate 5 seasons of great local food
• Learn more about the ABFM
• Help thank our volunteers and others who make the market happen
• See if you might like to become one!
______________________________________________________
ABFM TOTES, APRONS, AND T-SHIRTS
Available only at market!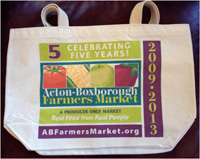 Check out our ABFM 5th Anniversary grocery/tote bag, our organic cotton ABFM T-shirts, our ABFM kitchen/task aprons, and ABFM Gift Certificates. You can never have too many canvas bags, and these will be gone soon. Our bags, T-shirts, and aprons make terrific gifts for family and friends. Bags are $12; aprons are $12; adult T-shirts are $15, and kid-sized shirts are $12. Find them at the ABFM stall at market.
ABFM bags, aprons, T-shirts, and Gift Certificates also make excellent items for auction baskets, employee gifts, etc. Inquire at market.

______________________________________________________
Do You Know . . .
about SNAP at the ABFM?





The ABFM is in its 3rd season of accepting SNAP (Supplemental Nutrition Assistance Program) funds for purchase of eligible foods at market. This year, use of SNAP benefits has grown noticeably. We are happy about this because it means that more people are able to secure fresh, nutritional foods for themselves and their families.
The ABFM sponsors a special offer for SNAP users: we'll double the value of (up to) the first $10 you spend in SNAP benefits at market. So if you decide to spend $15 at market, you'll actually get $25 to spend. This offer lasts until we distribute the allotted funds for the season. Please come to the ABFM stall at market for details.
______________________________________________________


"LIKE" US ON FACEBOOK!



______________________________________________________

SEASONAL VENDORS

APPLEFIELD FARM • BAGEL ALLEY • CLEARVIEW FARM • DRAGONFLY FARMS • FLATS MENTOR FARM • LILAC HEDGE FARM • MAMADOU'S ARTISAN BAKERY • MONADNOCK BERRIES/HILL ORCHARD • SAMIRA'S HOMEMADE • STILLMAN'S FARM • STOW GREENHOUSES
Learn more about the ABFM 2013 Vendors here. (Please note that Flats Mentor Farm's start date is TD, because of extensive farmland flooding. We wish them dry days and a speedy recovery!)


SUNDAY'S ADDITIONAL VENDORS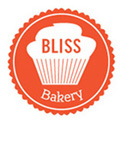 Bliss Bakery
Everyone Deserves a Little Bliss
Bliss Bakery is an artisan bakeshop specializing in handcrafted breads, pastries, and custom cakes. Choose from our wide selection of delicious baked goods made from scratch, using only the finest ingredients. Groton, MA

Coastal Vineyards
Fine Creative Wines
Offering red and white wines, dry and sweet, from 12 grape varieties grown on its eight-acre Dartmouth vineyard, Coastal features Chardonnary, Pinot Gris, Riesling, Merlot, Cabernet Franc, and others. Dartmouth, MA

Farmer Tim's Vegetables
Delicious, Sustainably Grown Vegetables
Farmer Tim, a New Entry Sustainable Farming Project farmer, brings to market his tomatoes, peppers, zucchini, cucumber, lettuces, sweet potatoes, beans, kale, cabbage, chard, broccoli, and herbs. Belmont, MA




Nobscot Artisan Cheese
At Eastleigh Farm
Cheesemaker Sue Rübel creates handmade artisan cheeses tied to place and named for the areas' historical people and places. Framingham, MA

Still River Winery
Producer of New England's Own Apfel Eis (Apple Ice Wine)
Still River Winery makes traditional Apfel Eis, or apple ice wine, from a blend of local varietal apples — more than 80 in each 375 ml bottle. Apfel eis sports an intense, complex flavor that's clean and slightly sweet, with the aroma of freshly picked apples and a gentle bite. Harvard, MA
www.StillRiveryWinery.com

______________________________________________________
THIS WEEK'S ARTISAN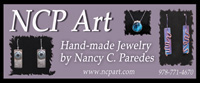 NCP ART
Silver and Glass Jewelry
by Nancy C. Paredes
Nancy works in sterling silver, PMC (Precious Metal Clay), copper, and glass, and features her extensive jewelry collection at ABFM. Much of her work is inspired by the wide array of color in both natural stones and fused glass. She offers one-of-a-kind rings and pendants, and accepts custom orders. Her work and teaching schedule can be viewed at her website. Chelmsford, MA
______________________________________________________
UNDER THE PERFORMANCE CANOPY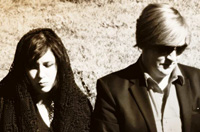 ADELA & JUDE
Enthusiastic performance, superbly crafted songs, and the brilliant interaction between Adela & Jude make for a truly enjoyable show. Performing at the fever pitch of old-time revivalist preachers, Adela & Jude exude a chemistry that shines through in their vocal and stage performance. The duo stomps, hollers, and brings to life the familiar and forgotten musical giants that cast long shadows over American music. Newton, MA

11am–12:45pm
______________________________________________________
COMMUNITY TABLE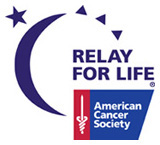 RELAY FOR LIFE
The official sponsor of birthdays
The American Cancer Society saves lives and helps people: stay well by taking steps to prevent cancer; get well by providing support, resources, and free programs, including free lodging when treatment is far from home; find cures through groundbreaking discoveries in cancer research, with $3.8 billion funded since 1946, and funding of 46 Nobel Prize winning scientists; and fight back by working with lawmakers to defeat cancer and rallying communities to join the fight. Acton, MA
______________________________________________________
Closing the Loop . .

. Please bring to the ABFM table at market any (clean) containers you've acquired during your ABFM shopping, including green paperboard boxes, and paper and plastic bags. We'll make them available to our vendors for re-use when appropriate.

Come on down — for Real Food from Real People!