Sunday, Sept. 22

10am–1pm
______________________________________________________
The Backbone of the ABFM
The real backbone of the market is the lineup of seasonal vendors, who show up every one of the season's 19 weeks. These are the folks you can count on being there (barring the unforeseen) with the goods you've come to count on. Please let them know you appreciate their presence at the ABFM.
Ladies and Gentlemen, the ABFM SEASONAL VENDORS:
• APPLEFIELD FARM Stow
• BAGEL ALLEY Nashua, NH
• CLEARVIEW FARM Sterling
• DEBORAH'S KITCHEN Westford
• DRAGONFLY FARMS Pepperell
• FLATS MENTOR FARM Lancaster
• LILAC HEDGE FARM Berlin
• MAMADOU'S ARTISAN BAKERY Winchester
• MONADNOCK BERRIES/HILL ORCHARD Westford
• SAMIRA'S HOMEMADE Belmont
• STILLMAN'S FARM Hardwick
• STOW GREENHOUSES Stow
______________________________________________________
Special SNAP Offer

The ABFM accepts SNAP (Supplemental Nutrition Assistance Program) benefits. The market is a great place to use SNAP: by shopping for the freshest produce (which lasts longer in the fridge), you get terrific nutritional bang for your buck. The ABFM is sponsoring a special offer for SNAP users: we'll double the value of the first $10 you spend in SNAP benefits at market. So if you decide to spend $15 at market, you'll actually get $25 to spend. [This offer lasts until we distribute the allotted $400 for the season.] Come to the ABFM stall at market for details!
______________________________________________________

"LIKE" US ON FACEBOOK!



______________________________________________________

SEASONAL VENDORS

APPLEFIELD FARM • BAGEL ALLEY • CLEARVIEW FARM • DEBORAH'S KITCHEN • DRAGONFLY FARMS • FLATS MENTOR FARM • LILAC HEDGE FARM • MAMADOU'S ARTISAN BAKERY • MONADNOCK BERRIES/HILL ORCHARD • SAMIRA'S HOMEMADE • STILLMAN'S FARM • STOW GREENHOUSES
Learn more about the ABFM 2013 Vendors here.


SUNDAY'S ADDITIONAL VENDORS



Coastal Vineyards
Fine Creative Wines

Offering red and white wines, dry and sweet, from 12 grape varieties grown on its eight-acre Dartmouth vineyard, Coastal features Chardonnary, Pinot Gris, Riesling, Merlot, Cabernet Franc, and others.

Farmer Tim's Vegetables
Delicious Ice Cream, Quality Ingredients
Evergreen Ice Cream focuses on natural ingredients and fun, unique flavor combinations, many of which — we promise — will surprise you and your taste buds. Framingham, MA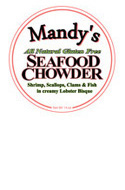 Fishwives Specialty Foods
Not for Wimpy Chowdaheads!
Mandy's offers handcrafted, all-natural, gluten-free seafood chowders and bisques, vegetable and fruit gazpachos, and dips and spreads. We source as much sustainable seafood from from New England as possible, and our gazpachos are made with produce from local farms. Marblehead, MA

Hames & Axle Farm / Surfing Goat Soap
Goat milk soaps have long been valued for their gentleness and hydration. Our Nigerian dwarf goat milk, extra-high in fats and protein, uses only natural ingredients — no artificial fragrances and no unnecessary additives. Ashburnham, MA
www.HamesAxle.com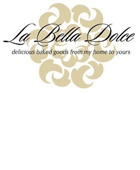 La Bella Dolce Bakery
Delicious Baked Goods
From My Home to Yours
This Italian artisan bakery creates elegant pastries, breads, and breakfast delicacies freshly baked for market with local fruits, berries, vegetables, and honey, as well as several whole grains and organic ingredients. Westford, MA
www.LaBellaDolceBakery.com

______________________________________________________
THIS WEEK'S ARTISAN

BROOKFIELD CANDLE CO.
Brookfield Candle Company makes 100% all-natural soy candles and all-natural goat's milk soaps. Framingham, MA
www.BrookfieldCandleCompany.com

______________________________________________________
UNDER THE PERFORMANCE CANOPY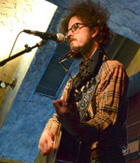 IAN FITZGERALD
Ian Fitzgerald is a folksinger and songwriter who has toured the Northeast extensively in the past few years, performing in venues from small coffeehouses to large festival stages, as well as opening for acts such as Tracy Grammer. Earlier this year, Ian released his fourth album of original songs, "No Time to Be Tender." Arlington, MA

11am–12:45pm
______________________________________________________
COMMUNITY TABLE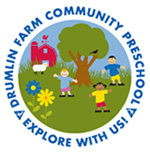 DRUMLIN FARM
COMMUNITY PRESCHOOL
At Drumlin Farm Community Preschool, inquiry-based exploration of the natural world fosters curiosity in young learners that provides a strong basis for future learning. Children engage in outdoor play, farm chores, wildlife visits, and planting and harvesting to cultivate math, science, and literacy skills while promoting a strong sense of self and community. A fun, unique, and adventurous learning experience that will last a lifetime. Lincoln, MA
Email: dfpreschool@MassAudubon.org
www.MassAudubon.org/DrumlinFarm

______________________________________________________
Closing the Loop . .

. Please bring to the ABFM table at market any (clean) containers you've acquired during your ABFM shopping, including green paperboard boxes, and paper and plastic bags. We'll make them available to our vendors for re-use when appropriate.

Come on down — for Real Food from Real People!