Sunday, September 8

10am–1pm
______________________________________________________
HIGHLIGHTED PARTNER OF THE WEEK


NEW HABITAT PARTNERS LLC
plans, develops, and manages high-quality, uplifting, and environ-mentally sensitive places with the goal of making a positive con-tribution to the local economy and surrounding community. Our current project is located at 543-525 Massachusetts Avenue in West Acton Village.
Visit us on Facebook:
www.facebook.com/NewHabitatPartnersLLC
537 Massachusetts Avenue #202, Acton, MA 01720
617.765.4493
Email: Mathias@NewHabitatPartners.com
PLEASE NOTE: New Habitat's 2nd Annual Village AMP (Art + Music Project) is happening TODAY, noon to 5:30pm at 543–537 Mass. Ave. in West Acton, and includes music, artisans, art installations, kids' activities, tastings, and an open house.
______________________________________________________

This Sunday: COOKING DEMO
courtesy of THE LOCAL TABLE

Learn how to prepare sweet and savory crêpes, using the delights of local ingredients! Using fresh ABFM vendor produce (from Applefield Farm and Monadnock Berries/Hill Orchard), The Local Table's Chef Tom McNeil will teach us how to make whole wheat crêpes and these yummy crêpe filling recipes:
• Savory Summer Eggplant
• Summer Corn & Spicy Greens
• Peach & Blueberry Crumble
Come by, sample these delectables (which preview additions to TLT's Fall brunch menu), take away a recipe card, and enjoy the bounty the market has to offer!
______________________________________________________

Breaking Up is Hard to Do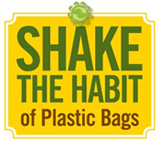 Habits are hard to break, but here's one we think is worth the effort: using plastic bags for items that don't really require them. For example, at market, most people would put their green beans in a plastic bag; OK, makes sense. But do we really need to put large, sturdy veggies that will fare just fine on their own — e.g., cabbages, eggplants, apples, cucumbers, peppers, corn, beets, squash, etc. — in plastic? We suggest not. Are you ready to take your larger produce home naked?
It will get home safely without that thin plastic membrane, and you will have reduced demand for these bags, which are an environmental nightmare. They are made from oil, and therefore feed demand; they kill and compromise marine life; and they never die! Plastic will break down mechanically (in about 1,000 years!), but it doesn't break down chemically; it just degrades into smaller toxic bits that contaminate soil and waterways.
Shake the plastic bag habit! Please consider putting items that don't really need bags (unsheathed in plastic) into a large bag you've brought to market — or better yet, into one of our gorgeous ABFM grocery totes! Thank you!
______________________________________________________

"LIKE" US ON FACEBOOK!



______________________________________________________

SEASONAL VENDORS

APPLEFIELD FARM • BAGEL ALLEY • CLEARVIEW FARM • DEBORAH'S KITCHEN • DRAGONFLY FARMS • FLATS MENTOR FARM • LILAC HEDGE FARM • MAMADOU'S ARTISAN BAKERY • MONADNOCK BERRIES/HILL ORCHARD • SAMIRA'S HOMEMADE • STILLMAN'S FARM • STOW GREENHOUSES
Learn more about the ABFM 2013 Vendors here. (Please note that Flats Mentor Farm's start date is TD, because of extensive farmland flooding. We wish them dry days and a speedy recovery!)


SUNDAY'S ADDITIONAL VENDORS





Evergeen Ice Cream
Delicious Ice Cream, Quality Ingredients
Evergreen Ice Cream focuses on natural ingredients and fun, unique flavor combinations, many of which — we promise — will surprise you and your taste buds. Framingham, MA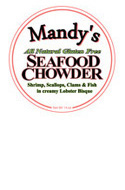 Fishwives Specialty Foods
Not for Wimpy Chowdaheads!
Mandy's offers handcrafted, all-natural, gluten-free seafood chowders and bisques, vegetable and fruit gazpachos, and dips and spreads. We source as much sustainable seafood from from New England as possible, and our gazpachos are made with produce from local farms. Marblehead, MA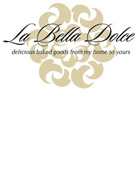 La Bella Dolce Bakery
Delicious Baked Goods
From My Home to Yours
Today, this Italian artisan bakery will feature fresh fruit pies with luscious, local peaches and blueberries; fig walnut scones; and apple handpies — perfect for school lunches! Westford, MA
www.LaBellaDolceBakery.com




Turtle Creek Winery
Classic Wines from Noble Grapes
Turtle Creek is a boutique winery, located in the shadow of Boston, producing only 1200 cases of world-class wine annually. Lincoln, MA
www.TurtleCreekWine.com

______________________________________________________
THIS WEEK'S ARTISAN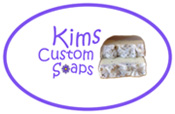 KIM'S CUSTOM SOAPS
100% Natural, Handmade, Cold-Process Soaps
Kim makes soaps in small batches, using natural ingredients: essential oils for fragrance, moisturizing oils, and loofah, oatmeal, and pumice for exfoliation. Her soaps come in a variety of colors and shapes, making them perfect gifts, and she accepts custom orders for soaps, including holiday-themed soaps, baby or wedding shower soaps, and soap loaves. Harvard, MA
www.etsy.com/shop/KimsCustomSoaps

______________________________________________________
UNDER THE PERFORMANCE CANOPY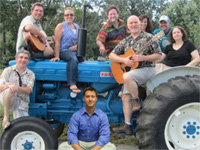 ACTON MUSIC PROJECT
Born in the new millennium, The Acton Music Project is a rocking, classic rock band popular on both the local music scene and CATV. AMP plays classic rock and current favorites, whether in an intimate coffeehouse setting, or for a formal wedding or 500-person block party, bringing rocking melodies and beautiful harmonies. As a nonprofit, AMP also provides FREE music for other nonprofits and music education to local communities. Acton, MA
11am–12:45pm
www.facebook.com/ActonMusicPro
______________________________________________________
COMMUNITY TABLE



AB CULTURAL COUNCIL
The ABCC promotes the arts, helps develop cultural programs in the two communities, and awards Massachusetts Cultural Council grant funds.
www.ActonBoxboroughCulturalCouncil.org
______________________________________________________
Closing the Loop . .

. Please bring to the ABFM table at market any (clean) containers you've acquired during your ABFM shopping, including green paperboard boxes, and paper and plastic bags. We'll make them available to our vendors for re-use when appropriate.

Come on down — for Real Food from Real People!