Sunday, Sept. 1

10am–1pm
______________________________________________________
NEXT WEEK, SEPT. 8:
COOKING DEMO AT ABFM
courtesy of THE LOCAL TABLE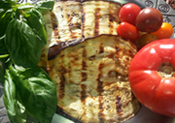 Make your way to Pearl Street next Sunday to learn how to prepare sweet and savory crêpes, using the delights of local produce. Chef Tom McNeil, from ABFM Partner The Local Table, will offer instruction on making whole wheat crêpes and three yummy fillings for them: Savory Summer Eggplant, Peach & Blueberry Crumble, and Summer Corn & Spicy Greens!
The Local Table will source produce for this demo from ABFM vendors Applefield Farm and Monadnock Berries/Hill Orchard. Come by to, taste these wonders and take away the recipes! You can try these crêpes at home and enjoy them this Fall during brunch at The Local Table! www.LocalTable-Acton.com

______________________________________________________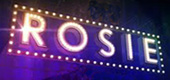 Turn, Turn, Turn . . .
Many market-goers know Rosie DeQuattro, one of the founding ABFM board members, and long-time Acton and Windsor Avenue resident. This year, Rosie has a new knee, is planning to build a house in Maine, and is gearing up for her daughter's wedding later this Fall.
We want to thank Rosie for her huge role in the launch of the ABFM and its success for these five seasons. She was the first person to step up when Jenn put out the call, and helped set up the initial meeting of folks interested in starting a farmers market in Acton. Rosie tapped her giant knowledge of the food and farm scene in Massachusetts to help develop our vendor lineup each year; was our Special Events maven; and was the linchpin in developing relationships with ABFM neighbors and West Acton businesses. We have loved her energy, buoyancy, and can-do attitude.
These life changes mean that Rosie's role in the ABFM will necessarily change (sniff). She will stay connected and pop in on market day now and then, but you won't see her bopping up and down Pearl Street quite so often. We wish her great happiness in her new adventures, and look forward to seeing her whenever she's in town. Thank you, Rosie!
______________________________________________________
Special SNAP Offer

The ABFM accepts SNAP (Supplemental Nutrition Assistance Program) benefits. The market is a great place to use SNAP: by shopping for the freshest produce (which lasts longer in the fridge), you get terrific nutritional bang for your buck. The ABFM is sponsoring a special offer for SNAP users: we'll double the value of the first $10 you spend in SNAP benefits at market. So if you decide to spend $15 at market, you'll actually get $25 to spend. [This offer lasts until we distribute the allotted $400 for the season.] Come to the ABFM stall at market for details!
______________________________________________________


"LIKE" US ON FACEBOOK!



______________________________________________________

SEASONAL VENDORS

APPLEFIELD FARM • BAGEL ALLEY • CLEARVIEW FARM • DRAGONFLY FARMS • FLATS MENTOR FARM • LILAC HEDGE FARM • MAMADOU'S ARTISAN BAKERY • MONADNOCK BERRIES/HILL ORCHARD • SAMIRA'S HOMEMADE • STILLMAN'S FARM • STOW GREENHOUSES
Learn more about the ABFM 2013 Vendors here. (Please note that Flats Mentor Farm's start date is TD, because of extensive farmland flooding. We wish them dry days and a speedy recovery!)


SUNDAY'S ADDITIONAL VENDORS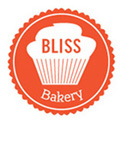 Bliss Bakery
Everyone Deserves a Little Bliss
Bliss Bakery is an artisan bakeshop specializing in handcrafted breads, pastries, and custom cakes. Choose from our wide selection of delicious baked goods made from scratch, using only the finest ingredients. Groton, MA

Coastal Vineyards
Fine Creative Wines
Offering red and white wines, dry and sweet, from 12 grape varieties grown on its eight-acre Dartmouth vineyard, Coastal features Chardonnary, Pinot Gris, Riesling, Merlot, Cabernet Franc, and others. Dartmouth, MA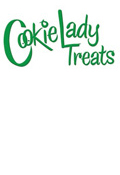 Cookie Lady Treats
Baked Especially for You
The Cookie Lady specializes in unique flavors of gourmet cookies, with over 40 varieties, including Blueberries & Cream and Pina Colada, and offers rich, homemade brownies, homemade marshmallows, s'mores, candy bars, French macaroons, and sticky buns. Maynard, MA

Farmer Tim's Vegetables
Delicious, Sustainably Grown Vegetables
Farmer Tim, a New Entry Sustainable Farming Project farmer, brings to market his tomatoes, peppers, zucchini, cucumber, lettuces, sweet potatoes, beans, kale, cabbage, chard, broccoli, and herbs. Belmont, MA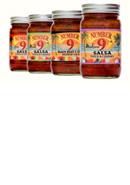 Paino Organics
Natural & Organic Foods
Paino Organics creates its Number 9 line of tortilla strips and salsas in nearby Concord. Each salsa variety is made with at least nine healthful vegetables, lime juice, and four or five varieties of peppers for well-rounded, and unique flavors. Paino salsas use no vinegar, added sugar, or fat, and are vegan, and wheat- and gluten-free. Concord, MA
www.PainoOrganics.com

______________________________________________________
THIS WEEK'S ARTISAN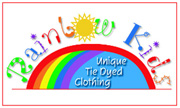 RAINBOW KIDS TIE DYE
Unique, hand-dyed clothing and accessories for people of all ages, including shirts, pants, dresses, hats, socks . . . even underwear!
Wales, MA
www.RainbowKidsTieDye.etsy.com
______________________________________________________
UNDER THE PERFORMANCE CANOPY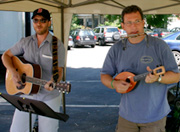 THE FAMILY BAND
The Family Band duo of Chris Whitbeck and Peter Broggi carry listeners to a simpler time, when families gathered on the front porch to make music after dinner. Join them to sing along or dance as they bring a little more music to life. Acton, MA
11am–12:45pm

______________________________________________________
Closing the Loop . .

. Please bring to the ABFM table at market any (clean) containers you've acquired during your ABFM shopping, including green paperboard boxes, and paper and plastic bags. We'll make them available to our vendors for re-use when appropriate.

Come on down — for Real Food from Real People!