Sunday, August 18

10am–1pm
______________________________________________________
HIGHLIGHTED PARTNER OF THE WEEK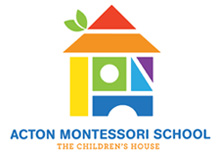 ACTON
MONTESSORI
SCHOOL

The Children's House


We at Acton Montessori believe that a child's education is the most important investment a family can make. Our preschool is dedicated to providing the foundation for your child's success in life through a balance of socialization and academics. Our school's small and intimate environment and the excellent natural light in our open classroom nurture children's bodies and spirits. With years of Montessori teaching experience, our superb staff provides your child with the skills to grow into successful, independent thinkers.

537 Massachusetts Avenue, Acton, MA 01720
978.263.4333
Email: ActonMontessori@gmail.com

www.ActonMontessori.com

______________________________________________________
Special SNAP Offer

The ABFM accepts SNAP (Supplemental Nutrition Assistance Program) benefits. The market is a great place to use SNAP: by shopping for the freshest produce, you get terrific nutritional bang for your buck. The ABFM is sponsoring a special offer for SNAP users: we'll double the value of the first $10 you spend in SNAP benefits at market. So if you decide to spend $15 at market, you'll actually get $25 to spend. [This offer lasts until we distribute the allotted $400 for the season.] Come to the ABFM stall at market for details!
______________________________________________________


"LIKE" US ON FACEBOOK!



______________________________________________________

SEASONAL VENDORS

APPLEFIELD FARM • BAGEL ALLEY • CLEARVIEW FARM • DRAGONFLY FARMS • FLATS MENTOR FARM • LILAC HEDGE FARM • MAMADOU'S ARTISAN BAKERY • MONADNOCK BERRIES/HILL ORCHARD • SAMIRA'S HOMEMADE • STILLMAN'S FARM • STOW GREENHOUSES
Learn more about the ABFM 2013 Vendors here. (Please note that Flats Mentor Farm's start date is TD, because of extensive farmland flooding. We wish them dry days and a speedy recovery!)


SUNDAY'S ADDITIONAL VENDORS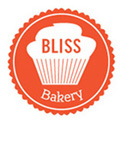 Bliss Bakery
Everyone Deserves a Little Bliss
Bliss Bakery is an artisan bakeshop specializing in handcrafted breads, pastries, and custom cakes. Choose from our wide selection of delicious baked goods made from scratch, using only the finest ingredients. Groton, MA

Coastal Vineyards
Fine Creative Wines
Offering red and white wines, dry and sweet, from 12 grape varieties grown on its eight-acre Dartmouth vineyard, Coastal features Chardonnary, Pinot Gris, Riesling, Merlot, Cabernet Franc, and others. Dartmouth, MA

Farmer Tim's Vegetables
Delicious, Sustainably Grown Vegetables
Farmer Tim, a New Entry Sustainable Farming Project farmer, brings to market his tomatoes, peppers, zucchini, cucumber, lettuces, sweet potatoes, beans, kale, cabbage, chard, broccoli, and herbs. Belmont, MA

Nobscot Artisan Cheese
At Eastleigh Farm
Cheesemaker Sue Rübel creates handmade artisan cheeses tied to place and named for the areas' historical people and places. Framingham, MA
www.NobscotCheese.com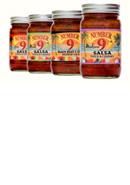 Paino Organics
Natural & Organic Foods
Paino Organics creates its Number 9 line of tortilla strips and salsas in nearby Concord. Each salsa variety is made with at least nine healthful vegetables, lime juice, and four or five varieties of peppers for well-rounded, and unique flavors. Paino salsas use no vinegar, added sugar, or fat, and are vegan, and wheat- and gluten-free. Concord, MA
www.PainoOrganics.com



Still River Winery
Producer of New England's Own Apfel Eis Apple Ice Wine
Still River Winery makes traditional Apfel Eis, or apple ice wine, from a blend of local varietal apples — more than 80 in each 375 ml bottle. Apfel eis sports an intense, complex flavor that's clean and slightly sweet, with the aroma of freshly picked apples and a gentle bite. Harvard, MA
www.StillRiverWinery.com

______________________________________________________
THIS WEEK'S ARTISAN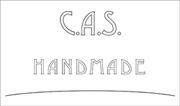 CAS HANDMADE
Artisan/designer Cara Shaw proudly offers her collection of handmade and handpainted bags and accessories, including totes, clutches, Ipad cases, and more, crafted from all-natural linen and leather. She dyes her linens with mineral pigments, and her patterns and colors are informed by her Northern Massachusetts surrounds. One of a long line of artisans, Cara has worked in textile design in the home décor industry. Ayer, MA
______________________________________________________
UNDER THE PERFORMANCE CANOPY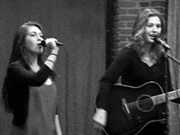 RED FISH, BLUE FISH
Ilana and Hannah first performed together as a band called "Help Demolish Barbie," and then as part of Redfish Bluefish. Band members have changed, but they have continued making music together, writing their own music and recording an EP with four of their original songs. Both have played since they were quite young; Ilana plays guitar and sings harmonies; Hannah sings lead vocals. Acton, MA
11am–12:45pm
www.myspace.com/helpdemolishbarbie

______________________________________________________
Closing the Loop . .

. Please bring to the ABFM table at market any (clean) containers you've acquired during your ABFM shopping, including green paperboard boxes, and paper and plastic bags. We'll make them available to our vendors for re-use when appropriate.

Come on down — for Real Food from Real People!