Sunday, August 11

10am–1pm
______________________________________________________
HIGHLIGHTED PARTNER OF THE WEEK
KITCHEN OUTFITTERS
We are a proud supporter of the Acton-Boxborough Farmers Market. Kitchen Outfitters is a locally owned, independent kitchen shop offering solutions for scrubbing, slicing, steaming and tossing your fresh produce! Cookware, Bakeware, Gadgets, Blenders, Mixers, Mashers & More!
Acton Woods Plaza (Intersection of Rts. 2A & 27)
342 Great Road, Acton, MA 01720
978.263.1955
Fax 978.263.1993
Hours: Mon–Sat: 10am–6pm; Sun: 12–5pm; Thurs: 'til 8pm
______________________________________________________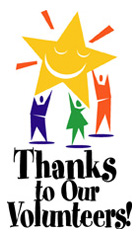 ABFM Thanks and Updates
We're giving a shout-out to several folks who do some of the less-visible tasks for the market: Artisan Coordinator Dia Chigas; Performance Coordinator David Gerratt; Volunteer Coordinator Helen Payne Watt; and our Sandwich Sign Savant Jude Aronstein. More visible and likewise awesome are Kids' Activity Coordinator Kennett Coleman, and Assistant Market Managers Kristi Twichell, Eleanor Chenevert, and Debby Andell. We extend the warmest welcome to our newest ABFM Leadership Board member, Amanda Jellen Dumont, who comes to us with farming experiences and expertise. And of course, we and ABFM vendors all appreciate the help of our terrific set-up and breakdown volunteers. This market would not happen without you all!
______________________________________________________

"LIKE" US ON FACEBOOK!



______________________________________________________

SEASONAL VENDORS

APPLEFIELD FARM • BAGEL ALLEY • CLEARVIEW FARM • DEBORAH'S KITCHEN • DRAGONFLY FARMS • FLATS MENTOR FARM • LILAC HEDGE FARM • MAMADOU'S ARTISAN BAKERY • MONADNOCK BERRIES/HILL ORCHARD • SAMIRA'S HOMEMADE • STILLMAN'S FARM • STOW GREENHOUSES
Learn more about the ABFM 2013 Vendors here. (Please note that Flats Mentor Farm's start date is TD, because of extensive farmland flooding. We wish them dry days and a speedy recovery!)


SUNDAY'S ADDITIONAL VENDORS





Bev's Bakery
A 100% Vegan Bakery
Bev's offers delectable cupcakes, cakes, muffins, brownies, and breads made from scratch, with vegan ingredients that are organic, non-GMO, and from local farmers markets whenever possible. Townsend, MA

Evergeen Ice Cream
Delicious Ice Cream, Quality Ingredients
Evergreen Ice Cream focuses on natural ingredients and fun, unique flavor combinations, many of which — we promise — will surprise you and your taste buds. Framingham, MA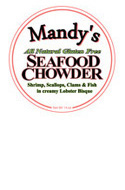 Fishwives Specialty Foods
Not for Wimpy Chowdaheads!
Mandy's offers handcrafted, all-natural, gluten-free seafood chowders and bisques, vegetable and fruit gazpachos, and dips and spreads. We source as much sustainable seafood from from New England as possible, and our gazpachos are made with produce from local farms. Marblehead, MA

Hames & Axle Farm / Surfing Goat Soap
Goat milk soaps have long been valued for their gentleness and hydration. Our Nigerian dwarf goat milk, extra-high in fats and protein, uses only natural ingredients — no artificial fragrances and no unnecessary additives. Ashburnham, MA
www.HamesAxle.com




Turtle Creek Winery
Classic Wines from Noble Grapes
Turtle Creek is a boutique winery, located in the shadow of Boston, producing only 1200 cases of world-class wine annually. Lincoln, MA
www.TurtleCreekWine.com

______________________________________________________
THIS WEEK'S ARTISAN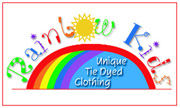 RAINBOW KIDS TIE DYE
Unique, hand-dyed clothing and accessories for people of all ages, including" shirts, pants, dresses, hats, socks . . . even underwear! Wales, MA
www.RainbowKidsTieDye.etsy.com

______________________________________________________
UNDER THE PERFORMANCE CANOPY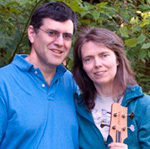 DAN & FAITH
Dan & Faith play original songs that tell the stories of people and places, real and imagined, with guitar, harmonica, mandolin, bass, banjo, and vocal harmony. Bolton, MA
11am–12:45pm
______________________________________________________
Closing the Loop . .

. Please bring to the ABFM table at market any (clean) containers you've acquired during your ABFM shopping, including green paperboard boxes, and paper and plastic bags. We'll make them available to our vendors for re-use when appropriate.

Come on down — for Real Food from Real People!