Sunday, July 28

10am–1pm
______________________________________________________
Special SNAP Offer

The ABFM accepts SNAP (Supplemental Nutrition Assistance Program) benefits. The market is a great place to use SNAP: by shopping for the freshest produce (which lasts longer in the fridge), you get terrific nutritional bang for your buck. The ABFM is sponsoring a special offer for SNAP users: we'll double the value of the first $10 you spend in SNAP benefits at market. So if you decide to spend $15 at market, you'll actually get $25 to spend. [This offer lasts until we distribute the allotted $400 for the season.] Come to the ABFM stall at market for details!
______________________________________________________

"LIKE" US ON FACEBOOK!



______________________________________________________

SEASONAL VENDORS

APPLEFIELD FARM • BAGEL ALLEY • CLEARVIEW FARM • DEBORAH'S KITCHEN • DRAGONFLY FARMS • FLATS MENTOR FARM • LILAC HEDGE FARM • MAMADOU'S ARTISAN BAKERY • MONADNOCK BERRIES/HILL ORCHARD • SAMIRA'S HOMEMADE • STILLMAN'S FARM • STOW GREENHOUSES
Learn more about the ABFM 2013 Vendors here. (Please note that Flats Mentor Farm's start date is TD, because of extensive farmland flooding. We wish them dry days and a speedy recovery!)


SUNDAY'S ADDITIONAL VENDORS





Bev's Bakery
A 100% Vegan Bakery
Bev's offers delectable cupcakes, cakes, muffins, brownies, and breads made from scratch, with vegan ingredients that are organic, non-GMO, and from local farmers markets whenever possible. Townsend, MA

Evergeen Ice Cream
Delicious Ice Cream, Quality Ingredients
Evergreen Ice Cream focuses on natural ingredients and fun, unique flavor combinations, many of which — we promise — will surprise you and your taste buds. Framingham, MA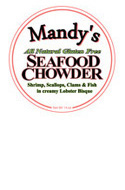 Fishwives Specialty Foods
Not for Wimpy Chowdaheads!
Mandy's offers handcrafted, all-natural, gluten-free seafood chowders and bisques, vegetable and fruit gazpachos, and dips and spreads. We source as much sustainable seafood from from New England as possible, and our gazpachos are made with produce from local farms. Marblehead, MA

Hames & Axle Farm / Surfing Goat Soap
Goat milk soaps have long been valued for their gentleness and hydration. Our Nigerian dwarf goat milk, extra-high in fats and protein, uses only natural ingredients — no artificial fragrances and no unnecessary additives. Ashburnham, MA
www.HamesAxle.com




Turtle Creek Winery
Classic Wines from Noble Grapes
Turtle Creek is a boutique winery, located in the shadow of Boston, producing only 1200 cases of world-class wine annually. Lincoln, MA
www.TurtleCreekWine.com

______________________________________________________
THIS WEEK'S ARTISAN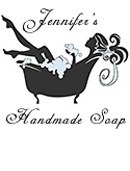 JENNIFER'S HANDMADE SOAP
Come Pamper Yourself
Jennifer's Handmade Soap makes vegetable-based soaps that will leave your skin feeling silky smooth and completely pampered! I use only natural oils from coconut, palm, castor seed, and avocado. These natural oils softly clean and moisturize your skin! Concord, MA
______________________________________________________
UNDER THE PERFORMANCE CANOPY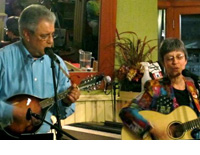 FINALLY FRIDAY
Finally Friday's lively mixture of folk and rock, both original and covers, features fine vocal harmonies accompanied by acoustic guitar, mandolin, harmonica, and percussion. Playlist ranges from Bob Dylan to the Beatles to new discoveries. Natick, MA
11am–12:45pm
______________________________________________________
Closing the Loop . .

. Please bring to the ABFM table at market any (clean) containers you've acquired during your ABFM shopping, including green paperboard boxes, and paper and plastic bags. We'll make them available to our vendors for re-use when appropriate.

Come on down — for Real Food from Real People!