Sunday, July 21

10am–1pm

This Sunday: Bike-to-Market Day!
(aka Fossil Fuel–Free Shopping Day)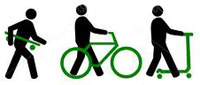 Come to market this Sunday on your bicycle, skateboard, or scooter — free of fossil fuels! The ABFM will offer to each of the first 50 riders of such gizmos $2 in ABFM Market Moolah to be spent at market — on Sunday only! Come to the ABFM table to show us your carbon emissions–free transport, and then park it at one of the bike racks in front of the West Acton Citizens' Library. (And please, whenever you ride your bike to market, park it at a bike rack rather than on Pearl Street.) Happy wheeling!
______________________________________________________
Support Our Supporters
The ABFM has been fortunate, since its start, to have the support of local businesses, organizations, and individuals. That's how we can afford to operate the market; vendor fees alone aren't sufficient to cover all the costs, which include insurance, promotional and publicity materials, equipment, materials for Kids' Activities, market demonstrations, and special events.
In turn, we ask YOU to notice who those Supporters are, thank them, and frequent those that are businesses in our communities. Our 2013 ABFM Partners are those whose logos you see to the right in this eblast. Our 2013 ABFM Sponsors are: State Representative Jen Benson; Middlesex Savings Bank; State Senator Jamie Eldridge; and Bright Horizons at Boxborough. Learn more about all of them here.
______________________________________________________
Lost & Found
If you lost something at market last week (July 14), please check in with staff at the ABFM stall.
______________________________________________________
Special SNAP Offer

The ABFM accepts SNAP (Supplemental Nutrition Assistance Program) benefits. The market is a great place to use SNAP: by shopping for the freshest produce (which lasts longer in the fridge), you get terrific nutritional bang for your buck. The ABFM is sponsoring a special offer for SNAP users: we'll double the value of the first $10 you spend in SNAP benefits at market. So if you decide to spend $15 at market, you'll actually get $25 to spend. [This offer lasts until we distribute the allotted $400 for the season.] Come to the ABFM stall at market for details!
______________________________________________________

"LIKE" US ON FACEBOOK!



______________________________________________________

SEASONAL VENDORS

APPLEFIELD FARM • BAGEL ALLEY • CLEARVIEW FARM • DEBORAH'S KITCHEN • DRAGONFLY FARMS • FLATS MENTOR FARM • LILAC HEDGE FARM • MAMADOU'S ARTISAN BAKERY • MONADNOCK BERRIES/HILL ORCHARD • SAMIRA'S HOMEMADE • STILLMAN'S FARM • STOW GREENHOUSES
Learn more about the ABFM 2013 Vendors here.


SUNDAY'S ADDITIONAL VENDORS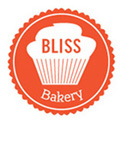 Bliss Bakery
Everyone Deserves a Little Bliss
Bliss Bakery is an artisan bakeshop specializing in handcrafted breads, pastries, and custom cakes. Choose from our wide selection of delicious baked goods made from scratch, using only the finest ingredients. Groton, MA

Coastal Vineyards
Fine Creative Wines
Offering red and white wines, dry and sweet, from 12 grape varieties grown on its eight-acre Dartmouth vineyard, Coastal features Chardonnary, Pinot Gris, Riesling, Merlot, Cabernet Franc, and others. Dartmouth, MA

Farmer Tim's Vegetables
Delicious, Sustainably Grown Vegetables
Farmer Tim, a New Entry Sustainable Farming Project farmer, brings to market his tomatoes, peppers, zucchini, cucumber, lettuces, sweet potatoes, beans, kale, cabbage, chard, broccoli, and herbs. Belmont, MA




Nobscot Artisan Cheese
At Eastleigh Farm
Cheesemaker Sue Rübel creates handmade artisan cheeses tied to place and named for the areas' historical people and places. Framingham, MA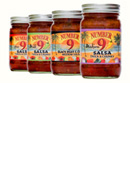 Paino Organics
Natural & Organic Foods
Paino Organics creates its Number 9 line of tortilla strips and salsas in nearby Concord. Each salsa variety is made with at least nine healthful vegetables, lime juice, and four or five varieties of peppers for well-rounded, and unique flavors. Paino salsas use no vinegar, added sugar, or fat, and are vegan, and wheat- and gluten-free. Concord, MA

Still River Winery
Producer of New England's Own Apfel Eis Apple Ice Wine
Still River Winery makes traditional Apfel Eis, or apple ice wine, from a blend of local varietal apples — more than 80 in each 375 ml bottle. Apfel eis sports an intense, complex flavor that's clean and slightly sweet, with the aroma of freshly picked apples and a gentle bite. Harvard, MA
www.StillRiverWinery.com

______________________________________________________
THIS WEEK'S ARTISAN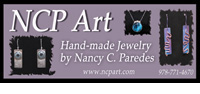 NCP ART
Silver and Glass Jewelry
by Nancy C. Paredes
Nancy works in sterling silver, PMC (Precious Metal Clay), copper, and glass, and features her extensive jewelry collection at ABFM. Much of her work is inspired by the wide array of color in both natural stones and fused glass. She offers one-of-a-kind rings and pendants, and accepts custom orders. Her work and teaching schedule can be viewed at her website. Chelmsford, MA
______________________________________________________
UNDER THE PERFORMANCE CANOPY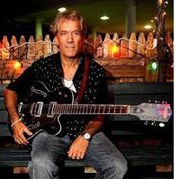 B.J. MAGOON
Acton's own B.J. Magoon has been a mainstay of the blues and roots music scene New England and New York for more than 40 years. B.J. sings songs of life's journeys, lessons, and highways,with an infectious rhythm focus. B.J. Magoon & Driving Sideways are long-time regular performers at The Acton Jazz Café. Acton, MA
11am–12:45pm
______________________________________________________
COMMUNITY TABLE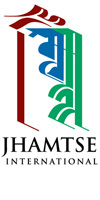 JHAMTSE INTERNATIONAL
Jhamtse International is an Acton-based, nonprofit Buddhist organization with local sangha meetings in Concord. The Tibetan word "jhamtse" means "love and compassion. On this foundation, Jhamtse International operates a home and school for at-risk children in the ethnically Tibetan, Himalayan foothills of India. Learn about the school's organic agriculture, vermiculture, and sustainable energy projects. Acton, MA
______________________________________________________
Closing the Loop . .

. Please bring to the ABFM table at market any (clean) containers you've acquired during your ABFM shopping, including green paperboard boxes, and paper and plastic bags. We'll make them available to our vendors for re-use when appropriate.

Come on down — for Real Food from Real People!