Sunday, July 7

10am–1pm

Hot Town, Summer in the Village . . .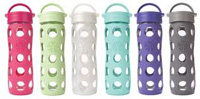 This Sunday promises to be hot, hot, hot! Please drink plenty of water. Bring your water bottle with you to market, and/or frequent the West Acton businesses that sell beverages (and are open on Sundays): The Local Table, Red, White and Brew, Spruce Street Café, Twin Seafood, and the Mobil station — all on or close to Mass. Ave./Rt. 111. (And if you do, dont' forget to recycle your containers!)
______________________________________________________
Dogs at Market
Most of the pets who come to market are well behaved, but recently there have been a couple of "dog vs. dog" moments on Pearl Street. Many dogs do, but some don't handle the density, stimulation, and close quarters of the market well; please evaluate your dog's capacity for such situations before bringing him/her to market. ABFM rules require that pets: (1) be restrained from contact with food items, (2) not "do their business" in market environs, and (3) be under owner physical control at all times. (Please note that retractable leashes MUST be locked at a short length while pets are on Pearl Street). And parents: please stay with your children at all times, and teach them not to touch pets unless they ask first. Thank you for your cooperation; we want the market to be a safe and enjoyable experience for everyone — human and otherwise!
______________________________________________________
Special SNAP Offer

The ABFM accepts SNAP (Supplemental Nutrition Assistance Program) benefits. The market is a great place to use SNAP: by shopping for the freshest produce (which lasts longer in the fridge), you get terrific nutritional bang for your buck. The ABFM is sponsoring a special offer for SNAP users: we'll double the value of the first $10 you spend in SNAP benefits at market. So if you decide to spend $15 at market, you'll actually get $25 to spend. [This offer lasts until we distribute the allotted $400 for the season.] Come to the ABFM stall at market for details!
______________________________________________________

Opportunities for Local Nonprofits
If you are involved in a local nonprofit group, you should know that the ABFM makes available, each market day, a Community Table for community organizations and groups that work to make our neighborhoods and communities better places. If you'd like your group to take advantage of this opportunity, please contact the Community Table Coordinator through the link on this page.
______________________________________________________

"LIKE" US ON FACEBOOK!



______________________________________________________

SEASONAL VENDORS

APPLEFIELD FARM • BAGEL ALLEY • CLEARVIEW FARM • DRAGONFLY FARMS • FLATS MENTOR FARM • LILAC HEDGE FARM • MAMADOU'S ARTISAN BAKERY • MONADNOCK BERRIES/HILL ORCHARD • SAMIRA'S HOMEMADE • STILLMAN'S FARM • STOW GREENHOUSES
Learn more about the ABFM 2013 Vendors here. (Please note that Flats Mentor Farm's start date is TD, because of extensive farmland flooding. We wish them dry days and a speedy recovery!)


SUNDAY'S ADDITIONAL VENDORS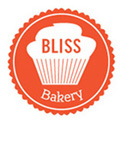 Bliss Bakery
Everyone Deserves a Little Bliss
Bliss Bakery is an artisan bakeshop specializing in handcrafted breads, pastries, and custom cakes. Choose from our wide selection of delicious baked goods made from scratch, using only the finest ingredients. Groton, MA

Coastal Vineyards
Fine Creative Wines
Offering red and white wines, dry and sweet, from 12 grape varieties grown on its eight-acre Dartmouth vineyard, Coastal features Chardonnary, Pinot Gris, Riesling, Merlot, Cabernet Franc, and others. Dartmouth, MA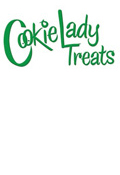 Cookie Lady Treats
Baked Especially for You
The Cookie Lady specializes in unique flavors of gourmet cookies, with over 40 varieties, including Blueberries & Cream and Pina Colada, and offers rich, homemade brownies, homemade marshmallows, s'mores, candy bars, French macaroons, and sticky buns. Maynard, MA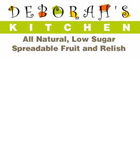 Deborah's Kitchen
Low-Sugar, All-Natural Spreadable Fruit
Deborah uses two-thirds fruit, all natural sugar, and no preservatives in her creative blends of multiple fruits, making each flavor a unique gourmet treat. Use as glazes, marinades, sauces, or dessert toppings, in salad dressing, or on toast. Westford, MA

Farmer Tim's Vegetables
Delicious, Sustainably Grown Vegetables
Farmer Tim, a New Entry Sustainable Farming Project farmer, brings to market his tomatoes, peppers, zucchini, cucumber, lettuces, sweet potatoes, beans, kale, cabbage, chard, broccoli, and herbs. Belmont, MA




Nobscot Artisan Cheese
At Eastleigh Farm
Cheesemaker Sue Rübel creates handmade artisan cheeses tied to place and named for the areas' historical people and places. Framingham, MA
www.NobscotCheese.com

______________________________________________________
THIS WEEK'S ARTISAN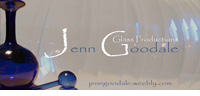 JG GLASS PRODUCTIONS
Handblown glass ornaments, perfume bottles, plant sticks, and jewelry. Acton, MA
______________________________________________________
UNDER THE PERFORMANCE CANOPY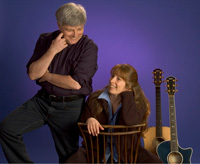 BETSI MANDRIOLI & JOHN FERULLO
Betsi and John play original acoustic songs and a few covers from songwriters they enjoy; their music is very family friendly. Carlisle, MA
11am–12:45pm
______________________________________________________
Closing the Loop . .

. Please bring to the ABFM table at market any (clean) containers you've acquired during your ABFM shopping, including green paperboard boxes, and paper and plastic bags. We'll make them available to our vendors for re-use when appropriate.

Come on down — for Real Food from Real People!