Sunday, October 21 —
Last Market Day of Season!

10am–1pm
______________________________________________________
The Close of ABFM's 4th Season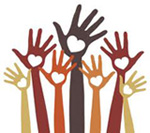 This Sunday closes out the 2012 season of the ABFM. It's been a great one — only a couple of rainy days in 19 Sundays on Pearl Street! Throughout, good food, good people, and good will were abundant.
The ABFM Leadership Board extends its appreciation to our Vendors, Partners and Sponsors, and volunteers who help this whole spectacle happen each week! Please let them know you appreciate their role by supporting their businesses or missions, and/or thanking them directly.
We offer our gratitude to these 2012 ABFM volunteers:
Market Managers: Debby Andell, Dia Chigas, Sue Cudmore, Sally Edwards, David Kleinschmidt, Barbara Kloczkowski, Sally Thompson, and Kristi Twichell
Market Day Volunteers: Lucy Cooper-Hauser, Eleanor Chenevert, Emily Dresser, Kaela Dunn, Amanda Jellen Dumont, Tyler Dumont, Waysan Lee, Stephanie Lin, Alexa Martin, Sandra Mika, Julia Pai, David Quantrille, Jim Salem, Hannah Simes, Clare Siska, Isabel Smokelin, Greg Voss, Judie Wang, Eddie Zhang
Children's Activity Volunteers: Emily Dresser, Emily Purdom, David Quantrille, the Acton Garden Club
Much work also goes on behind the scenes. Thank you to:
Coordinators: Artisans: Dia Chigas; Community Table: Clare Siska; Kids' Activity: Kennett Coleman; Performers: David Gerratt; Volunteers: Helen Payne Watt
Publicity Volunteers: Jude Aronstein and Jo-Ann Berry
And FYI, ABFM Leadership Board: Jennifer Taylor Campbell, Kennett Coleman, Rosie DeQuattro, Debra Simes, Helen Payne Watt
______________________________________________________
SALE ON ABFM GROCERY/TOTE BAGS:
NOW ONLY $6!


Our 2012 bags at end-of-season prices. Not many left, so scoop 'em up, and remember: they make great gifts! Stop by the ABFM stall at market for our first-ever organic cotton ABFM T-shirts and handy ABFM aprons, as well.

______________________________________________________
Special SNAP Offer

The ABFM accepts SNAP (Supplemental Nutrition Assistance Program) benefits and makes a special offer for SNAP users: ABFM will double the first $10 you spend in SNAP benefits at market. If you decide to spend $15 at market, you'll actually get $25 to spend. [This offer lasts until we distribute the allotted $250 for the season.] Come to the ABFM stall for details.
______________________________________________________

Community Events Board at ABFM
Anyone is welcome to post a flyer or notice about a local community event on the Community Events Board at the corner of Pearl Street and Windsor Avenue, on the WAC Library lawn. (Please, no business cards or flyers, work solicitations, et al.; market staff will remove any inappropriate postings.) All notices will be removed and recycled at the end of each market day.
______________________________________________________

"LIKE" US ON FACEBOOK!

______________________________________________________

SEASONAL VENDORS

APPLEFIELD FARM • BAGEL ALLEY • BURROUGHS FARM • DRAGONFLY FARM • FLATS MENTOR FARM • MAMADOU'S ARTISAN BAKERY • MONADNOCK BERRIES/HILL ORCHARD • NELLA PASTA • NOBSCOT ARTISAN CHEESE • SAMIRA'S HOMEMADE • STILLMAN'S FARM • TWIN SEAFOOD
Learn more about the ABFM 2012 Vendor here.


SUNDAY'S ADDITIONAL VENDORS





Bliss Bakery
Everyone deserves a little Bliss
Bliss Bakery is an artisan bakeshop specializing in handcrafted breads, pastries, and custom cakes. Groton, MA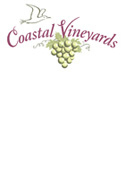 Coastal Vineyards
Fine Creative Wines
We grow 12 different grape varieties on our eight-acre vineyard, producing white and red wines, and both dry and sweeter wines. All of our varieties — Chardonnay, Pinot Gris, Pinot Noir Rosé, White Wave, Riesling, Gewurztraminer, Merlot, Cabernet Franc, and others — are made in our farm winery in South Dartmouth. Dartmouth, MA

Deborah's Kitchen
Deborah makes jams and preserves using two-thirds fruit, all-natural sugar, and no preservatives. Our creative blend of multiple fruits makes each flavor a gourmet treat. Littleton, MA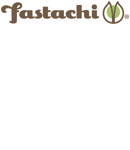 Fastachi
Artisan-Roasted Nuts
Fastachi offers nuts hand roasted in small batches, seasoned only with sea salt. Incomparable nut mixes and nut butter made fresh from the Fastachi Nut are additional offerings. Watertown, MA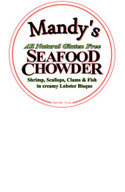 Fishwives Specialty Foods
Not for Wimpy Chowdaheads!
Mandy's famous Seafood Chowder is back! Handcrafted all-natural, gluten-free seafood chowders and bisques, vegetable and fruit gazpachos, and dips and spreads. We source as much sustainable seafood from from New England as possible, and our gazpachos are made with produce from local farms. Marblehead, MA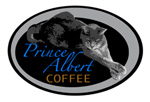 Prince Albert Coffee
Prince Albert Coffee offers the great coffee beans and nuanced roasts we've been enjoying ourselves for the last six years. We source hand-selected beans from family farms and coffee co-ops that grow, pick, and process the best coffee beans in the world. We roast our coffees to complement the distinctive flavors in each bean, and bring to market only what we've roasted in the last 24 hours.
Berlin, MA

Still River Winery
Producer of New England's Own Apfel Eis Apple Ice Wine
Still River makes traditional Apfel Eis, or apple ice wine, from local varietal apples — with more than 80 apples used for each 375 ml bottle. Sweet, with a gentle bite and a clean finish. Harvard, MA

Turtle Creek Winery
Turtle Creek is a boutique winery, located in the shadow of Boston, producing only 1200 cases of world-class wine annually. Lincoln, MA
www.TurtleCreekWine.com


______________________________________________________
THIS WEEK'S ARTISAN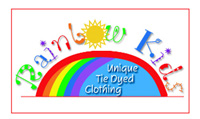 RAINBOW KIDS TIE DYE
Unique, hand-dyed clothing and accessories for people of all ages, including shirts, pants, dresses, hats, socks . . . even underwear!
Wales, MA
www.RainbowKidsTieDye.etsy.com
______________________________________________________
UNDER THE PERFORMANCE CANOPY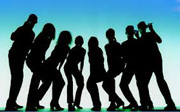 ABRHS A CAPPELLA
Check out the vocal talents of Acton-Boxborough Regional High School a cappella groups, who render tunes from pop, R&B, rock, Indian, and indie genres. Acton, MA
11am–12:45pm

______________________________________________________
COMMUNITY TABLE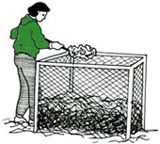 THE BLACK GOLD MINERS
Got Compost?
This student team from the A-B schools is working to make our community greener and more environmentally friendly by raising awareness about composting. Composting helps decrease carbon footprint, saves money on landfill spending, and provides residents with free fertilizer. Learn more from these 3rd place winners of the National Siemens Challenge! Acton, MA
https://sites.google.com/site/compostinacton/home
______________________________________________________

Come on down — for Real Food from Real People!