Sunday, September 16

10am–1pm
______________________________________________________
HIGHLIGHTED PARTNER OF THE WEEK
OMR ARCHITECTS


Based in West Acton, OMR Architects is an award-winning firm dedicated to the design of high-quality, cost-effective, functional, and environmentally sensitive buildings and places. We communicate openly, considerately, and supportively with our clients to foster learning and cooperation. We listen. We try to keep the process enjoyable, engaging, and fun.
543 Massachusetts Avenue
West Acton, MA 01720
978.264.0160
Fax 978.266.1650
______________________________________________________

This Sunday:
Take the FREE MinuteVan Shuttle to ABFM

As a special, one-day opportunity, you can take the MinuteVan — Acton's emerging mass transit option — to market this Sunday. See stops and times here: www.ABFarmersMarket.org/about.php.
• Return trips leave ABFM at 12:05, 12:35, and 1:05; driver will stop on request at any of the pickup locations.
• Times are approximate; drivers aim for published times, but may run a few minutes late.
• FOR QUESTIONS ON 9/16, PLEASE CALL 978.621.7330
This FREE MinuteVan service is funded through the Northwest Suburban Health Alliance/CHNA 15 DoN funds from Lahey Clinic.
Sign up Sunday!
Sept. 23 Turtle Creek Winery Wine Tour & Tasting
Spaces for the tour and tasting at Turtle Creek Winery are filling up, so sign up on Sunday. As an ABFM Vendor, Turtle Creek is offering this experience to ABFM market-goers (at a special $15 price) for those interested in viniculture and what this small winery is doing on the local winemaking scene. Register at the ABFM table at market; the $15 fee is payable on registration. www.TurtleCreekWine.com
______________________________________________________
Special SNAP Offer
The ABFM accepts SNAP (Supplemental Nutrition Assistance Program) benefits and makes a special offer for SNAP users: we'll double the value of the first $10 you spend in SNAP benefits at market. If you decide to spend $15 at market, you'll actually get $25 to spend. [This offer lasts until we distribute the allotted $250 for the season.] Come to the ABFM stall at market for details!
______________________________________________________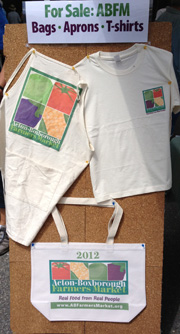 ORGANIC ABFM T-SHIRTS, RECYCLED COTTON ABFM BAGS, AND AWESOME ABFM APRONS!
Check out our first-ever organic cotton ABFM T-shirts! Show your ABFM pride with one of these SO-soft shirts, available in sizes from 2T to XXL.
Our beautiful 2012 ABFM bags and handy ABFM aprons are also ready for you to snap up. And consider an ABFM Gift Certificate in any denomination for family and friends. Stop by the ABFM stall at market for any and all of these treats!
______________________________________________________
Community Events Board at ABFM
Anyone is welcome to post a flyer or notice about a local community event on the Community Events Board at the corner of Pearl Street and Windsor Avenue, on the WAC Library lawn. (Please, no business cards or flyers, work solicitations, et al.; market staff will remove any inappropriate postings.) All notices will be removed and recycled at the end of each market day.
______________________________________________________

"LIKE" US ON FACEBOOK!

______________________________________________________

SEASONAL VENDORS

APPLEFIELD FARM • BAGEL ALLEY • BURROUGHS FARM • DRAGONFLY FARM • FLATS MENTOR FARM • MAMADOU'S ARTISAN BAKERY • MONADNOCK BERRIES/HILL ORCHARD • NELLA PASTA • NOBSCOT ARTISAN CHEESE • SAMIRA'S HOMEMADE • STILLMAN'S FARM • TWIN SEAFOOD
Learn more about the ABFM 2012 Vendors here.


SUNDAY'S ADDITIONAL VENDORS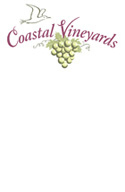 Coastal Vineyards
Fine Creative Wines
We grow 12 grape varieties on our eight-acre vineyard, producing white and red wines, and both dry and sweeter wines. All of our varieties — Chardonnay, Pinot Gris, Pinot Noir Rosé, White Wave, Riesling, Gewurztraminer, Merlot, Cabernet Franc, and others — are made at our farm winery. Dartmouth, MA

Herb An' Chicks
Pesticide- and herbicide-free culinary herbs, plants, and cooking oils; medicinal herbs, teas, and tinctures; free-range chicken, duck, and goose eggs; Eco-ganically grown fruits and vegetables; and pastured roaster chickens. Westford, MA

La Bella Dolce Bakery
Elegant pastries, breads, and breakfast delicacies, freshly baked for market and prepared with local fruits, berries, vegetables, honey, and several whole grains and organic ingredients. Westford, MA

Mill River Winery
Our renovated 1890s cider mill is home to our orchard, vineyard, and the winery where all our wine is produced. Our winemaking style focuses on preserving the signature flavor of each varietal. Rowley, MA
www.MillRiverWines.com




Pat-O's Pickles
Hand-packed, small-batch pickled vegetables, using only the finest ingredients sourced primarily from farms across New England. Groton, MA
www.PatOsPickles.com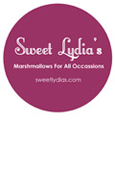 Sweet Lydia's
Combating brownie boredom,
one s'more at a time!
Gourmet marshmallows and s'mores made from scratch, with delicious ingredients such as freshly puréed raspberries and Madagascar bourbon vanilla extract, and paired with pretzel rods, graham crackers, or sugar cookies appeal to the kid in everyone. Lowell, MA
www.SweetLydias.com

______________________________________________________
THIS WEEK'S ARTISAN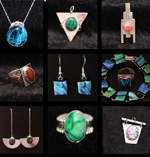 NCP ART
Nancy Paredes presents her extensive jewelry collection, in sterling silver, PMC (Precious Metal Clay), copper, stones, and glass. She offers one-of-a-kind rings and pendants, and accepts custom orders. Chelmsford, MA
______________________________________________________
UNDER THE PERFORMANCE CANOPY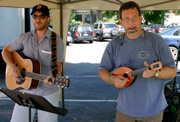 THE FAMILY BAND
An afternoon with The Family Band is an afternoon of dancing, singing, and pure joy — a chance to forget your troubles, and join in an old time sing-a-long. The tunes are catchy, the beat is strong, and the singing is enthusiastic. A band with a social conscience and the chops to draw a crowd, The Family Band brings the fun and energy to every occasion. Acton, MA
11am–12:45pm
______________________________________________________
THE COMMUNITY TABLE
SATSAC & TAC


South Acton Train Station Advisory Committee (SATSAC)
Acton Transportation Advisory Committee / MinuteVan (TAC)
Committee members from SATSAC and TAC will share information about transportation initiatives impacting Acton and surrounding communities, including the South Acton Station reconstruction project, the MinuteVan rail shuttle and dial-a-ride services, and shared transportation projects. Come chat bikes, buses, and trains.
Acton, MA
www.Acton-MA.gov/SATSAC
www.MinuteVan.net
______________________________________________________
Closing the Loop . .

. Please bring to the ABFM table at market any (clean) containers you've acquired during your ABFM shopping, including green paperboard boxes, and paper and plastic bags. We'll make them available to our vendors for re-use when appropriate.

Come on down — for Real Food from Real People!