Sunday, August 12

10am–1pm
______________________________________________________
Special Events Upcoming in September
Sept. 9: Chef Julia Shanks Demo:
Cooking with Farmers Market Produce
Co-author of The Farmer's Kitchen, Julia will share two recipes from her book, which was cited by Michelle Obama in her own cookbook, American Grown. Sample the magic of her recipes for Simple Summer Squash with Garlic, and a Potato Fennel "Risotto." The Farmer's Kitchen will be available for purchase, and market-goers can chat with Julia and pick her brain on the delights of fresh foods!
Sept. 23: Turtle Creek Winery Wine Tour & Tasting
ABFM and our Vendor, Turtle Creek Winery, host this experience for those interested in viniculture and what this small winery is doing on the local winemaking scene. Space is very limited; register at the ABFM table at market; the $15 fee is payable on registration. Turtle Creek annually produces only 1,200 cases from six noble grapes; it makes no hybrid, fruit, or tourist wines. Turtle Creek wines are found in the best Boston restaurants. www.TurtleCreekWine.com
______________________________________________________
Special SNAP Offer
The ABFM accepts SNAP (Supplemental Nutrition Assistance Program) benefits and makes a special offer for SNAP users: ABFM will double the first $10 you spend in SNAP benefits at market. If you decide to spend $15 at market, you'll actually get $25 to spend. [This offer lasts until we distribute the allotted $250 for the season.] Come to the ABFM stall for details!
______________________________________________________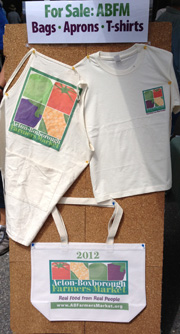 DON'T YOU LOVE THE ABFM LOGO?!
It was created, back when the ABFM was just in the planning stages, by Heather Hanson Chigas, designer extraordinaire and daughter-in-law of Dia Chigas, one of our intrepid Market Managers. You can sport this eye candy on all kinds of cool ABFM gear!
Check out our first-ever organic cotton ABFM T-shirts! Show your ABFM pride with one of these SO-soft shirts, available in sizes from 2T to XXL.
Our beautiful 2012 ABFM bags and handy ABFM aprons are also ready for you to snap up. And consider an ABFM Gift Certificate in any denomination for family and friends. Stop by the ABFM stall at market for any and all of these treats!
______________________________________________________
Community Events Board at ABFM
Anyone is welcome to post a flyer or notice about a local community event on the Community Events Board at the corner of Pearl Street and Windsor Avenue, on the WAC Library lawn. (Please, no business cards or flyers, work solicitations, et al.; market staff will remove any inappropriate postings.) All notices will be removed and recycled at the end of each market day.
______________________________________________________

"LIKE" US ON FACEBOOK!

______________________________________________________

SEASONAL VENDORS

APPLEFIELD FARM • BAGEL ALLEY • BURROUGHS FARM • DRAGONFLY FARM • FLATS MENTOR FARM • MAMADOU'S ARTISAN BAKERY • MONADNOCK BERRIES/HILL ORCHARD • NELLA PASTA • NOBSCOT ARTISAN CHEESE • SPRINGDELL FARM • STILLMAN'S FARM • TWIN SEAFOOD
Learn more about the ABFM 2012 Vendor here.


SUNDAY'S ADDITIONAL VENDORS





Bliss Bakery
Everyone deserves a little Bliss
Bliss Bakery is an artisan bakeshop specializing in handcrafted breads, pastries, and custom cakes. Groton, MA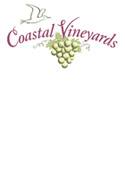 Coastal Vineyards
Fine Creative Wines
We grow 12 different grape varieties on our eight-acre vineyard, producing white and red wines, and both dry and sweeter wines. All of our varieties — Chardonnay, Pinot Gris, Pinot Noir Rosé, White Wave, Riesling, Gewurztraminer, Merlot, Cabernet Franc, and others — are made in our farm winery in South Dartmouth. Dartmouth, MA

Deborah's Kitchen
Deborah makes jams and preserves using two-thirds fruit, all-natural sugar, and no preservatives. Our creative blend of multiple fruits makes each flavor a gourmet treat. Littleton, MA

Fastachi
Artisan-Roasted Nuts
Fastachi offers nuts hand roasted in small batches, seasoned only with sea salt. Incomparable nut mixes and nut butter made fresh from the Fastachi Nut are additional offerings. Watertown, MA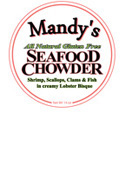 Fishwives Specialty Foods
Not for Wimpy Chowdaheads!
Mandy's famous Seafood Chowder is back! Handcrafted all-natural, gluten-free seafood chowders and bisques, vegetable and fruit gazpachos, and dips and spreads. We source as much sustainable seafood from from New England as possible, and our gazpachos are made with produce from local farms. Marblehead, MA
www.WickedChowdah.com




Samira's Homemade
The very best authentic Egyptian and Lebanese food — healthy, delicious, and made from fresh ingredients, with no preservatives. Belmont, MA

Still River Winery
Producer of New England's Own Apfel Eis Apple Ice Wine
Still River makes traditional Apfel Eis, or apple ice wine, from local varietal apples — with more than 80 apples used for each 375 ml bottle. Sweet, with a gentle bite and a clean finish. Harvard, MA
www.StillRiverWinery.com


______________________________________________________
THIS WEEK'S ARTISAN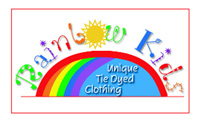 RAINBOW KIDS TIE DYE
Unique, hand-dyed clothing and accessories for people of all ages, including" shirts, pants, dresses, hats, socks . . . even underwear! Wales, MA
www.RainbowKidsTieDye.etsy.com
______________________________________________________
UNDER THE PERFORMANCE CANOPY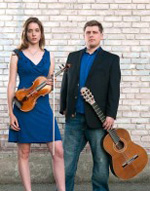 THE NEW BOSTON DUO
Violinist Elizabeth Burke and guitarist George Little transcend boundaries while exploring the gypsy jazz style made famous by Django Reinhardt and Stephane Grappelli. The pair blur musical forms as they combine classical technical virtuosity with dynamic improvisations — reinventing music from South America and Spain and bringing familiar gypsy tunes to new heights. Amesbury, MA
11am–12:45pm
______________________________________________________
COMMUNITY TABLE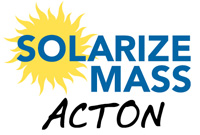 SOLARIZE ACTON/
GREEN ACTON
Solarize Acton is a project that can provide solar power to Acton homeowners and small businesses at terrific prices. The more who participate, the better the prices get! Free site assessments, rebates and tax credits, and bulk purchasing, leasing, and power-purchase agreements are all available through the program. Learn how you can harness the power of the sun for cheaper, cleaner electricity! State Senator James Eldridge will be on hand to help promote the program. Acton, MA
______________________________________________________
Big Thanks to ABFM Volunteers
Beyond the folks on the ABFM board, there are myriad volunteers who help this whole thing happen. We extend our appreciation this week to our ABFM Coordinators: Artisan Coordinator Dia Chigas; Community Table Coordinator Clare Siska; and Performer Coordinator David Gerratt; and to longtime pinch-hitting market managers Kristi Twichell and Dia Chigas. Also, thanks go out to Jo-Ann Berry, who helps with publicity efforts, and Jude Aronstein, who hauls our sandwich signs around town every week to remind people when market's happening. These hardworking volunteers are awesome!


Come on down — for Real Food from Real People!