Sunday, July 15

10am–1pm

A woman from Berlin, MA came to the ABFM stall at market last week and thanked us effusively for creating and operating the ABFM. That was so lovely to hear! On the heels of that, we hope you'll forgive us for indulging in a little shameless self-promotion. If you've missed any of the terrific press coverage we've received lately, please go to the "In the News" page of the website and check it out. And if you haven't yet been to our Facebook page, now's the time. "Like" the ABFM's FB page — you'll be in the loop on announcements, discussions, or special news that may show up there.
______________________________________________________
Coming Soon:
Bike-to-Market Day July 22 at the ABFM!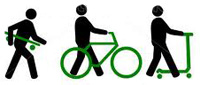 On Sunday, July 22, get on those bicycles, skateboards, and scooters to come to ABFM free of fossil fuels! As in past seasons, the ABFM will offer to each of the first 50 riders of such gizmos $2 in ABFM Market Moolah to be spent at market! Come to the ABFM table to show us your carbon emissions–free transport, and then park it at one of the bike racks in front of the West Acton Citizens' Library. (And please, whenever you ride your bike to market, park it at a bike rack rather than on Pearl Street.) Bike-to-Market Day: a win-win-win proposition, for you, for the environment, and for local farmers and producers!
______________________________________________________
Community Events Board at ABFM



Next time you're at market, notice the new Community Events Board at the corner of Pearl Street and Windsor Avenue, on the WAC Library lawn. Anyone is welcome to post a flyer or notice about a local community event. (Please, no business cards or flyers, work solicitations, et al.; market staff will remove any inappropriate postings.) All notices will be removed and recycled at the end of each market day. Find the Community Events Board at the Windsor and Pearl corner of the West Acton Citizens' Library lawn.
______________________________________________________
Special SNAP Offer
The ABFM accepts SNAP (Supplemental Nutrition Assistance Program) benefits. The market is a great place to use SNAP: by shopping for the freshest produce (which lasts longer in the fridge), you get terrific nutritional bang for your buck. The ABFM is sponsoring a special offer for SNAP users: we'll double the value of the first $10 you spend in SNAP benefits at market. So if you decide to spend $15 at market, you'll actually get $25 to spend. [This offer lasts until we distribute the allotted $250 for the season.] Come to the ABFM stall at market for details!
______________________________________________________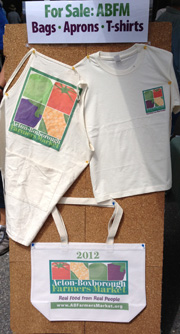 DON'T YOU LOVE THE ABFM LOGO?!
It was created, back when the ABFM was just in the planning stages, by Heather Hanson Chigas, designer extraordinaire and daughter-in-law of Dia Chigas, one of our intrepid Market Managers. You can sport this eye candy on all kinds of cool ABFM gear!
Check out our first-ever organic cotton ABFM T-shirts! Show your ABFM pride with one of these SO-soft shirts, available in sizes from 2T to XXL.
Our beautiful 2012 ABFM bags and handy ABFM aprons are also ready for you to snap up. And consider an ABFM Gift Certificate in any denomination for family and friends. Stop by the ABFM stall at market for any and all of these treats!
______________________________________________________

"LIKE" US ON FACEBOOK!

______________________________________________________

SEASONAL VENDORS

APPLEFIELD FARM • BAGEL ALLEY • BURROUGHS FARM • DRAGONFLY FARM • FLATS MENTOR FARM • MAMADOU'S ARTISAN BAKERY • MONADNOCK BERRIES/HILL ORCHARD • NELLA PASTA • NOBSCOT ARTISAN CHEESE • SPRINGDELL FARM • STILLMAN'S FARM • TWIN SEAFOOD
Learn more about the ABFM 2012 Vendor here.


SUNDAY'S ADDITIONAL VENDORS





Bliss Bakery
Everyone deserves a little Bliss
Bliss Bakery is an artisan bakeshop specializing in handcrafted breads, pastries, and custom cakes. Groton, MA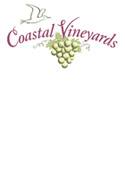 Coastal Vineyards
Fine Creative Wines
We grow 12 different grape varieties on our eight-acre vineyard, producing white and red wines, and both dry and sweeter wines. All of our varieties — Chardonnay, Pinot Gris, Pinot Noir Rosé, White Wave, Riesling, Gewurztraminer, Merlot, Cabernet Franc, and others — are made in our farm winery in South Dartmouth. Dartmouth, MA

Deborah's Kitchen
Deborah makes jams and preserves using two-thirds fruit, all-natural sugar, and no preservatives. Our creative blend of multiple fruits makes each flavor a gourmet treat. Littleton, MA

Fastachi
Artisan-Roasted Nuts
Fastachi offers nuts hand roasted in small batches, seasoned only with sea salt. Incomparable nut mixes and nut butter made fresh from the Fastachi Nut are additional offerings. Watertown, MA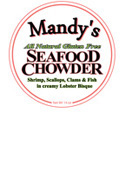 Fishwives Specialty Foods
Not for Wimpy Chowdaheads!
Mandy's famous Seafood Chowder is back! Handcrafted all-natural, gluten-free seafood chowders and bisques, vegetable and fruit gazpachos, and dips and spreads. We source as much sustainable seafood from from New England as possible, and our gazpachos are made with produce from local farms. Marblehead, MA
www.WickedChowdah.com




Samira's Homemade
The very best authentic Egyptian and Lebanese food — healthy, delicious, and made from fresh ingredients, with no preservatives. Belmont, MA

Still River Winery
Producer of New England's Own Apfel Eis Apple Ice Wine
Still River makes traditional Apfel Eis, or apple ice wine, from local varietal apples — with more than 80 apples used for each 375 ml bottle. Sweet, with a gentle bite and a clean finish. Harvard, MA
www.StillRiverWinery.com


______________________________________________________
THIS WEEK'S ARTISAN

JENNIFER'S
HANDMADE SOAP
Come Pamper Yourself
Jennifer's Handmade Soap makes vegetable-based soaps that will leave your skin feeling silky smooth and completely pampered! With only natural oils from coconut, palm, castor seed, and avocado, these natural oils softly clean and moisturize your skin! Concord, MA
______________________________________________________
UNDER THE PERFORMANCE CANOPY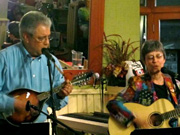 FINALLY FRIDAY
Finally Friday's musical repertoire consists of a lively mixture of folk and rock, both original and covers. Fine vocal harmonies are accompanied by acoustic guitar, mandolin, harmonica, and percussion. Musical choices range from Bob Dylan to the Beatles, from old favorites to new discoveries. Whatever they sing, they bring fun to their music and smiles to their audiences. Natick, MA
11am–12:45pm
______________________________________________________
COMMUNITY TABLE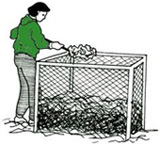 THE BLACK GOLD MINERS
Got Compost?
The Black Gold Miners are a team from the A-B schools that's working to make our community greener and more environmentally friendly by raising awareness about composting. Composting helps decrease carbon footprint, saves money on landfill spending, and provides residents with free fertilizer. Learn more from these awesome kids, whose Black Gold Miner project won 3rd place in the national Siemens Challenge! Acton & Boxborough
https://sites.google.com/site/compostinacton/home

______________________________________________________
SNAP AT THE ABFM

ABFM now accepts EBT/SNAP benefits. Please come to the ABFM stall at market to learn more, and/or check out our website SNAP page.

Closing the Loop . . .
Please bring to the ABFM table at market any (clean) containers you've acquired during your ABFM shopping, including green paperboard boxes, and paper and plastic bags. We'll make them available to our vendors for re-use when appropriate.


Come on down — for Real Food from Real People!