Sunday, October 23

10am–1pm
LAST DAY OF THE REGULAR 2011 SEASON!
• • • • • • • • • • • • • • • • • • •



But be sure to come 'round
for our NOV. 20, first-ever
PRE-HOLIDAY MARKET!
10am–1pm at the Town of Acton's newly renovated
Windsor Building, Windsor Avenue & Pearl Street
Pre-Holiday delights for your table, your libations, your decor, and your gift-giving. Get your last hit of ABFM until next Spring! It may be chilly, but come warm up with a cup of hot cider from ABFM. Rain or shine — or snow!
• • • • • • • • • • • • • • • • • • •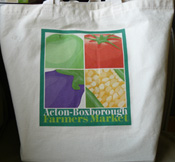 HOLIDAYS ARE AROUND THE CORNER. CONSIDER ABFM ITEMS FOR YOUR GIFT GIVING: GIFT CERTIFICATES, APRONS, AND TOTE BAGS!

SPECIAL FOR 10/23: ABFM BAGS ONLY $5!

• • • • • • • • • • • • • • • • • • •
GIVE THE GIFT OF GREAT LOCAL FOOD!
The ABFM now has available ABFM Gift Certificates in any denomination you'd like. Stop by the ABFM table and do a great thing for family, friends, or colleagues — an ABFM Gift Certificate.
_______________________________________________________

SEASONAL VENDORS:

SUNDAY'S ADDITIONAL VENDORS: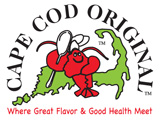 Cape Cod Original
Where Great Flavor
and Good Health Meet!
Cape Cod offers all-natural, gluten-free chowders, seasonal gazpachos, dips, and spreads, and sources from New England fishermen and local farms. Osterville, MA
www.CapeCodOriginal.com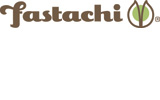 Fastachi
Artisan-Roasted Nuts
Discover Fastachi nuts, hand roasted and seasoned only with sea salt, and Fastachi nut mixes and nut butters. Watertown, MA
www.Fastachi.com



Goodies
Our decadent cookies come in 10 flavors, ensuring a favorite for the most discriminating cookie lover. Remember, a balanced diet is a cookie in each hand! Belmont, MA
www.GoodiesHomemade.com

Lawton's Family Farm
Home of Foxboro Cheese and Oake Knoll Ayrshires
A Massachusetts Century Farm, Lawton's makes cheeses from their own grass-based dairy. Try their fresh cheese, Fromage Blanc, and raw-milk Asiago. Foxborough, MA
www.LawtonsFamilyFarm.com




Gourd & Plenty Farm
This small-scale farm offers more than 20 varieties of heirloom winter squash, as well as other organically grown veggies, including ground (husk) cherries. Ayer & Dracut, MA





Still River Winery
Still River makes traditional Apfel Eis, or apple ice wine, from local varietal apples — more than 80 apples are used in each
375 ml bottle! Sweet, with a gentle bite and a clean finish. Harvard, MA
www.StillRiverWinery.com


_______________________________________________________
UNDER THE PERFORMANCE CANOPY
ABRHS A Cappella & Comedy
Check out the crazy vocal talent of Acton-Boxborough Regional High School a cappella groups: 13 Fish Named Jennifer; Cascade; Masti (devoted to Indian music); Downbeat; and Freshbeat. Also in the house today: ABRHS's improv comedy group, Chuckle Sandwich. Not to be missed! Acton, MA
11am–12:45pm
_______________________________________________________
THIS WEEK'S ARTISAN
Hartland Woodcrafters
George Kornfeld, Rob Jones, and Doug Deyoe, Acton neighbors and woodworkers, offer their segmented hardwood bowls and an original-design cradle for people preparing for grandparenthood. Acton, MA

_______________________________________________________
COMMUNITY TABLE

Open Door Theater
ODT has created learning experiences through theater for adults, children, and people with special needs since its 1980 founding. The group mounts an annual production, conducts workshops for community members, and funds grants for theater facilities. ODT believes that positive theater experiences support people's learning about themselves and engagement with others. Acton, MA
_______________________________________________________
SNAP AT THE ABFM

ABFM now accepts EBT/SNAP benefits. Please come to the ABFM stall at market to learn more, and/or check out our website SNAP page.

Closing the Loop . . .
Please bring to the ABFM table at market any (clean) containers you've acquired during your ABFM shopping, including green paperboard boxes, and paper and plastic bags. We'll make them available to our vendors for re-use when appropriate.
Come on down — for Real Food from Real People!