Sunday, October 9

10am–1pm

EDITOR BOO-BOO ALERT:
OCT. 23 (NOT 10/16) = SEASON'S LAST MARKET DAY
But be sure to come 'round for our first
PRE-HOLIDAY MARKET on Nov. 20!
• • • • • • • • • • • • • • • • • • •
SPECIAL EVENT TODAY AT HOSMER HOUSE
Threshing & Pressing:
19th-Century Farming Tools & Techniques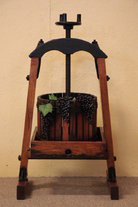 TODAY: October 9, 2–4pm
Jonathan Hosmer House
300 Main Street, Acton
Join the Acton Historical Society, ABFM, and Bryon Clemence of Burroughs farm for an event that joins local food, farming, and history. Witness local apples pressed for cider and Burroughs Farm wheat threshed on antique farm equipment.
Also: display of other 19th-century farm implements, tours of the Hosmer House, and refreshments. Rain or shine; parking on site and in nearby lots; no charge, but donations are happily accepted.
• • • • • • • • • • • • • • • • • • •
GIVE THE GIFT OF GREAT LOCAL FOOD!
The ABFM now has available ABFM Gift Certificates in any denomination you'd like. Stop by the ABFM table and do a great thing for family or friends — an ABFM Gift Certificate.
_______________________________________________________

SEASONAL VENDORS:

SUNDAY'S ADDITIONAL VENDORS: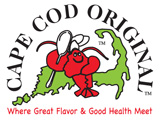 Cape Cod Original
Where Great Flavor
and Good Health Meet!
Cape Cod offers all-natural, gluten-free chowders, seasonal gazpachos, dips, and spreads, and sources from New England fishermen and local farms. Osterville, MA
www.CapeCodOriginal.com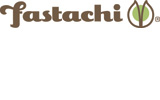 Fastachi
Artisan-Roasted Nuts
Discover Fastachi nuts, hand roasted and seasoned only with sea salt, and Fastachi nut mixes and nut butters. Watertown, MA
www.Fastachi.com



Goodies
Our decadent cookies come in 10 flavors, ensuring a favorite for the most discriminating cookie lover. Remember, a balanced diet is a cookie in each hand! Belmont, MA
www.GoodiesHomemade.com



Green River Ambrosia
The Valley's Finest Mead
This small, artisanal meadery makes fine honey wines with local raw honey, water, yeast, and organic herbs or fruits. The taste of a season via the work of our bee friends! Greenfield, MA
www.GreenRiverAmbrosia.com

Gourd & Plenty Farm
This small-scale farm offers more than 20 varieties of heirloom winter squash, as well as other organically grown veggies, including ground (husk) cherries. Ayer & Dracut, MA


_______________________________________________________
UNDER THE PERFORMANCE CANOPY

Walter Rodriguez
Walter is one of New England's most innovative singer-songwriters, combining classical technique with folk-alternative influences. Several of his songs have been licensed to TV and radio, including "Taking Back December," which was selected for the romantic comedy, "Shades of Ray." Somerville, MA
11am–12:45pm
www.WalterRodriguez.com
_______________________________________________________
THIS WEEK'S ARTISAN
Brooke Allen
Fabric animals. Acton, MA

_______________________________________________________
COMMUNITY TABLE

Youth in Philanthropy
Help Us Help Others
YIP helps students learn about philanthropy, the nonprofit world, and the needs of their community. ABRHS students participate locally, learning how to read and vet grant applications, and developing fundraising skills. Check out their raffle! YIP is a program of Acton Boxborough United Way. Acton, MA
_______________________________________________________
SNAP AT THE ABFM

ABFM now accepts EBT/SNAP benefits. Please come to the ABFM stall at market to learn more, and/or check out our website SNAP page.

Closing the Loop . . .
Please bring to the ABFM table at market any (clean) containers you've acquired during your ABFM shopping, including green paperboard boxes, and paper and plastic bags. We'll make them available to our vendors for re-use when appropriate.
Come on down — for Real Food from Real People!