Sunday, October 2

10am–1pm
Though the season changes and daylight wanes a bit, we are still going strong through October 23 (the math: 4 more regular market Sundays, plus our special Pre-Holiday Market on Nov. 20).

If you missed the "Cooking with Fresh Farmers Market Foods" demo last week, there will be some recipe take-aways available at the ABFM table this Sunday. The recipes (and samples) were so popular that farmers ran out of kale, one of the recipe ingredients! Big thanks to Chef Julia Shanks for the great demo and for bringing her terrific book, "The Farmer's Kitchen." The book is available at www.TheCarrotProject.org.
SCROLL DOWN FOR OUR NEXT SPECIAL EVENT!
______________________________________________________

HOLIDAY HINT:
GIVE THE GIFT OF GREAT LOCAL FOOD!
The ABFM now has available ABFM Gift Certificates in any denomination you'd like. Stop by the ABFM table and do a great thing for family or friends — an ABFM Gift Certificate.
______________________________________________________
HIGHLIGHTED PARTNER OF THE WEEK
Farm Family


We Take a Personal Interest in
Protecting What You Value Most
In addition to offering life, business, home, and auto insurance, Farm Family provides specialized insurance products and services to our clients in the agribusiness and equine community — combining personal, farm, business, property, and liability coverage all under one policy. We have been proud sponsors of local agriculture since the 1950s. We put commitment, integrity, responsiveness, and quality at the heart of everything we do.
239 Littleton Road, Suite 5A
Westford, MA 01886
P 978.467.1001
F 978.800.4510
Hours: Mon–Fri: 8:30am–4:30pm
______________________________________________________

SEASONAL VENDORS:

SUNDAY'S ADDITIONAL VENDORS: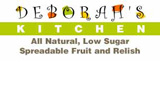 Deborah's Kitchen
Deborah's offers jams and preserves using two-thirds fruit, all-natural sugar, and no preservatives. Multi-fruit blends make gourmet treats. Littleton, MA
www.DeborahsKitchen.com



Hames & Axle Farm
Goat milk soaps from Nigerian dwarf goats, with no artificial fragrances or additives, are exceptionally gentle and hydrating. Ashburnham, MA
www.SurfingGoatSoaps.com



Lawton's Family Farm
Home of Foxboro Cheese
and Oake Knoll Ayrshires
A Massachusetts Century Farm, Lawton's makes its cheeses from their own grass-based dairy. Try fresh cheese, Fromage Blanc, and raw-milk Asiago. Foxborough, MA
www.LawtonsFamilyFarm.com



Dave's Cape Cod Smokehouse
Dave offers fish and meat, smoked with his family recipes. All products are preservative- and artificial color-free, and most are gluten-free. Harwichport, MA
www.DavesCapeCodSmokehouse.com

Gourd & Plenty Farm
This small-scale farm offers more than 20 varieties of heirloom winter squash, as well as other organically grown veggies, including ground (husk) cherries. Ayer & Dracut, MA


Still River Winery
Producer of New England's Own Apel Eis Apple Ice Wine
Still River makes traditional Apfel Eis, or apple ice wine, from local varietal apples — with more than 80 apples used for each 375 ml bottle. Sweet, with a gentle bite and a clean finish. Harvard, MA
www.StillRiverWinery.com

______________________________________________________
UNDER THE PERFORMANCE CANOPY


Redfish Bluefish
Redfish Bluefish is an Acton-based folk/rock band that performs original songs. Vocalist Hannah Hoffman and guitarist Ilana Held cowrite much of their music. Acton, MA
11am–12:45pm

______________________________________________________
THIS WEEK'S ARTISAN
Little Bee Creations
Carole Marcacci offers greeting cards and framed photos of nature in and around Acton. Her work features close-up views of flowers, in bud and full bloom, and invites you to look more deeply into their beauty and at the light that seems at times to come from inside them. . Acton, MA
______________________________________________________
THE COMMUNITY TABLE
Friends of the Acton Council on Aging
The Friends of ACoA raises funds for classes and programs at the Acton Senior Center, and advocates for issues in support of Acton's seniors. Learn about their work and their November Craft Fair, and check out sample fair items. Acton, MA
www.acton-ma.gov/index.aspx?nid=117
• • • • • • • • • • • • • • • • • • •
SPECIAL EVENT
Threshing & Pressing:
19th-Century Farming Tools & Techniques
October 9, 2–4pm, Jonathan Hosmer House, 300 Main Street, Acton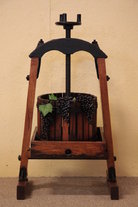 ABFM, the Acton Historical Society, and ABFM Vendor Bryon Clemence of Burroughs Farm invite you to an event that joins interests in farming, history, and real, local food. Join us to see wheat threshed and winnowed, and apples pressed for cider — both powered by people rather than motors!
Bryon Clemence harvests wheat from his 1848 Boxborough farm, and will demonstrate threshing "the old-fashioned way" on the Acton Historical Society's antique (1850) thresher. And an intrepid AHS member will demonstrate an antique (1875) apple press; if you're strong enough, perhaps you can take a turn!
In addition, AHS docents will offer displays and demonstrations of other 19th-century farm implements, give tours of the Hosmer House, and offer refreshments. Donations are happily accepted! "Threshing & Pressing" will take place rain or shine. Parking is available on site as well as in nearby parking lots.
• • • • • • • • • • • • • • • • • • •
______________________________________________________
SNAP AT THE ABFM

ABFM now accepts EBT/SNAP benefits. Please come to the ABFM stall at market to learn more, and/or check out our website SNAP page.

Closing the Loop . . .
Please bring to the ABFM table at market any (clean) containers you've acquired during your ABFM shopping, including green paperboard boxes, and paper and plastic bags. We'll make them available to our vendors for re-use when appropriate.
Come on down — for Real Food from Real People!