Sunday, September 18

10am–1pm
This week we're putting our "ask" right up front: WE NEED HELP! Each market day, it takes at least an hour of lifting, toting, walking, setting up, stapling, taping, displaying, counting, and good cheer — by several people — to get the market ready for the 10 AM opening bell. And it takes an hour of undoing all of that to restore Pearl Street to pristine condition after the closing bell. Our hard-working local students are busy back at school and we're in real need of some new folks to help the market managers finish out the season. Please contact us at volunteers@ABFarmersMarket.org if you can help out any Sunday, now through 10/23, or for our special pre-holiday harvest market on 11/20. THANK YOU!
READ ALL THE WAY TO THE BOTTOM FOR A SNEAK PEEK AT NEXT WEEK'S SPECIAL EVENT!
______________________________________________________

GIVE THE GIFT OF GREAT LOCAL FOOD!
The ABFM now has available ABFM Gift Certificates in any denomination you'd like. Stop by the ABFM table and do a great thing for family or friends — an ABFM Gift Certificate.
______________________________________________________
HIGHLIGHTED PARTNER OF THE WEEK
OMR Architects

Based in West Acton, OMR Architects is an award-winning firm dedicated to the design of high-quality, cost-effective, functional, and environmentally sensitive buildings and places. We communicate openly, considerately, and supportively with our clients to foster learning and cooperation. We listen. We try to keep the process enjoyable, engaging, and fun.
543 Massachusetts Avenue
West Acton, MA 01720
P 978.264.0160
F 978.266.1650
______________________________________________________

SEASONAL VENDORS:

SUNDAY'S ADDITIONAL VENDORS: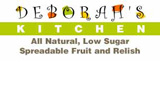 Deborah's Kitchen
Deborah's offers jams and preserves using two-thirds fruit, all-natural sugar, and no preservatives. Multi-fruit blends make gourmet treats. Littleton, MA
www.DeborahsKitchen.com



Hames & Axle Farm
Goat milk soaps from Nigerian dwarf goats, with no artificial fragrances or additives, are exceptionally gentle and hydrating. Ashburnham, MA
www.SurfingGoatSoaps.com



Lawton's Family Farm
Home of Foxboro Cheese
and Oake Knoll Ayrshires
A Massachusetts Century Farm, Lawton's makes its cheeses from their own grass-based dairy. Try fresh cheese, Fromage Blanc, and raw-milk Asiago. Foxborough, MA
www.LawtonsFamilyFarm.com



Sweet Lydia's Gourmet
Marshmallows & S'mores
Sweet Lydia's offers mall-batch, made-from-scratch marshmallows with ingredients like freshly puréed raspberries and Madagascar bourbon vanilla extract. Lowell, MA
www.SweetLydias.com


Still River Winery
Producer of New England's Own Apel Eis Apple Ice Wine
Still River makes traditional Apfel Eis, or apple ice wine, from local varietal apples — with more than 80 apples used for each 375 ml bottle. Sweet, with a gentle bite and a clean finish. Harvard, MA
www.StillRiverWinery.com

______________________________________________________
UNDER THE PERFORMANCE CANOPY

Working for Scale
Acton's own Working for Scale brings its pop-gospel-reggae-folk-jazz standards repertoire to market again this season. Fans, take note: the seven-person, mixed-voice a cappella group will have on hand its premier CD, "The Sunroom Sessions." Acton, MA
11am–12:45pm
www.WorkingforScale.com

______________________________________________________
THIS WEEK'S ARTISAN

Cave Made Pottery
Karen Borg offers her thrown and hand-built pottery: cups, bowls, jars, and more in porcelain, stoneware, and terra cotta, with carved and painted symbols and images on the surfaces. Acton, MA
______________________________________________________
THE COMMUNITY TABLE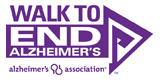 Alzheimer's Association
The association works to eliminate Alzheimer's through the advancement of research; to provide and enhance care and support for all affected; and to reduce dementia risk via promotion of brain health. Learn about its services for affected families. Watertown, MA
______________________________________________________
SPECIAL EVENT Sunday, Sept. 25
Cooking with Fresh Food:
A Demo with Chef Julia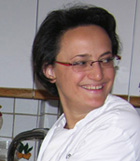 At today's market, Chef Julia Shanks will demonstrate use of fresh farmers market produce to make delicious and easy dishes that are nutritious, affordable, and seasonal. She'll create two yummy dishes that also provide major nutritional bang for the buck, and samples will happen! Learn more about cooking with fresh produce, get new ideas for the great stuff you can bring home from ABFM, and take home the recipes she demos.

Chef Julia's book, The Farmer's Kitchen, will be for sale at market, and a portion of the proceeds from those sold go to support The Carrot Project, a Massachusetts-based nonprofit that works to help rebuild our food system by creating financing solutions for small and midsized, limited-resource farms and farm-related businesses using ecologically sound practices.
______________________________________________________
SNAP AT THE ABFM

ABFM now accepts EBT/SNAP benefits. Please come to the ABFM stall at market to learn more, and/or check out our website SNAP page.

Closing the Loop . . .
Please bring to the ABFM table at market any (clean) containers you've acquired during your ABFM shopping, including green paperboard boxes, and paper and plastic bags. We'll make them available to our vendors for re-use when appropriate.
Come on down — for Real Food from Real People!