Sunday, Sept. 25

10am–1pm
SPECIAL EVENT
Cooking with Fresh Food: A Demo with Chef Julia
Learn to create wonderful dishes from fresh farmers market produce! At today's market, Chef Julia Shanks will demonstrate two easy, affordable, nutritious dishes. Come by to learn, sample, take away the recipes, and perhaps pick up her new cookbook, The Farmer's Kitchen. A portion of the book sales supports The Carrot Project, a Massachusetts-based nonprofit that helps Northeast farms operate sustainably and successfully. 10am–12:50pm

ABFM accepts SNAP/EBT



_______________________________________________________
GIVE THE GIFT OF GREAT LOCAL FOOD!
The ABFM now has available ABFM Gift Certificates in any denomination you'd like. Stop by the ABFM table and do a great thing for family or friends — an ABFM Gift Certificate.
_______________________________________________________
HIGHLIGHTED PARTNER OF THE WEEK
Eastern Massachusetts Solar Store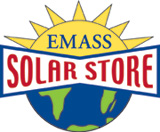 . . . because an alternative
is needed now
EMass Solar Store is a locally owned licensee (not a franchise) of the USA Solar Store network of 30 stores. We sell, install, and service solar, renewable, and energy-efficient products. In particular, we install solar hot water and solar electric systems. Come to our store to see the products. For complete systems, we can come to you for a solar evaluation.
107 Great Road
Acton, MA 01720
P 978.264.9500
Hours: Mon–Thurs: 9am–7pm; Fri & Sat: 10am–6pm
_______________________________________________________

SEASONAL VENDORS:

SUNDAY'S ADDITIONAL VENDORS: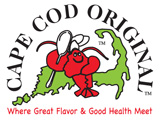 Cape Cod Original
Where Great Flavor
and Good Health Meet!
Cape Cod offers all-natural, gluten-free chowders, seasonal gazpachos, dips, and spreads, and sources from New England fishermen and local farms. Osterville, MA
www.CapeCodOriginal.com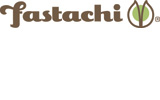 Fastachi
Artisan-Roasted Nuts
Discover Fastachi nuts, hand roasted and seasoned only with sea salt, and Fastachi nut mixes and nut butters. Watertown, MA
www.Fastachi.com



Goodies
Our decadent cookies come in 10 flavors, ensuring a favorite for the most discriminating cookie lover. Remember, a balanced diet is a cookie in each hand! Belmont, MA
www.GoodiesHomemade.com

Dave's Cape Cod Smokehouse
Custom Hot-Smoked Meat & Seafood Delicacies
Dave offers fish and meats smoked according to 100-year-old family recipes. His smoked pork comes from largely pasture-raised pigs, and most products are gluten-free.Harwichport, MA
www.DavesCapeCodSmokehouse.com

Gourd & Plenty Farm
Gourd & Plenty Farm offers organically grown produce, including more than 20 varieties of heirloom winter squash and ground (husk) cherries. Ayer & Dracut, MA



Joanna's New World Biscotti
Joanna's offers a highly flavorful take on this Old World European cookie, using quality ingredients that make these crunchy confections a delectable treat for giving or keeping! Westford, MA
Email: Joanna@NewWorldBiscotti.com

_______________________________________________________
UNDER THE PERFORMANCE CANOPY
Anat Hochberg & Chris Lapidas
Anat and Chris are recent UMass Amherst graduates who will sing and play your favorite jazz standards — as well as a few other surprises.
Acton & Framingham, MA
11am–12:45pm

_______________________________________________________
THIS WEEK'S ARTISAN
Chuck and Deb Bead Art
Deb Strick offers handcrafted jewelry — very locally produced — for women and men, featuring semi-precious stones, vintage treasures, silver, copper, pewter, and natural materials. Special orders are also available.
Acton, MA
Email: StrickDebra@yahoo.com

_______________________________________________________
THE COMMUNITY TABLE
Friends of the Acton Arboretum
The Friends raise and donate funds, materials, and services for development and maintenance of the Acton Arboretum. They educate the community about the unique environmental, horticultural, geological, and historical features of the Arboretum property, as well as about natural resource conservation and effective horticultural practice. Check out their cool maps of the Arboretum, and their day lilies, thinned from the Arboretum collection and for sale at market..
Acton, MA
_______________________________________________________
SNAP AT THE ABFM

ABFM now accepts EBT/SNAP benefits. Please come to the ABFM stall at market to learn more, and/or check out our website SNAP page.



Closing the Loop . . .
Please bring to the ABFM table at market any (clean) containers you've acquired during your ABFM shopping, including green paperboard boxes, and paper and plastic bags. We'll make them available to our vendors for re-use when appropriate.
Come on down — for Real Food from Real People!