MARKET HOURS: 10am–2pm

---
ABFM HIGHLIGHTED PARTNER OF THE WEEK
Jen Benson
MA State Representative
Jen Benson believes strongly in the benefits of buying locally and is proud to support the Acton-Boxborough Farmers Market. Jen represents the towns of Acton, Boxborough, Harvard, Lancaster, Lunenburg, and Shirley as State Representative, and served as a member and Chair of the Lunenburg School Committee before running for State Representative.
P.O. Box 202
Lunenburg, MA 01462
P 978.582.7063
Email: JenBenson@JenBenson.org
• • • • • • • • • • • •
NEWS FLASH:
ONLY THREE MARKET DAYS LEFT IN THE 2010 SEASON!
So sad, but so true! October 17, 24, and 31 are the last three market days for the season. So don't miss a single one! Put on a jacket, mosey on down, and find all-star produce, breads, meats, and treats on Pearl Street. Autumn ABFM = C-O-O-L.
• • • • • • • • • • • •
Latin Lesson: tempus fugit!*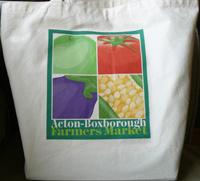 The holidays are coming, and soon you'll want the perfect gift for family, friends, coworkers, the letter carrier, Great Aunt Ida, and the neighbor who looks after your cat.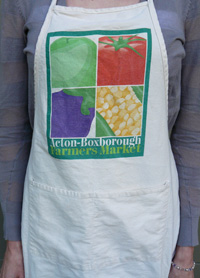 The Perfect Gifts: ABFM grocery/tote bags and kitchen/chore aprons! Beautiful, local, made from recycled materials, utilitarian . . . and you can't buy the wrong size! Bags: $8
Aprons: $12
See (and buy) them at the ABFM table at market!
* "time flies"
• • • • • • • • • • • •

Closing the Loop . . .
Please bring to the ABFM table at market any (clean) containers you've acquired during your ABFM shopping, including green paperboard boxes, and paper and plastic bags. We'll make them available to our vendors for re-use when appropriate.
• • • • • • • • • • • •

To learn more about our vendors, performers, artisans, or community table organizations, please visit ABFarmersMarket.org.

---
PER-DIEM VENDORS
APPALACHIAN NATURALS • Goshen, MA
Natural and organic dressings, salsas, dips, and BBQ sauces using locally grown ingredients.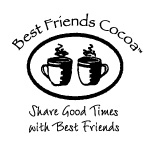 BEST FRIENDS COCOA • Arlington, MA
World-class cocoa crafted for rich flavor without the addition of cream or milk. Four varieties: Raspberry Truffle, Marshmallow Cloud, Cinnamon Twist, and Traditional.

GOURD AND PLENTY FARM • Ayer & Dracut, MA
Organically grown produce, including 20 varieties of heirloom winter squash.

PERFORMER
FINALLY FRIDAY • Holliston, MA
Acoustic Folk Rock and Americana
Janet McKetchnie and Michael Kaufman perform covers (e.g., Dylan, Beatles) and originals, accompanying their vocal harmonies with guitar, mandolin, harmonica, and percussion. 11:30am–12:30pm

ARTISANS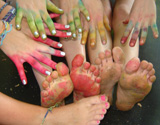 TIE-DYE CREATIONS • Acton, MA
Emily, Kial, Randy, and Sarah offer their awesome tie-dye shirts — hand-dyed with crazy colors and a mess of fun — for only $10! They promise you'll love 'em!


ECLECDESIGN JEWELRY • Littleton, MA
EclecDesign features handmade original designs — necklaces, earrings, and bracelets — using gemstones, pearls, coral, shells, lava, Hill Tribe silver, and other metals.
Email: Ursula.Flury@verizon.net


COMMUNITY TABLES
ST. MATTHEW'S CHURCH • Acton, MA
Members of this congregation, which is deeply engaged with service, will inform about their roles in projects and services they support, including the Acton Food Pantry, Boston Share Network, and Rosie's Place.

SAVE ACTON FARMS • Acton, MA
This citizen group promotes the preservation of farmland as a distinct feature of Acton's history and rural character, and urges Acton residents to support the purchase of the Caouette-Simeone farmland at the Special Town meeting on Monday, October 25 at 7pm in the ABRHS auditorium.
www.facebook.com/group.php?gid=155519027814986&ref=ts

kids' activity
SCRATCH 'N SNIFF: MADE BY NATURE
Kids will explore locally grown herbs — both familiar and unfamiliar — by using their noses, making herb sachets, guessing what's what, and learning about how to use herbs.


THANK YOU . . .
to the West Acton businesses that support the ABFM through provision of auxiliary parking each Sunday:
Carquest Auto Parts
Christian Science Society
Middlesex Savings Bank
Savoury Lane
. . . and the Town of Acton

WHILE YOU'RE AT THE MARKET . . .
Check out our education Topic of the Week board — always rich with information on food, agriculture, environment, and/or building sustainable communities.
AND
Please support the operation of the ABFM through purchase of our delightful and useful
ABFM BAGS & APRONS
& BUMPER STICKERS!

• • • • • • • • • • •
•
• • • • • • • • • • •
•
Come on down —
for Real Food from Real People!