MARKET HOURS: 10am–2pm

---
SPECIAL EVENT:
CANNING IS COOL!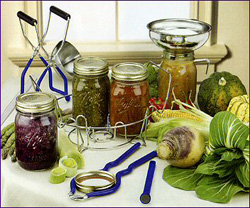 Our great-grandmothers had it going on! Preserving is a practical, doable, inexpensive way to feed your family through the winter months with healthful, locally sourced foods. Elena Samadar Volkova will conduct two demonstrations — at 11am and 1pm — on the arts of pickling, fermenting, and canning. Q&A will follow each demo. Come — learn how to store the bounty and variety of the growing season!
• • • • • • • • • • • •

Closing the Loop . . .
Please bring to the ABFM table at market any (clean) containers you've acquired during your ABFM shopping, including green paperboard boxes, and paper and plastic bags. We'll make them available to our vendors for re-use when appropriate.
• • • • • • • • • • • •

To learn more about our vendors, performers, artisans, or community table organizations, please visit ABFarmersMarket.org.

---
PER-DIEM VENDORS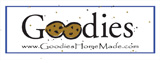 GOODIES • Belmont, MA
Decadent cookies in 10 flavors for the most discriminating cookie lover. Remember, a balanced diet is a cookie in each hand!
http://GoodiesHomemade.com

JOANNA'S NEW WORLD BISCOTTI • Westford, MA
This small, specialty bakery offers handmade, preservative-free, gourmet biscotti, using eco-friendly packaging and as many locally sourced ingredients as possible.

PERFORMER

WORKING FOR SCALE • Acton, MA
Eclectic A Cappella
This seven-person, mixed-voices, a cappella group charms with their wide-ranging repertoire: from pop songs to dance tunes, from reggae to gospel. 11:30am–12:30pm
www.WorkingForScale.com

ARTISAN
VERONICA JOHNSON SOAPS • Andover, MA
Handmade soaps and body scrubs

COMMUNITY TABLE
SAVE ACTON FARMS • Acton, MA
This citizen group promotes the preservation of farmland as a distinct feature of Acton's history and rural character, and urges Acton residents to support the purchase of the Caouette-Simeone farmland at the Special Town meeting on Tuesday, October 12 at 7pm in the ABRHS auditorium.
www.facebook.com/group.php?gid=155519027814986&ref=ts

kids' activity
CORN HUSK DOLLS
Kids will make, as did many of their forebears, simple (and durable) corn husk dolls. But these will be super-local: they'll be made from dried husks from corn sold at the ABFM earlier in the year! They are completely biodegradable (including the twine), so when kids are done playing with them, they can go straight into the compost heap.


THANK YOU . . .
to the West Acton businesses that support the ABFM through provision of auxiliary parking each Sunday:
Carquest Auto Parts
Christian Science Society
Middlesex Savings Bank
Savoury Lane
. . . and the Town of Acton

WHILE YOU'RE AT THE MARKET . . .
Check out our education Topic of the Week board — always rich with information on food, agriculture, environment, and/or building sustainable communities.
AND
Please support the operation of the ABFM through purchase of our delightful and useful
ABFM BAGS & APRONS
& BUMPER STICKERS!

• • • • • • • • • • •
•
• • • • • • • • • • •
•
Come on down —
for Real Food from Real People!