MARKET HOURS: 10am–2pm

---
NEWS FLASH FOR ACTONIANS
MEETING ON CAOUETTE LAND PURCHASE
MONDAY, OCT. 4 • 7pm
Acton Town Hall • ROOM 204
This is an important information session regarding the Town's proposed purchase of the Caouette/Simeone farm property in South Acton. Saving farmland, keeping land in farming, and preserving greenspace are important aspects of the ABFM mission. We encourage Actonians to attend this meeting and the Special Town Meeting on October 12 in support of the next steps in executing the purchase of this land. For more, please see www.acton-ma.gov/CivicAlerts.aspx?AID=101
• • • • • • • • • • • •
Visit ABFM at Oktoberfest!
Look for us this Saturday, Oct. 2, from 10am to 4pm, right on Massachusetts Avenue in West Acton Village!
• • • • • • • • • • • •
The Chickens Are Coming!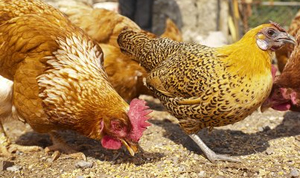 AT MARKET THIS SUNDAY!
Visit Corinna' girls in their happy Eglu home, and learn about the fun and ease of keeping backyard chickens!
• • • • • • • • • • • •

Closing the Loop . . .
Please bring to the ABFM table at market any (clean) containers you've acquired during your ABFM shopping, including green paperboard boxes, and paper and plastic bags. We'll make them available to our vendors for re-use when appropriate.
• • • • • • • • • • • •
Last Chance to Win Market Moolah
Last week you likely received the Acton Neighborhood Guide in your mailbox (if you live in Acton, Boxborough, Concord, or Littleton). Cut out our ABFM ad and bring it to market this Sunday to be entered in our drawing for $25 in ABFM Market Moolah to spend at the market!

• • • • • • • • • • • •

To learn more about our vendors, performers, artisans, or community table organizations, please visit ABFarmersMarket.org.

---
PER-DIEM VENDORS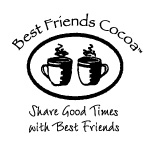 BEST FRIENDS COCOA • Arlington, MA
Best Friends offers world-class cocoa that delivers rich flavor without the addition of cream or milk. Four varieties: Raspberry Truffle, Marshmallow Cloud, Cinnamon Twist, and Traditional.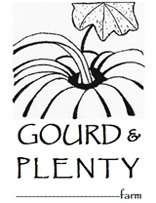 GOURD & PLENTY FARM • Ayer & Dracut, MA
New farmers Beth and Takashi operate a small-scale farm featuring organically grown (i.e., no spray) produce, including 20 varieties of heirloom winter squash and other vegetables. Recipes for winter squash and ground (husk) cherries will be available.
SAM'S JAMS • Acton, MA
Sam (and his uncle) make assorted jams, hand-stirred in small batches, using local and Vermont produce, and no preservatives, artificial flavors, colors, or thickeners.

PERFORMER
OCTOBER'S DREAM • Boxborough, MA
Folk, Oldtime, Bluegrass
The six members of October's Dream — all of whom belong to the Folk Song Society of Greater Boston — play a wide variety of traditional music, accompanying their voices with acoustic guitar, mandolin, stand-up bass, harmonica, ukulele, autoharp, and recorder. October's Dream performed at the 2010 New England Folk Festival. 11:15am–1pm

ARTISAN


ANCRAFT • Stow, MA
Share and celebrate the simple joys in life. Andrea Romano offers handcrafted collages and printed cards.
COMMUNITY TABLE
NO PLACE FOR HATE COMMITTEE • Acton, MA
No Place for Hate creates programming to promote inclusion and respect for individual and group differences, and encourages residents and officials to speak out against hate and intolerance.

kids' activity
STORY TIME!
Annette Lochrie, Guest Presenter
Annette, who works at both the West Acton Citizens' Library and Graphic Connections (an ABFM Partner), will read to children on the WACL lawn. Books will focus on food, farm, and environment themes. Who doesn't love to be read to? (Adults may eavesdrop.)


THANK YOU . . .
to the West Acton businesses that support the ABFM through provision of auxiliary parking each Sunday:
Carquest Auto Parts
Christian Science Society
Middlesex Savings Bank
Savoury Lane
. . . and the Town of Acton

WHILE YOU'RE AT THE MARKET . . .
Check out our education Topic of the Week board — always rich with information on food, agriculture, environment, and/or building sustainable communities.
AND
Please support the operation of the ABFM through purchase of our delightful and useful
ABFM BAGS & APRONS
& BUMPER STICKERS!

• • • • • • • • • • •
•
• • • • • • • • • • •
•
Come on down —
for Real Food from Real People!