MARKET HOURS: 10am–2pm

---
ABFM Highlighted Partner of the Week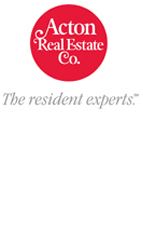 Acton Real Estate Company
The resident experts.
The Acton Real Estate Company, like the ABFM, is locally grown, and independently owned and operated. In business in our 1800s farmhouse for over 50 years, we are pleased to support local farmers through the ABFM. When you value doing business locally, as we do, we hope you will think of us for your real estate needs.
371 Massachusetts Avenue
Acton, MA 01720
P 978.263.1166
Email: info@acton-realestate.com
__________________

SPECIAL EVENT
Today!
Sept. 19
What It Takes to Run A Real Massachusetts Farm:
A Tour of Applefield Farm
Stow, MA • Sept. 19, 4:30–6pm
Sign up at market or at rosiedequat@hotmail.com
(subject line = Farm Tour)
www.ApplefieldFarm.com
__________________
Closing the Loop . . .
Please bring to the ABFM table at market any (clean) containers you've acquired during your ABFM shopping, including green paperboard boxes, and paper and plastic bags. We'll make them available to our vendors for re-use when appropriate.
__________________
Wanna Win Market Moolah?
Last week, you probably received the West Acton Neighborhood Guide in your mailbox (if you live in Acton, Boxborough, Stow, Harvard, or Littleton). Cut out our ABFM ad and bring it to market this Sunday. The after-market drawing will choose the lucky winner of $25 in ABFM Market Moolah to spend at the market! (Winner will be notified by phone.)
__________________

To learn more about our vendors, performers, artisans, or community table organizations, please visit ABFarmersMarket.org.

---
PER-DIEM VENDORS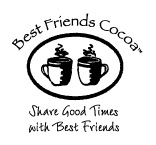 BEST FRIENDS COCOA • Arlington, MA
Best Friends Cocoa crafts world-class cocoas for rich flavor without the addition of cream or milk. Four varieties: Raspberry Truffle, Marshmallow Cloud, Cinnamon Twist, and Traditional.
www.BestFriendsCocoa.com

JOANNA'S NEW WORLD BISCOTTI • Westford, MA
This specialty bakery creates handmade, preservative-free, gourmet-style biscotti, using eco-friendly packaging and as many locally sourced ingredients as possible.

PERFORMER
LAURA AND THE LOOKOUTS • Acton, MA
Acoustic Folk Rock
Laura and the Lookouts play a variety of acoustic rock and folk favorites, with a bit of country blues sprinkled in. 11:15am–1pm
www.Facebook.com/pages/Laura-and-the-Lookouts/263702426733

ARTISAN
JA ARTS • Clinton, MA
Janet Armstrong delights with her oil and watercolor paintings.
www.JArmstrongArts.com

COMMUNITY TABLE
THE NATURE CONNECTION • Concord, MA
The Nature Connection brings animal and nature programs to people with limited access to the natural world. NC serves at-risk youth, elders, and people with disabilities. Donations and proceeds from the sale of their notecards and other products support programming.
www.aai-nature.org

kids' activity
MARKET PRODUCE AS STILL LIFE
Village Art, Guest Presenter
Kids can learn the fundamentals of drawing 3-D shapes! Fresh produce from the market will be selected for variety, color, and texture to be our still life. A Village Art instructor will work one-on-one with participants. Children of all ages will be able to color their drawings with watercolor pencils, oil pastels, or crayon.
THANK YOU . . .
to the West Acton businesses that support the ABFM through provision of auxiliary parking each Sunday:
Carquest Auto Parts
Christian Science Society
Middlesex Savings Bank
Savoury Lane
. . . and the Town of Acton

WHILE YOU'RE AT THE MARKET . . .
Check out our education Topic of the Week board — always rich with information on food, agriculture, environment, and/or building sustainable communities.
AND
Please support the operation of the ABFM through purchase of our delightful and useful
ABFM BAGS & APRONS
& BUMPER STICKERS!

---
Come on down —
for Real Food from Real People!