MARKET HOURS: 10am–2pm

---
ABFM Highlighted Partner of the Week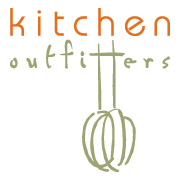 Kitchen Outfitters

A proud supporter of the Acton-Boxborough Farmers Market, Kitchen Outfitters is a locally owned, independent kitchen shop offering solutions for scrubbing, slicing, steaming and tossing your fresh produce! Cookware, Bakeware, Gadgets, Blenders, Mixers, Mashers & More!


Acton, MA
P 978.263.1955


Hours: Mon–Sat: 10am–6pm; Sun: 12–5pm; Thurs: 'til 8pm

__________________

Special Event
Save this Date:
Sept. 19
What It Takes to Run A Real Massachusetts Farm:
A Tour of Applefield Farm
Stow, MA • Sept. 19, 4:30–6pm
Sign up at market or at rosiedequat@hotmail.com
(subject line = Farm Tour)
www.ApplefieldFarm.com
__________________
Closing the Loop . . .
Please bring to the ABFM table at market any (clean) containers you've acquired during your ABFM shopping, including green paperboard boxes, and paper and plastic bags. We'll make them available to our vendors for re-use when appropriate.
__________________
Wanna Win Market Moolah?
During the week of Sept. 6, you'll likely receive the West Acton Neighborhood Guide in your mailbox (if you live in Acton, Boxborough, Stow, Harvard, or Littleton). Look for our ABFM ad, cut it out and bring it to market on Sept. 12 or 19 for our 9/19 drawing. Everyone who comes to market is a winner in our eyes! But if you submit your ad to us at the ABFM table, you may be the lucky winner who will walk away with $25 in ABFM Market Moolah to spend at the market!
__________________

To learn more about our vendors, performers, artisans, or community table organizations, please visit ABFarmersMarket.org.

---
PER-DIEM VENDOR
JOANNA'S NEW WORLD BISCOTTI • Westford, MA
handmade, preservative-free, gourmet-style biscotti, using eco-friendly packaging and as many locally sourced ingredients as possible.

PERFORMER
THREE TO TANGO • Acton, MA
Folk Trio
These three high school seniors with a love for folk music (à la the Kingston Trio) turn up the eclectic factor by adding to the mix blues, country, and a bit o' rock. 11:15–1pm

ARTISAN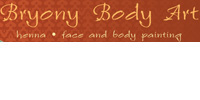 BRYONY BODY ART • Littleton, MA
A RISD graduate, painter, and sculptor, Sophy Tuttle specializes in henna art, as well as face and body painting.

COMMUNITY TABLE
ACTON BOXBOROUGH UNITED WAY • Acton & B'boro, MA
ABUW identifies and raises public awareness of community needs; links needs with quality services; and raises and allocates funds to support the charitable efforts of the community.
www.ABUW.org

kids' activity
BAG TOTES
The rain canceled totes last time, but this week — totes are on!
Where are those plastic bags you saved to re-use? Are they never with you when you actually enter a store? Kennett has a solution: handy bag totes made from re-used household materials. Your kid will make one, you'll love it and keep it with you — voilà!

WHILE YOU'RE AT THE MARKET . . .
Check out our education Topic of the Week board — always rich with information on food, agriculture, environment, and/or building sustainable communities.
AND
Please support the operation of the ABFM through purchase of our delightful and useful
ABFM BAGS & APRONS
& BUMPER STICKERS!

---
Come on down —
for Real Food from Real People!