ABFM DRAWING REDUX:

FREE MARKET GOODIES!
Didn't make it last week? Stop by the ABFM table at market this week (and on 8/22) for your chance to win a grocery bag full of wonderful ABFM vendor produce and products. Pick up your ticket (one per family, please) between 1:00 and 1:45pm; the drawing will take place at 1:50pm, just before the close of market, at the ABFM table. You must be present to play and to win. Two winners will be drawn each Sunday — one could be you!
(Thanks to our terrific vendors for their generous donations!)
MARKET HOURS: 10am–2pm
__________________

ABFM Highlighted SPONSOR of the week

Acton Barn Cooperative
Nursery School

Learning through play
The Barn offers two-, three-, and four-day programs for children from 2 years 9 months to 5 years of age. The educational program at the Barn is designed to foster the social, emotional, cognitive, and physical growth of young children.
32 Nagog Park
Acton, MA
P 978.263.0486
Email: janaschmitt@hotmail.com OR farmer.frazier@gmail.com
__________________


CONTEST:

AMERICA'S FAVORITE FARMERS MARKETS

This project of American Farmland Trust is raising national awareness about the importance of supporting fresh food from local farms and farmers. Can the ABFM become a favorite MA market? Vote for the ABFM as your favorite farmers market here!
__________________
To learn more about our vendors, performers, artisans, or community table organizations, please visit ABFarmersMarket.org.


SHARED-SEASON VENDORS

DEBORAH'S KITCHEN • Littleton, MA
Jams and preserves made with two-thirds fruit, all-natural sugar, and no preservatives. Our creative blends of multiple fruits make each flavor a gourmet treat. Use as glazes, marinades, spreads, dessert toppings, etc.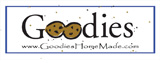 GOODIES • Belmont, MA
Decadent cookies in 10 flavors for the most discriminating cookie lover. Remember, a balanced diet is a cookie in each hand!
http://goodieshomemade.com

SALTBOX FARM • Concord, MA
From their small family farm come unique squashes, tomatoes, sunflowers, beets, and other seasonal vegetables.

PERFORMER
JENNA CALABRO • Acton, MA
Solo Cello
A member of the Boston Youth Symphony Orchestra and the Longy Youth Chamber Orchestra, Jenna performs classical and popular music for solo cello. 11:15am–1pm

ARTISAN

WEEHAH! • Newton, MA
Louisa Wimberger creates greeting cards, journals, invitations, and art kits. Ask about her company name!
www.weehah.com

COMMUNITY TABLE

ACTON BOXBOROUGH UNITED WAY • Acton, MA
ABUW identifies and raises public awareness of community needs; links needs with quality services; and raises and allocates funds to support the charitable efforts of the community.
www.ABUW.org

kids' activity
YOGA FOR KIDS with Alissa Nicol of Luminous You Yoga
Introduce your child to the benefits of yoga — on the lawn of the West Acton Citizens Library! (Do it now before they're old enough to start the eye-rolling . . .) Kids can try out yoga poses and games that promote increased flexibility, balance and coordination, strength, self-awareness, and well-being.


Come on down — for Real Food from Real People!

AVAILABLE AT ABFM:
BAGS & APRONS & BUMPER STICKERS
OH MY!