Sunday, Oct. 14
10am–1pm
ABFM: promoting good food, supporting sustainable agriculture, and building community since 2009
---
2018 SEASONAL VENDORS
Applefield Farm • Bagel Alley • Habibi's Gourmet Foods • Laszlo Family Farm's SITZENS Pet Products • Lilac Hedge Farm • Mamadou Artisan Bakery • Moonlight Farm • Snowplace Farm • Stillman Quality Meats • Valicenti Pasta Farm • Westward Orchards
LEARN MORE ABOUT THE ABFM 2018 VENDORS HERE.
---
TODAY'S ADDITIONAL VENDORS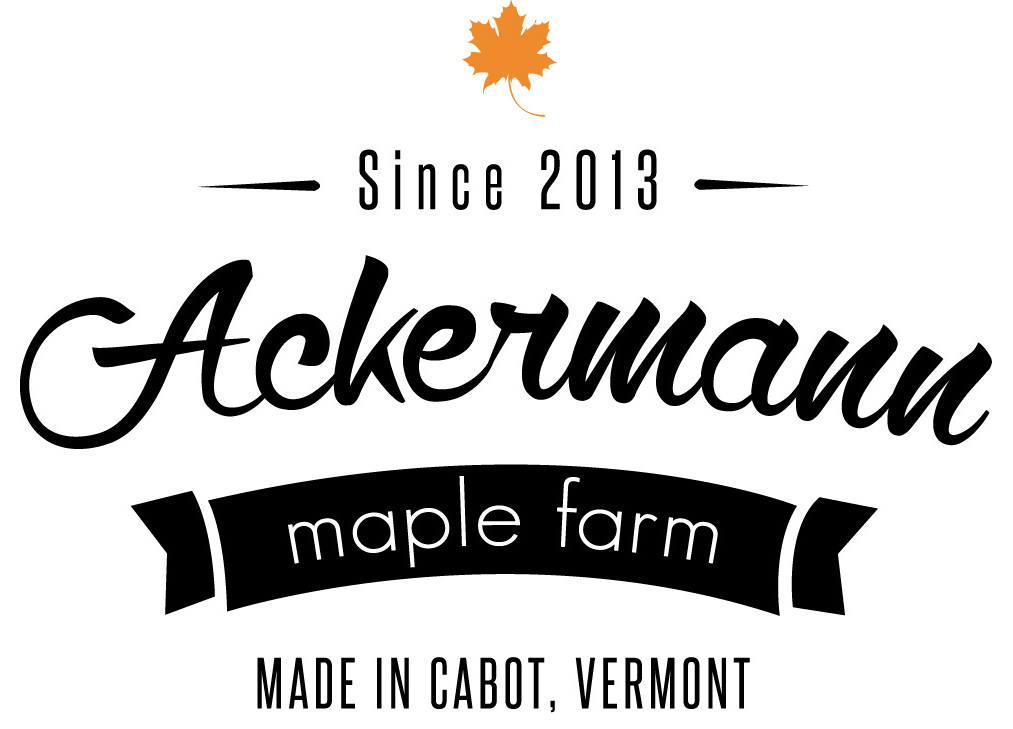 ACKERMANN MAPLE FARM
Ian and Caitlin both grew up in Cabot, Vermont. In early 2013, they purchased the 36 acres that would become Ackermann Maple Farm, and constructed their business. The sap that flows from more than 3,000 taps is heated using a wood fire, evaporating the water and drawing out the pronounced natural maple flavor for which Vermont is known. The tapping, sap collection, boiling, filtering, bottling, and shipping are all done by Ian and Caitlin. Cabot, VT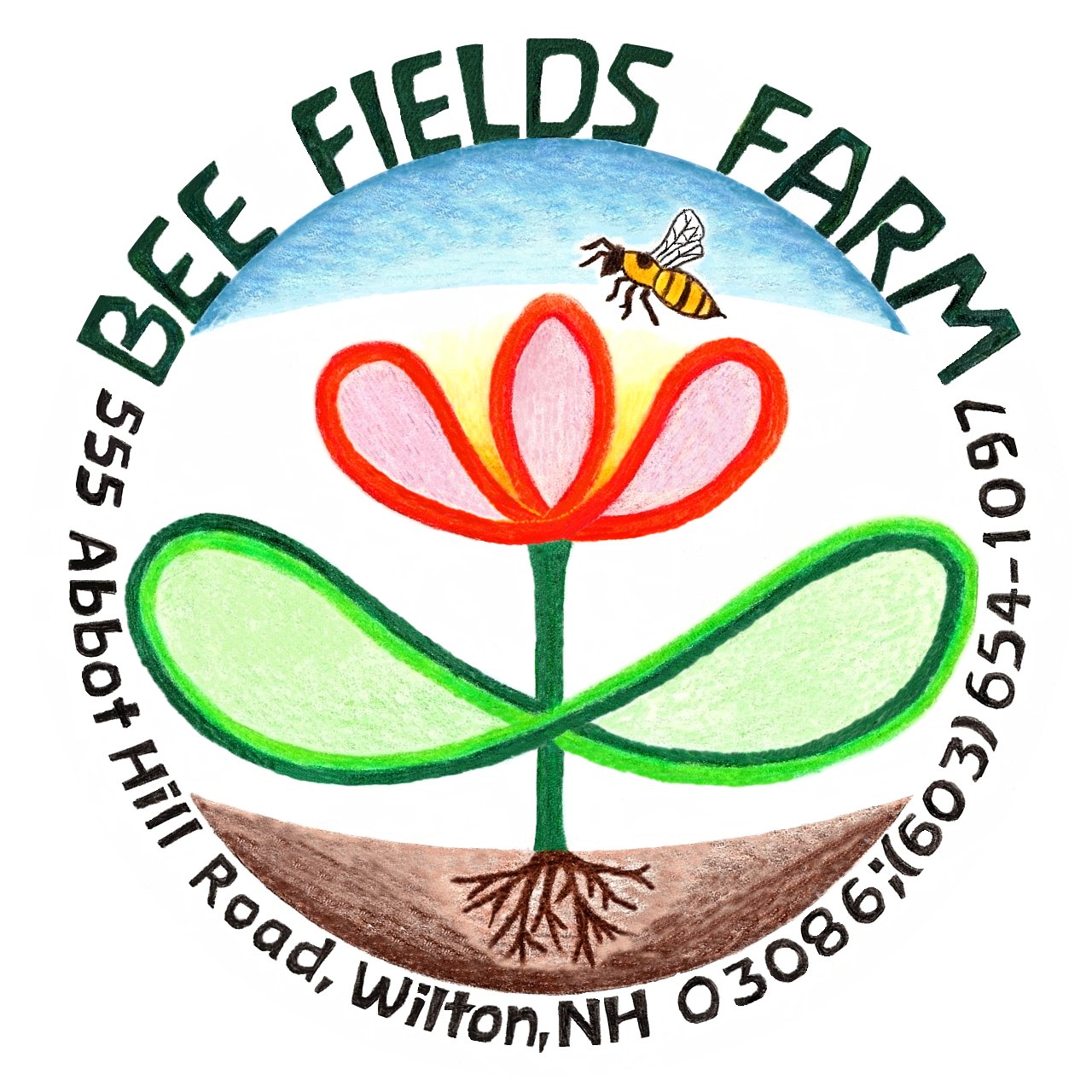 BEE FIELDS FARM
Bee Field Farm medicinal garden contains more than 100 different herbs. All the flowers and shrubs planted in our garden have been planted for their medicinal, edible, or pollination uses. We use biodynamic gardening practices to enhance and enrich the fertility of our beautiful garden. Our preparation process is very simple: we harvest, strip, sort, clean, infuse, pour, pack, and label our products by hand. Wilton, NH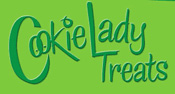 COOKIE LADY TREATS
Baked especially for you
We specialize in high-quality, unique flavors of cookies like blueberries and cream and coffee chip. We also make homemade marshmallows, graham crackers, cheesecake, breads, gift baskets for all occasions, and much more! Maynard, MA


LITTLE BEEHIVE FARM
Tony Lulek started beekeeping in 2004, calling the enterprise Little Beehive Farm. The farm packs a lot on just under an acre of land in suburban Boston: a huge vegetable garden, a large array of woody shrubs, trees, and perennials, an ever-changing number of chickens, and our hives. Our products include: honey, handmade soaps, hand creams, body lotion, honey candy, candles, and lip balms. Holliston, MA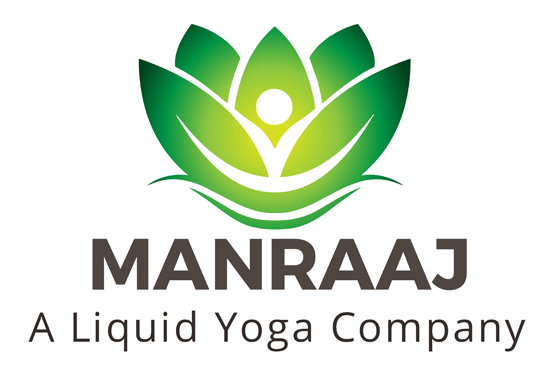 MANRAAJ LIQUID YOGA
Freshly made herb juices served as incentives for yoga or exercise for us when we grew up in India. For the last few years, we have been recreating the same magic. Manraaj, a liquid yoga company, is our attempt to spread the goodness to others and serve health-conscious folks. Lowell, MA


---
ARTISAN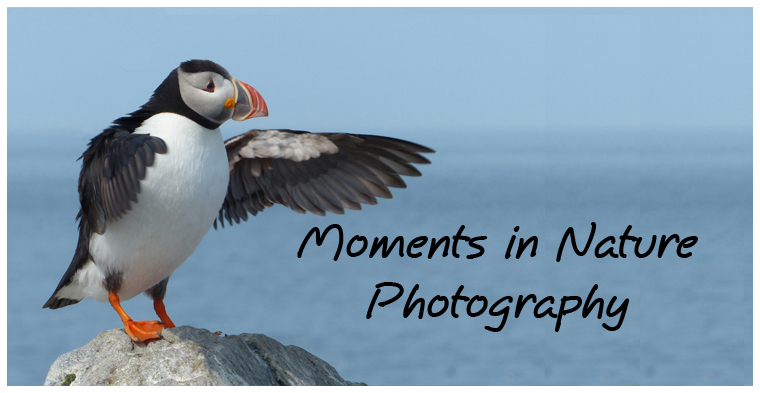 BARBARA PESKIN: MOMENTS IN NATURE
Moments in Nature includes nature and wildlife photography from local areas, Maine and Yellowstone. I share pictures that come observing nature in quiet moments. For example a puffin beak touch on Machias Seal Island, mergansers awaking and looking out from their resting rock on a Maine lake, or a Great Meadow's marsh wren building its nest. Cards, prints and calendars will be available at the ABFM. Lincoln, MA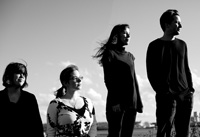 WALTER RODRIGUEZ
& THE NIGHT OWLS

Walter and the Night Owls is an Acton-based alternative-folk music quartet that have been making waves in the independent Boston music scene. Combining acoustic guitar, violin, and cello with soft vocal harmonies they have managed to create a sound all their own while echoing inspiration from songwriters like Paul Simon, Josh Rouse, Jeff Tweedy, and Ray Lamontagne. Music from their initial EP has been featured in commercials, films and has been licensed for use on MTV2 network specials along with other international media outlets. Acton, MA
COMMUNITY TABLE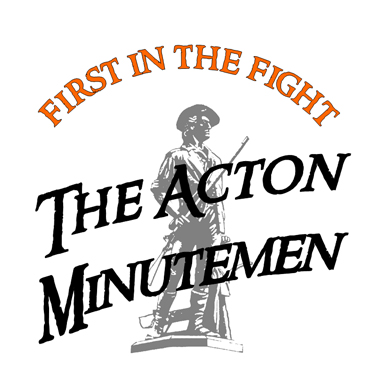 ACTON MINUTEMEN

The Acton Minutemen are a reenacting group comprising individuals and families who have a common love of our nation's history, and the important role that Acton played in it. We educate the public about life and sentiments in the 18th century by showing, rather than telling, that story. Our approach is to reach people directly, through living history, to shine forth the story of Isaac Davis and the Acton Minutemen like a beacon. Acton, MA
---
ABFM 2018
10th Anniversary Gala:
A Decade of Harvests!
Check out some images from our September 22 gala celebration at NARA park here.

---
SALE ON ABFM 2018 10th
YEAR GROCERY/TOTE BAGS!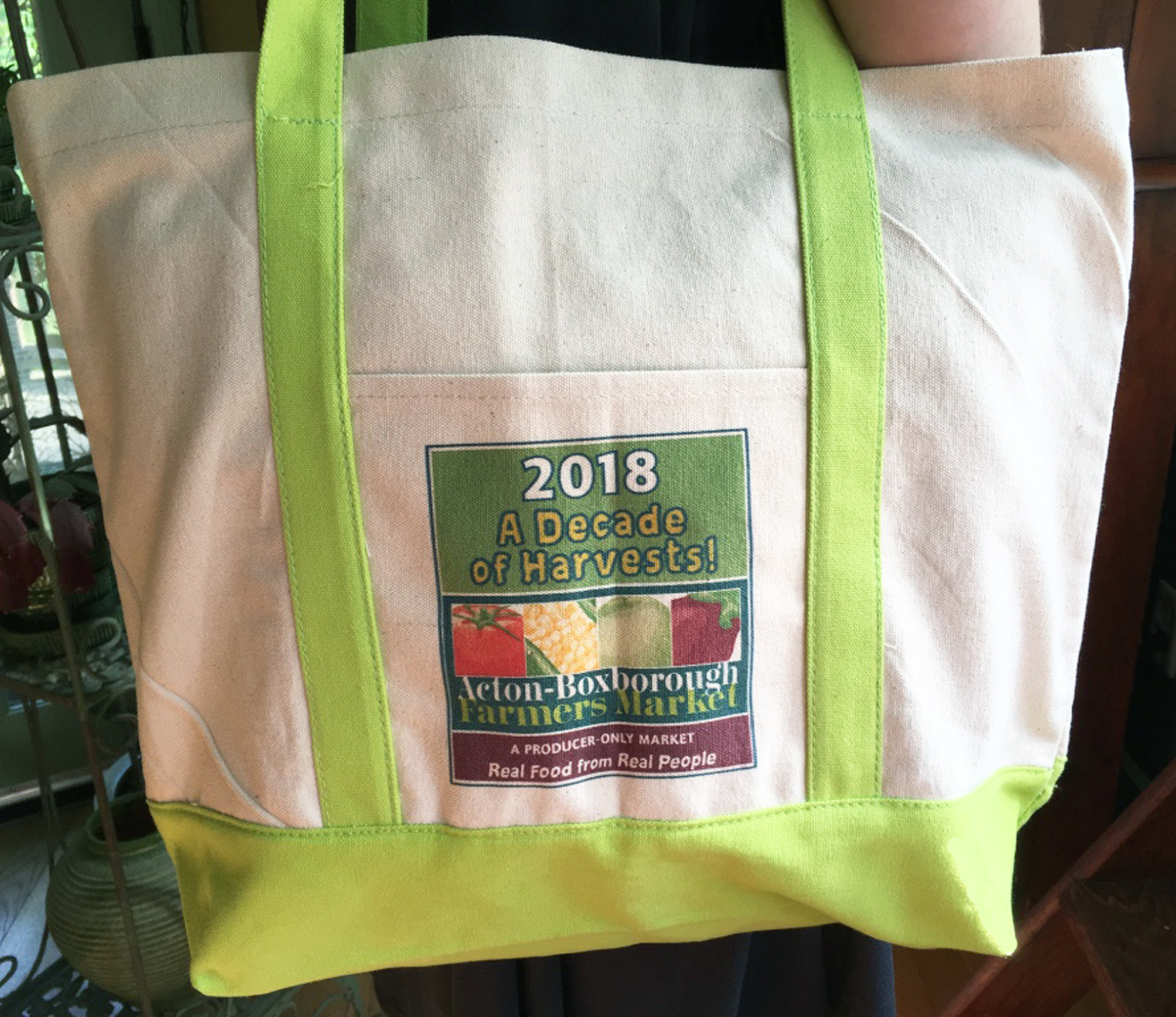 As the season draws to a close (last regular season market is next Sunday, Oct. 21), we offer our 2018 10th anniversary bag at a discount. Regular price = $18; sale price = $10.
Come by the ABFM stall this Sunday or next and scoop 'em up before they're gone!
Then stay tuned for our Holiday Market on Nov. 18 in The Gallery at Villageworks!