Sunday, November 24:
2019 Holiday Market!
10am–1pm

ABFM: promoting good food, supporting sustainable agriculture, and building community since 2009

---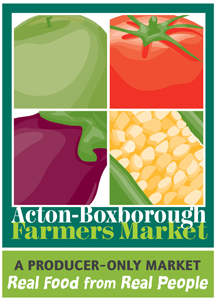 2019
Holiday
Market
525 Mass. Avenue
West Acton


LAST CHANCE to stock up for your celebrations,
snag stuff from your favorite vendors, and get
a leg up on gift giving for the coming holiday
season! Offering the ABFM vibe you love and
a terrific array of vendors:


Bagel Alley • Bee Fields Farm • Cookie Lady

Treats • Doris' Peruvian Pastries • Golden Bell

Chocolates • Hames & Axle Farm Surfing Goat

Soaps • Hornet Hill Farm • Jamboleo Jams •

Laszlo Family Farm's Sitzens Pet Products • Lilac

Hedge Farm • Manraaj Liquid Yoga • Nutty Bird

Granola • Sa's Homestyle • Small Farm •

Valicenti Pasta Farm
---

Friends of Gardner Field
Friends of Gardner Field seeks to revitalize West Acton's Gardner Field (530 Massachusetts Ave.) as an accessible, universally designed, public playground, gathering, and event venue to serve recreational, social, and other community needs. The Acton Boxborough Farmers Market has pledged to match $2500 in donations through November. We need to raise $1965 by November 30th to maximize this match program!
---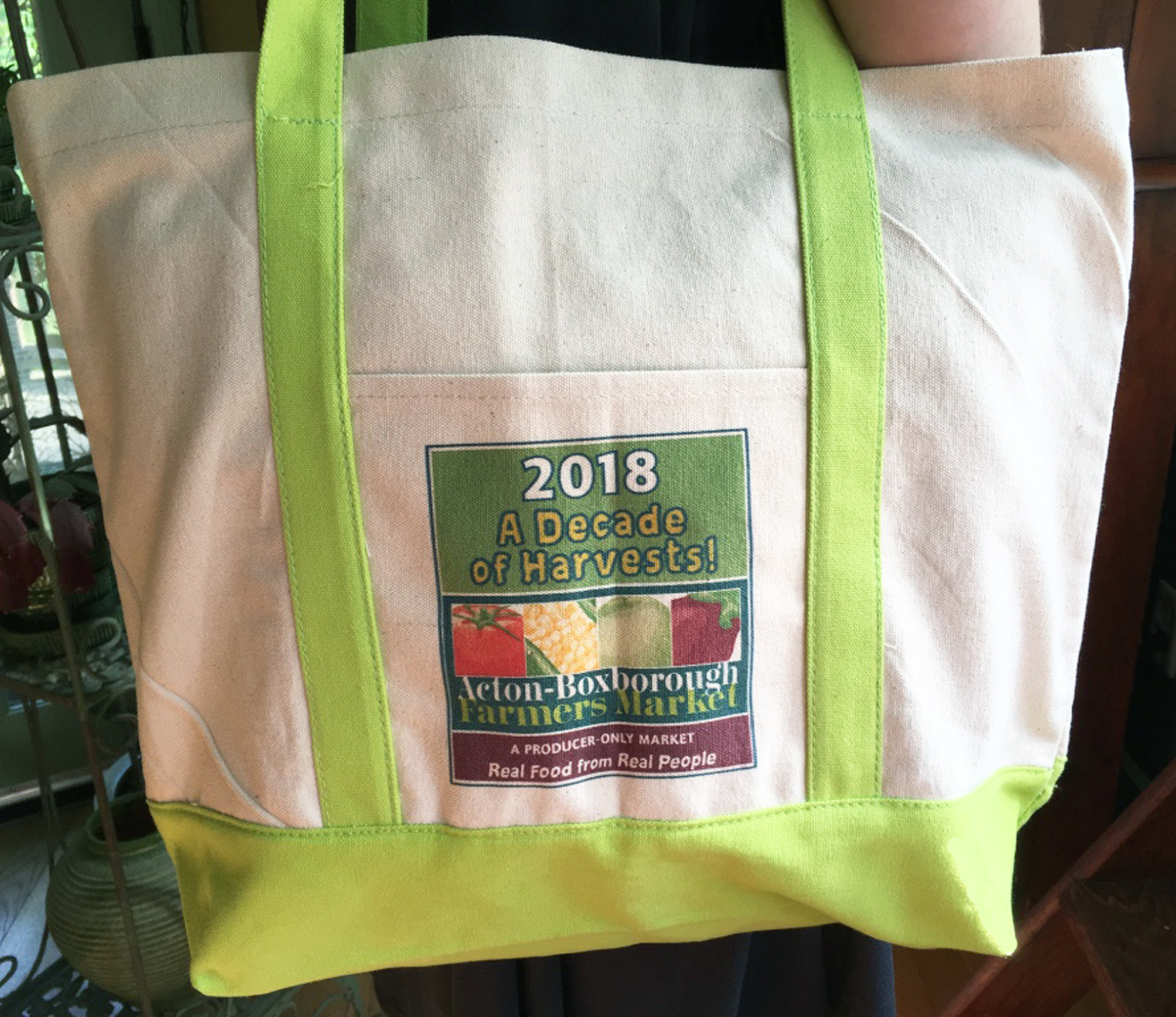 Visit the ABFM Booth!
Don't forget to score
an ABFM tote bag —
they make great gifts!
Stop by the ABFM booth to check out our ABFM gear. We will also be showcasing the Acton Citizens' Library Seed Library and Exchange! Learn more about the Library and Exchange and pick up some seeds - free of charge - while you're at it.
---
Looking for ways to help the ABFM?
We welcome anyone that is interested in helping the ABFM continue providing the wonderful weekly market to the West Acton community.
Please check out our Volunteer page: https://ABFarmersMarket.org/volunteer
Contact Missy with your interest: Volunteers@ABFarmersMarket.org

---
See you at the Holiday Market!