Sunday, November 18:
2018 Holiday Market!
10am–1pm

ABFM: promoting good food, supporting sustainable agriculture, and building community since 2009

---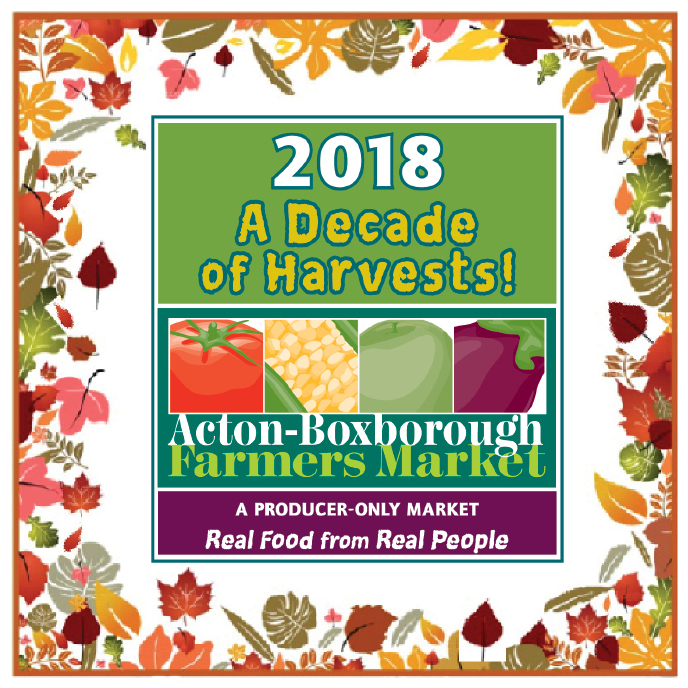 2018
Holiday
Market
525 Mass. Avenue
West Acton


LAST CHANCE to stock up for your celebrations,
snag stuff from your favorite vendors, and get
a leg up on gift giving for the coming holiday
season! Offering the ABFM vibe you love and
a terrific array of vendors:


Ackermann Maple Farm • Bagel Alley
Bauman's Best Botanicals • Buzz and
Thrive Gardens • Cookie Lady Treats
Foxboro Cheese • Golden Bell Chocolate
Hames Axle Farm Surfing Goat Soaps
Hornet Hill Farm • Jamboleo Jams • Laszlo
Family Farm Sitzens Pet Products • Lilac
Hedge Farm • Little Beehive Farm • Manraaj
Liquid Yoga • Revel, Revel • Sa's Homestyle
Snowplace Farm • Valicenti Pasta Farm
---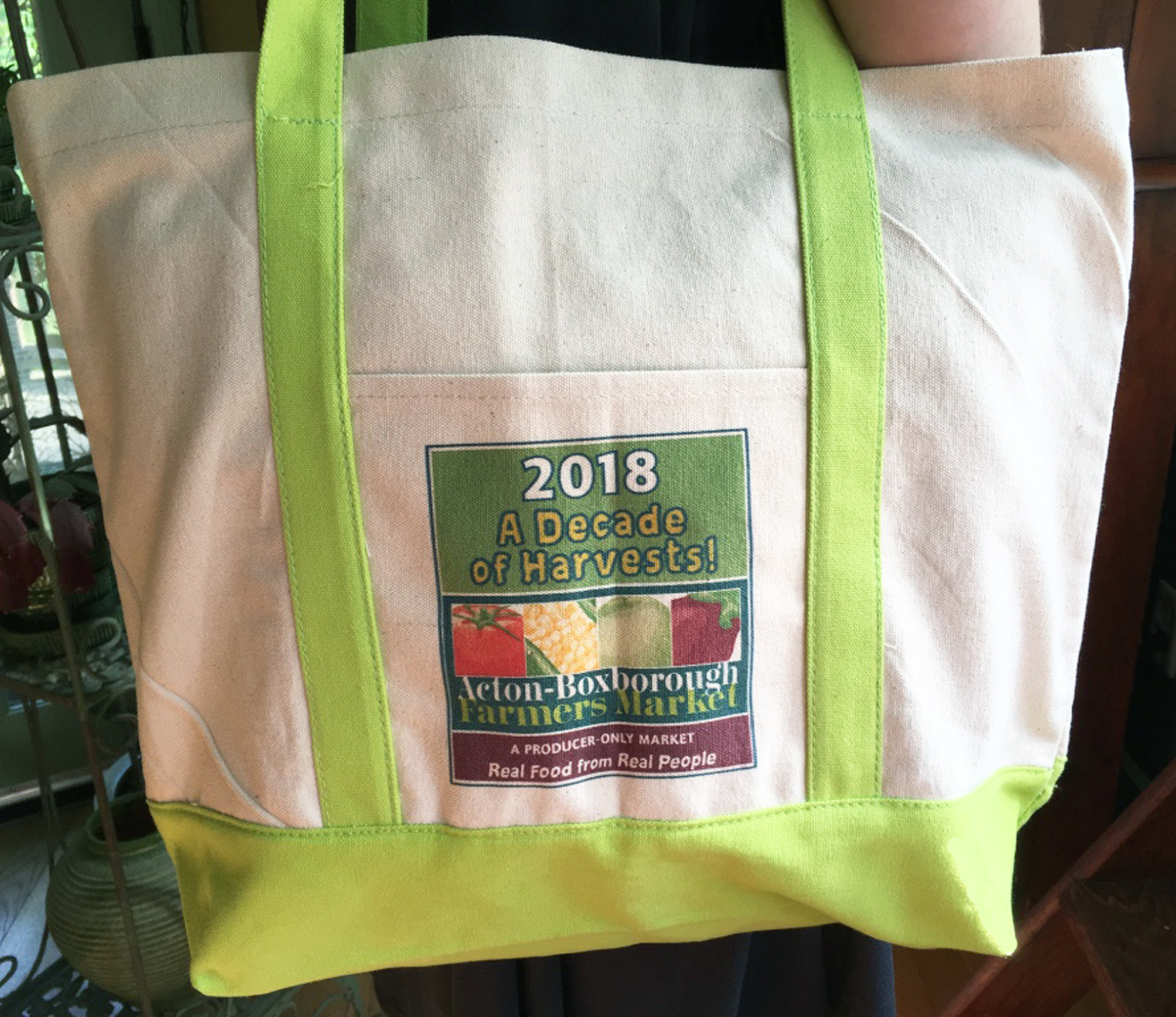 ABFM Gifts!
Don't forget to score
ABFM kitchen/task
aprons and our huge
and awesome 2018
market/tote bag —
they make great gifts!
---
Help the ABFM enter its
second decade with gusto!
Please consider stepping up to help the ABFM. There are needs for people with skills in any of these areas (or who are willing to be trained):
• organization
• planning
• interaction with the public
• communication skills (writing, esp.)
• materials design and production
• website content management; eblast generation and management
• basic knowledge of the food system, especially for those who might be interested in working with the vendor community, or on creation of educational programs and materials
Please check out our Volunteer page: https://ABFarmersMarket.org/volunteer
Contact Missy with your interest: Volunteers@ABFarmersMarket.org