Sunday, July 14
10am–1pm

ABFM: promoting good food, supporting sustainable agriculture, and building community since 2009
---
THIS WEEK'S HIGHLIGHTED SPONSOR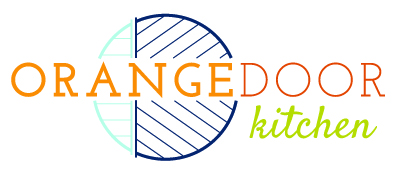 ORANGE DOOR KITCHEN
Orange Door Kitchen is a food-focused place designed to foster community, extend hospitality, and promote sustainability. We rent commercial kitchen space, a class-ready demonstration kitchen, and flexible dining and lounge space for pop-up events. With interconnected programming housed under one roof, ODK is an authentic setting for makers, professionals, and eaters to create a dynamic culinary community in West Acton.
251 Arlington Stree, Acton
978.795.4174
Email: info@orangedoorkitchen.com
Hours:
Co-working: Mon–Fri, 8:30am–4:30pm
Commercial Kitchen: Mon–Sat, 8:30am–5:30pm
Events: schedule varies
(see www.OrangeDoorKitchen.com/events)
---
2019 SEASONAL VENDORS
Applefield Farm • Bagel Alley • Cookie Lady Treats • Flats Mentor Farm • Habibi's Gourmet Foods • Laszlo Family Farm's SITZENS Pet Products • Lilac Hedge Farm • Mamadou Artisan Bakery • Moonlight Farm • Snowplace Farm • Stillman Quality Meats • Valicenti Pasta Farm
LEARN MORE ABOUT THE ABFM 2019 VENDORS HERE.

---
THIS WEEK'S ADDITIONAL VENDORS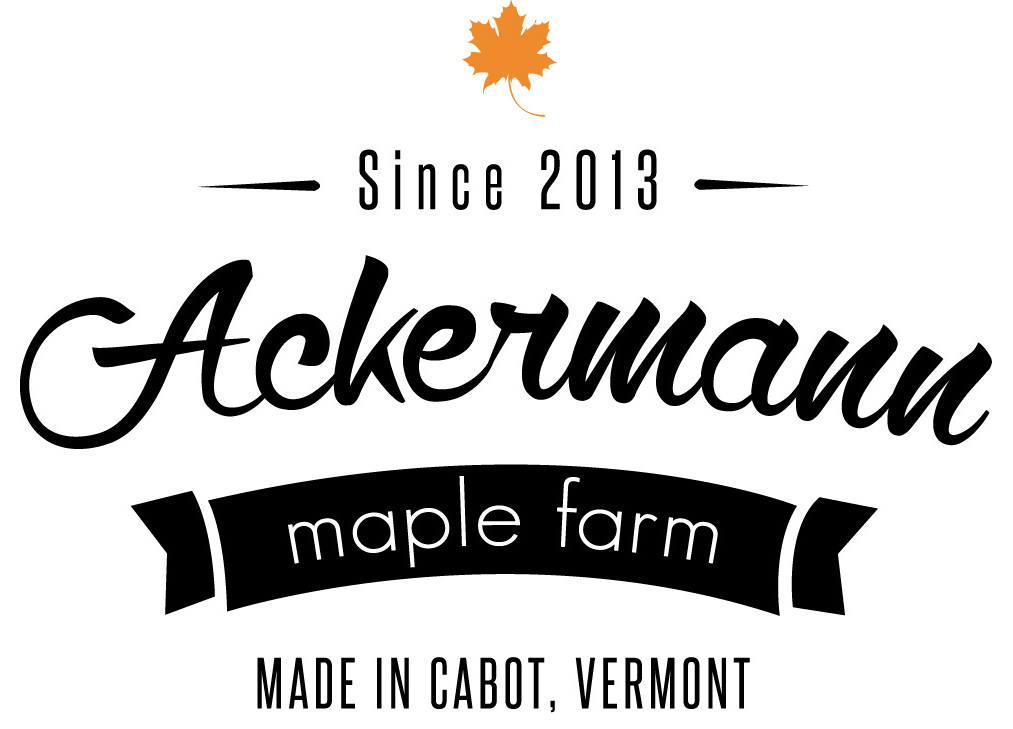 ACKERMANN MAPLE FARM
Ian and Caitlin both grew up in Cabot, Vermont. In early 2013, they purchased the 36 acres that would become Ackermann Maple Farm, and constructed their business. The sap that flows from more than 3,000 taps is heated using a wood fire, evaporating the water and drawing out the pronounced natural maple flavor for which Vermont is known. The tapping, sap collection, boiling, filtering, bottling, and shipping are all done by Ian and Caitlin. Cabot, VT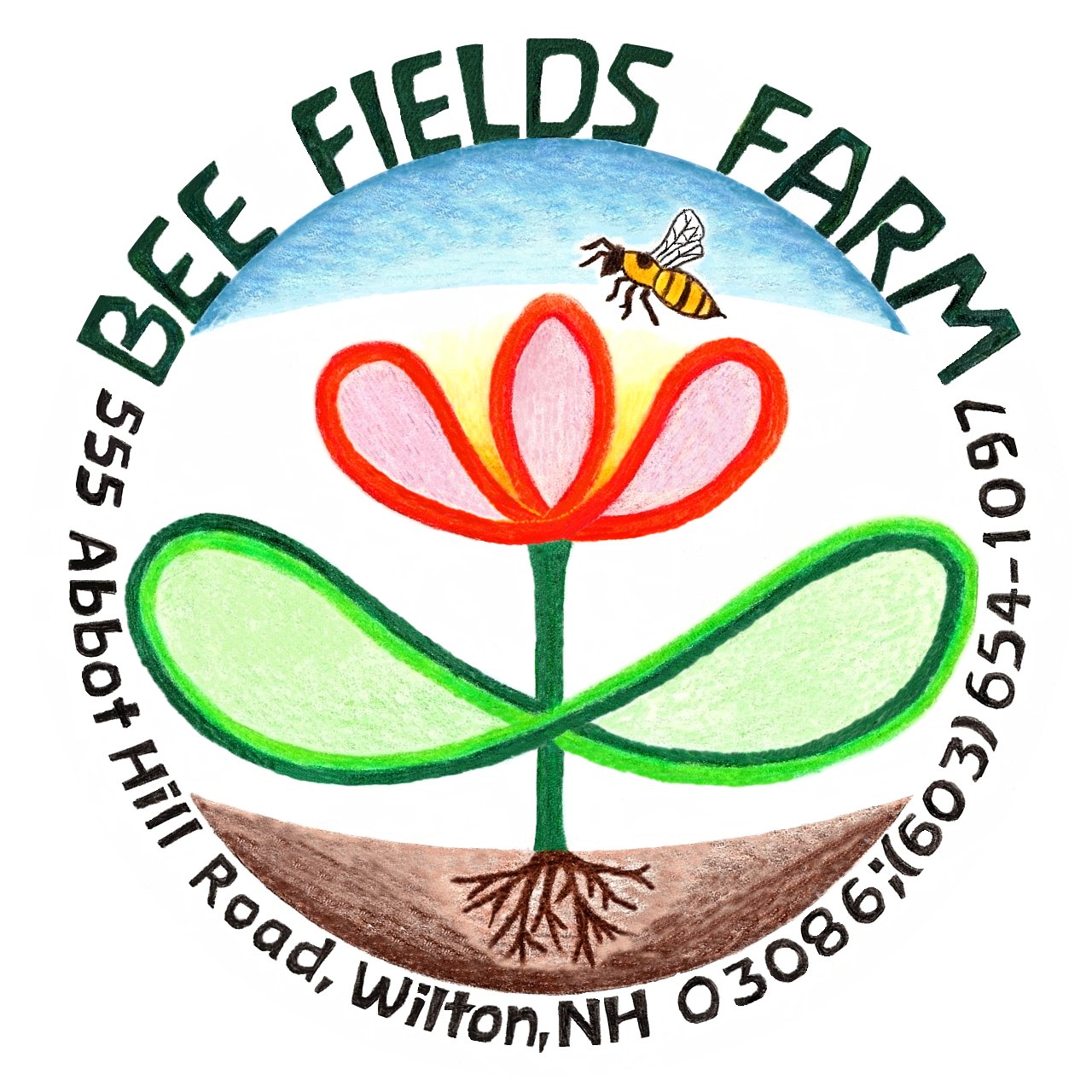 BEE FIELDS FARM
Bee Field Farm medicinal garden contains more than 100 different herbs. All the flowers and shrubs planted in our garden have been planted for their medicinal, edible, or pollination uses. We use biodynamic gardening practices to enhance and enrich the fertility of our beautiful garden. Our preparation process is very simple: we harvest, strip, sort, clean, infuse, pour, pack, and label our products by hand. Wilton, NH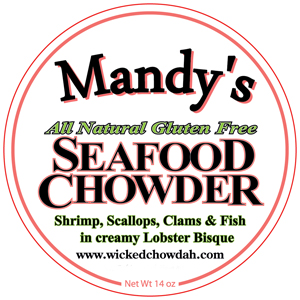 FISHWIVES SPECIALTY FOODS
Fishwives Specialty Foods produces Mandy's famous Seafood Chowdah — a light lobster bisque chock full of shrimp, scallops, clams, and fish. Busy families create amazing dinners by using our chowdah as a sauce for casseroles or pasta. Ask Mandy for her easy recipes. Try their chowdahs and refreshing GoSpacho — a cold, vegan Spanish soup in a bottle. Pop one into your lunch bag and enjoy a taste of the Mediterranean! Products are handcrafted using all-natural, gluten-free, locally sourced ingredients! Marblehead, MA
ARTISAN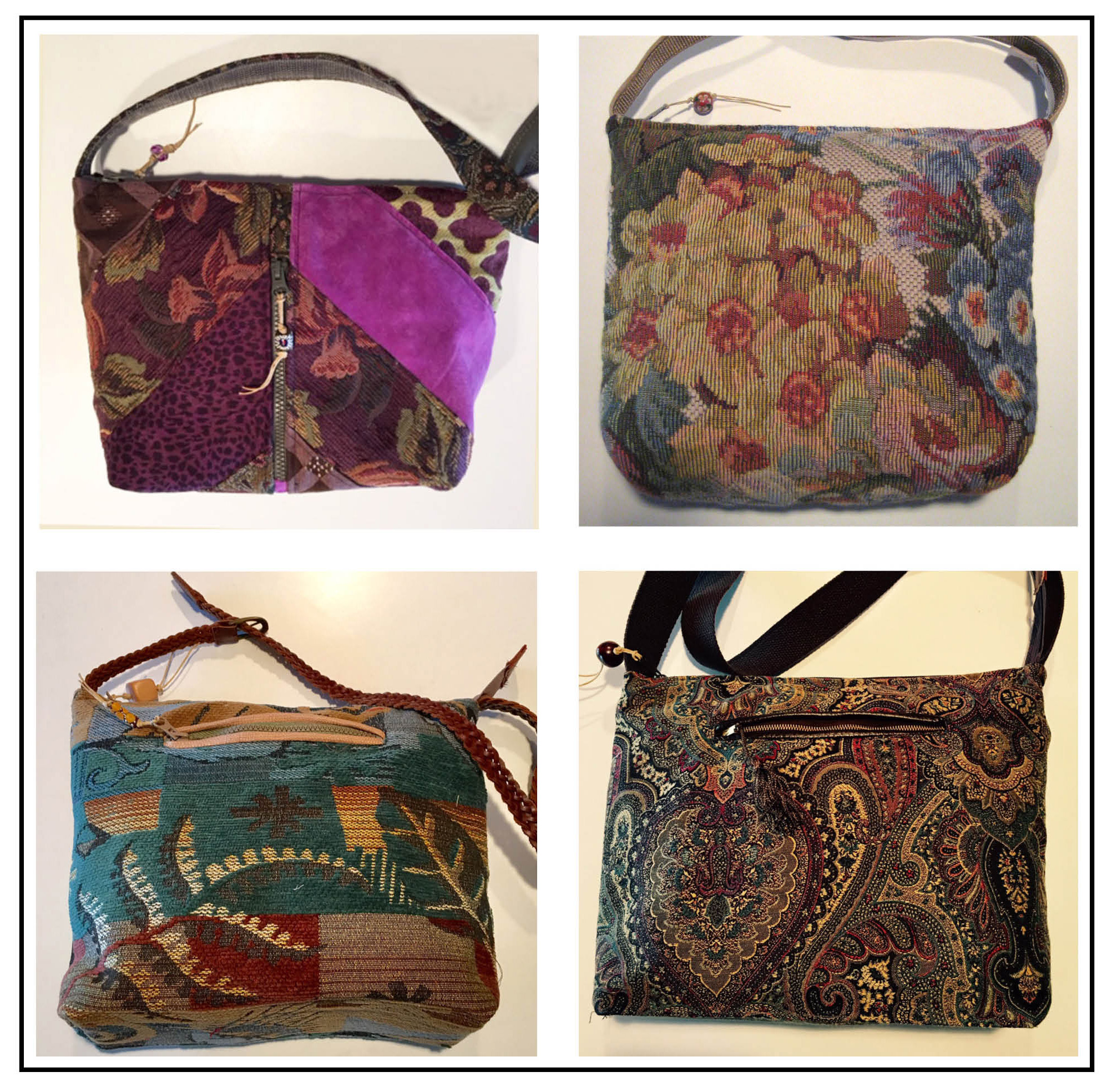 SHAYNA'S HANDMADE HANDBAGS
Shayna's Bags are made by hand, in Massachusetts, from recycled materials such as upholstery remnants, leather, and vintage carpets. They are one-of-a-kind, imaginative, attractive, and sturdy. Each is lined with many pockets, usually 7, so there's a place for everything. My background is in professional art, advertising, graphics, industrial design, and I really enjoy sharing my talent with others. Arlington, MA
PERFORMER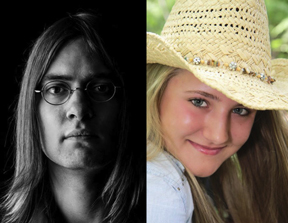 CAMERON & MARY
Cameron Sutphin and Mary Hastings have performed their version of country and folk music across the US. They started performing around New England more than 10 years ago and have since toured from Connecticut to Colorado and back. Transcending folk Americana, their music echoes inspirations from Bob Dylan, Leonard Cohen, and Neil Young, combining simple melodies and lyrical intensity. Enfield, CT
COMMUNITY TABLE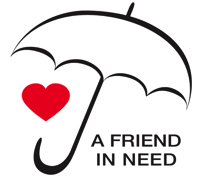 A FRIEND IN NEED (AFIN)
Volunteers, under the auspices of the South Acton Congregational Church, work with local Social Services Agencies, Clergy and School Counselors in Acton, Boxborough and Maynard to help individuals and families who are experiencing critical financial needs. Illnesses, accidents, loss of jobs can create situations in which people are unable to pay rent, utilities, car repairs, etc. AFIN can step in quickly and provide help until the family can receive more substantial aid from other sources.
See you at the Market!