Sunday, Aug. 20

10am–1pm

ABFM: promoting good food, supporting sustainable agriculture, and building community since 2009
---
HIGHLIGHTED PARTNER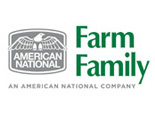 FARM FAMILY
We Take a Personal
Interest in Protecting
What You Value Most
In addition to offering life, business, home, and auto insurance, Farm Family also provides specialized insurance products and services to our clients in the agribusiness and equine community, combining personal, farm, business, property, and liability coverage all under one policy. We have been proud sponsors of local agriculture since the 1950s. We put commitment, integrity, responsiveness, and quality at the heart of everything we do.
25A Stow Road, Boxborough
978.467.1001
Fax: 978.800.4510
Email: don@LudwigAgency.com
Hours: Mon–Fri: 8:30am–4:30pm
---
2017 SEASONAL VENDORS
Applefield Farm • Bagel Alley • Flats Mentor Farm • Habibi's Gourmet Foods • Hapberly Farm • Laszlo Family Farm • Lilac Hedge Farm • Mamadou Artisan Bakery • Moonlight Farm • Stillman Quality Meats • Town Farm Gardens • Valicenti Organico • Westward Orchards
LEARN MORE ABOUT THE ABFM 2017 VENDORS HERE.
---
THIS SUNDAY:
BRING YOUR BAG TO MARKET DAY!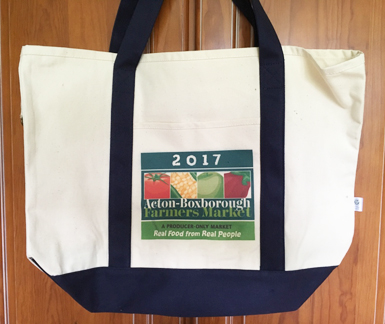 This Sunday only:
• come to the ABFM table to show us your reusable tote/bag OR
• purchase an ABFM giant, organic cotton canvas tote
• collect your $1 Market Moolah and spend it with any ABFM vendor SUNDAY ONLY!
(Offer good for the first 100 folks who show us their bag!)
---
Spotlight on Seasonal Vendors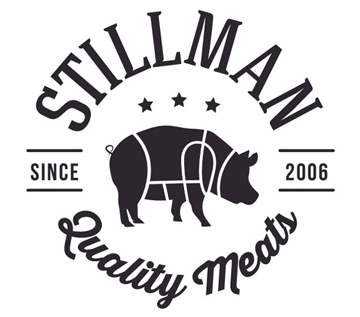 STILLMAN QUALITY MEATS
We are a small, artisan family farm, dedicated to producing conscientiously raised, grass-fed and pastured, chemical-free meats, poultry, and eggs. Raised in the small-farm tradition, using sustainable, local practices, our meats and poultry are better tasting, more nutritious, and raised in a manner that is respectful of both the land and the animals.
3674 Greenwich Road, PO Box 373
Hardwick, MA
413.277.9600
---
SUNDAY'S ADDITIONAL VENDORS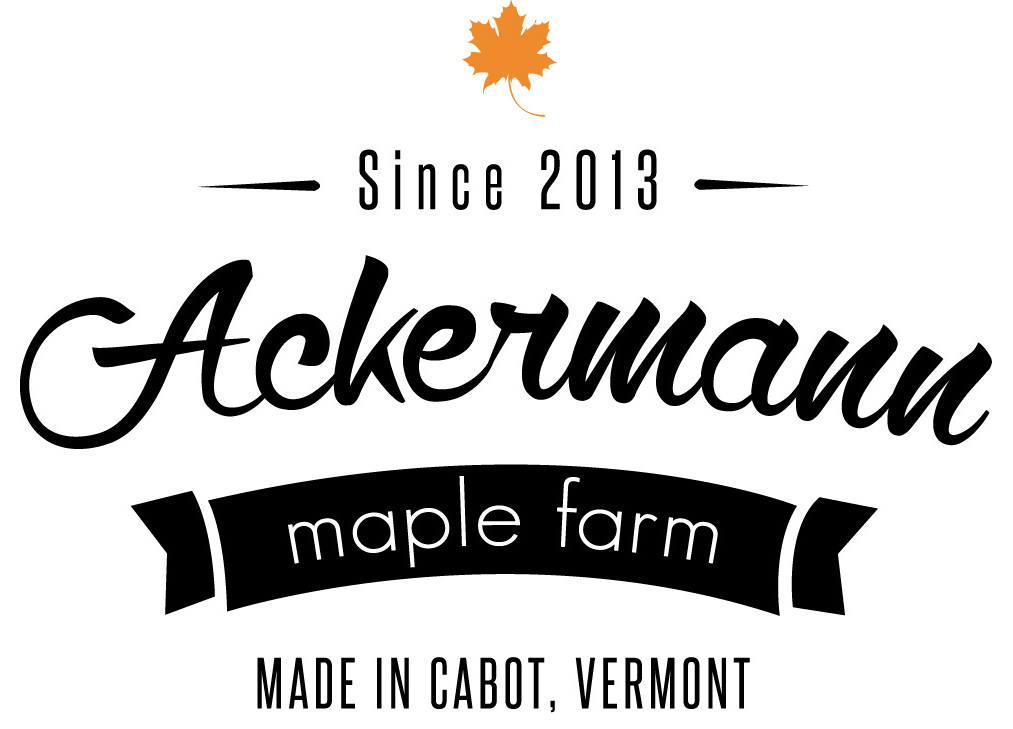 ACKERMANN MAPLE FARM
Ian and Caitlin both grew up in Cabot, Vermont. In early 2013, they purchased the 36 acres that would become Ackermann Maple Farm, and constructed their business. The sap that flows from more than 3,000 taps is heated using a wood fire, evaporating the water and drawing out the pronounced natural maple flavor for which Vermont is known. The tapping, sap collection, boiling, filtering, bottling, and shipping are all done by Ian and Caitlin. Cabot, VT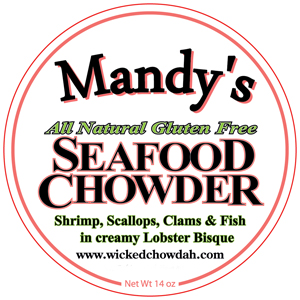 FISHWIVES SPECIALTY FOODS
Fishwives Specialty Foods produces Mandy's famous Seafood Chowdah — a light lobster bisque chock full of shrimp, scallops, clams, and fish. Busy families create amazing dinners by using our chowdah as a sauce for casseroles or pasta. Ask Mandy for her easy recipes. Try their chowdahs and refreshing GoSpacho — a cold, vegan Spanish soup in a bottle. Pop one into your lunch bag and enjoy a taste of the Mediterranean! Products are handcrafted using all-natural, gluten-free, locally sourced ingredients! Marblehead, MA


LITTLE BEEHIVE FARM
Tony Lulek started beekeeping in 2004, calling the enterprise Little Beehive Farm. The farm packs a lot on just under an acre of land in suburban Boston: a huge vegetable garden, a large array of woody shrubs, trees, and perennials, an ever-changing number of chickens, and our hives. Our products include: honey, handmade soaps, hand creams, body lotion, honey candy, candles, honey mustard, and lip balms. Holliston, MA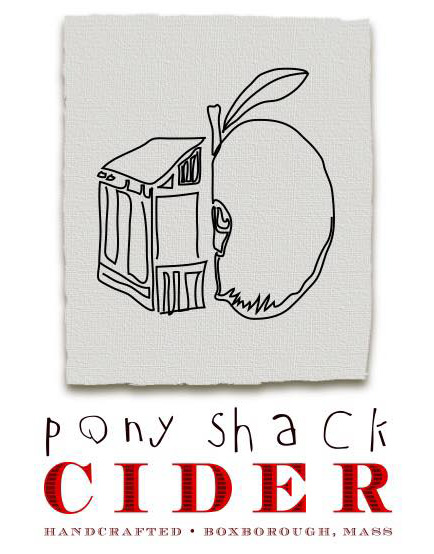 PONY SHACK CIDER
This family-owned cidery nestled in the heart of apple country produces small batch, artisanal cider from locally sourced ingredients. We dream big and believe life is too short to drink a bad glass of cider. Boxborough, MA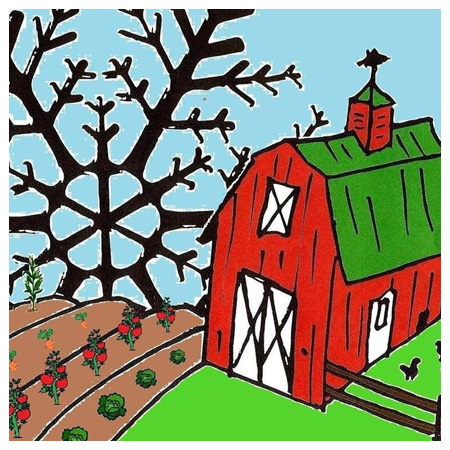 SNOWPLACE FARM
Snowplace Farm, small family farm committed to sustainable and biodynamic growing practices,  offers heirloom vegetables, herbs, fruits, and berries, and free-range chicken and duck eggs. Lunenburg, MA


---
ARTISAN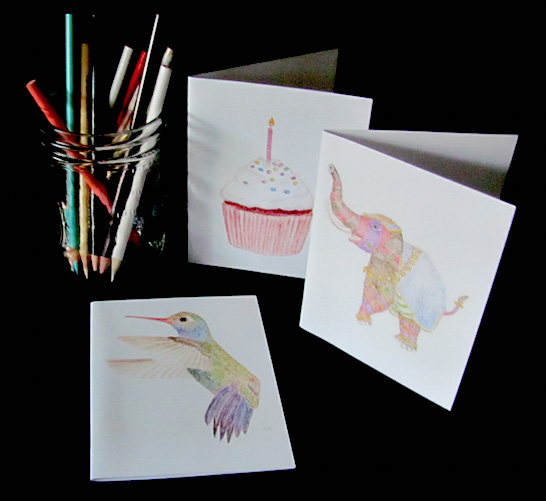 ELIZABETH MANDRIOLI
Freehand Cards & Sculpture
My greeting cards are inspired by the beauty of nature. Using pastel and colored pencils, I render birds, flowers, and the like with as much detail as I can, producing cards for all occasions and holidays. My sculpture, which makes wonderful ornaments and decorative pieces, is made from paperclay and is very light. After it's hardened, I paint each one with acrylic and glaze, with a water-based gloss. Concord, MA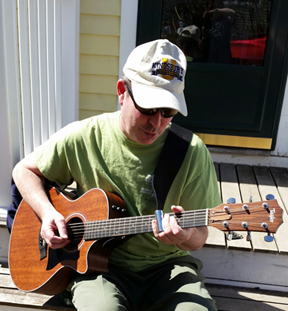 JIM KINGSBURY
Jim Kingsbury is happy to return to the ABFM and bring his large repertoire of familiar and not-so familiar songs. He has been playing guitar for the past 30 years and always has a good time sharing music. Acton, MA


COMMUNITY TABLE
None this week
---
NOFA MA HOSTS WORKSHOP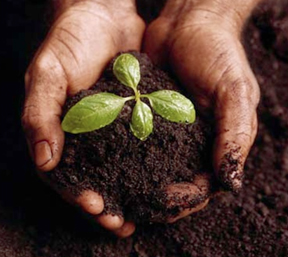 Growing Food As If
the Earth Matters
The Northeast Organic Farming Association (NOFA) hosts this workshop next Sat., Aug. 26, from 10am to 4pm in Newbury, MA. NOFA describes it:
You (yes YOU!) can help mitigate the impacts of climate change while growing vitally rich foods. By using simple and earth-friendly materials and techniques like cardboard mulching, occultation, leaf mold, cover cropping, and urine reclamation you can turn marginal land into a highly productive garden without fancy tools.
In this workshop, veteran grower Ricky Baruc, co-creator of Seeds of Solidarity, will provide low-cost, easy-to-implement, minimal maintenance techniques to sequester carbon and build life in the soil.
Home gardeners, community gardeners, and small farmers will leave this daylong workshop with inspiration and practical techniques to transform their gardens.
For more info on the workshop schedule and more information visit the website.

---