Sunday, Oct. 9

10am–1pm
---
HIGHLIGHTED PARTNER OF THE WEEK



VILLAGEWORKS
Find Your Center
Located at 525-545 Mass. Ave., and developed locally by New Habitat Partners, West Acton Villageworks is a growing community of independent businesses organized around public courtyards, shared meeting spaces, and an intimate, solar-powered event venue. We strongly support ABFM's vision for regional sustainability, and are committed to helping build a healthy, diverse, and responsible community where local business thrives.
537 Massachusetts Ave. #202, W. Acton
617.765.4493
Email: Mathias@NewHabitatPartners.com
---
2016 SEASONAL VENDORS
Applefield Farm • Bagel Alley • Couët Farm & Fromagerie • Dragonfly Farms • Flats Mentor Farm • Hapberly Farm • Lilac Hedge Farm • Mamadou Artisan Bakery • Mycoterra Farm • Samira's Homemade • Stillman Quality Meats • Town Farm Gardens • Valicenti Organico • Westward Orchards
LEARN MORE ABOUT 2016 SEASONAL VENDORS HERE.

---
SUNDAY'S ADDITIONAL VENDORS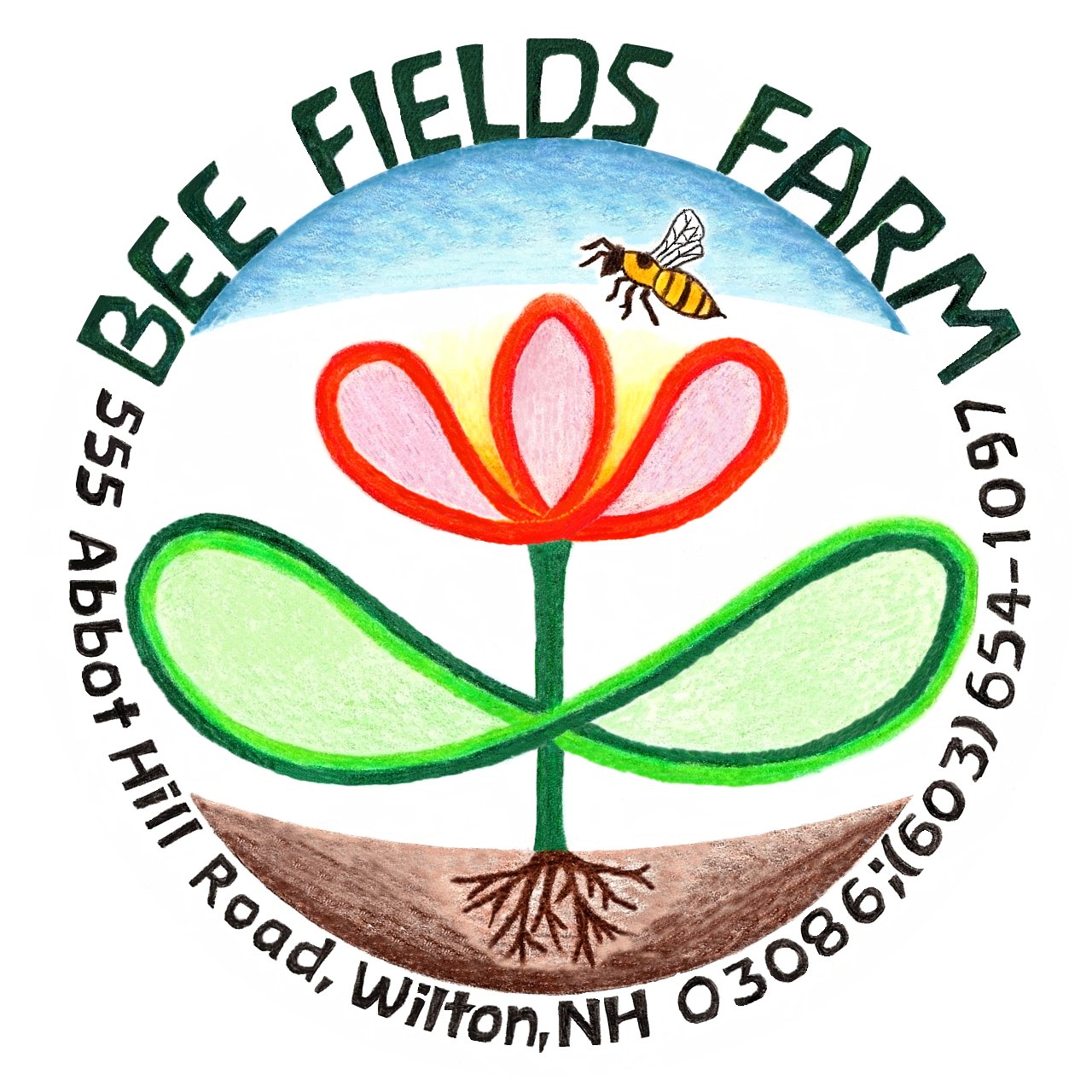 BEE FIELDS FARM
Bee Field Farm medicinal garden contains more than 100 different herbs. All the flowers and shrubs planted in our garden have been planted for their medicinal, edible, or pollination uses. We use organic and biodynamic gardening practices to enhance and enrich the fertility of our beautiful garden. Our preparation process is very simple: we harvest, strip, sort, clean, infuse, pour, pack, and label our products by hand. Wilton, NH



COASTAL VINEYARDS
Fine Creative Wines
We grow 12 different grape varieties on our 10-acre vineyard, producing white and red wines, most dry and some sweeter wines. Our varieties include Chardonnay, Pinot Gris, Pinot Noir, Riesling, Merlot, Cabernet Franc, Chambourcin, Marquette, and others.  All our wines are made in our farm winery in South Dartmouth. Please visit, tour our vineyard and winery, and (of course) taste our wines; the Tasting Room is open Fridays, Saturdays, and Sundays, noon–5pm. Dartmouth, MA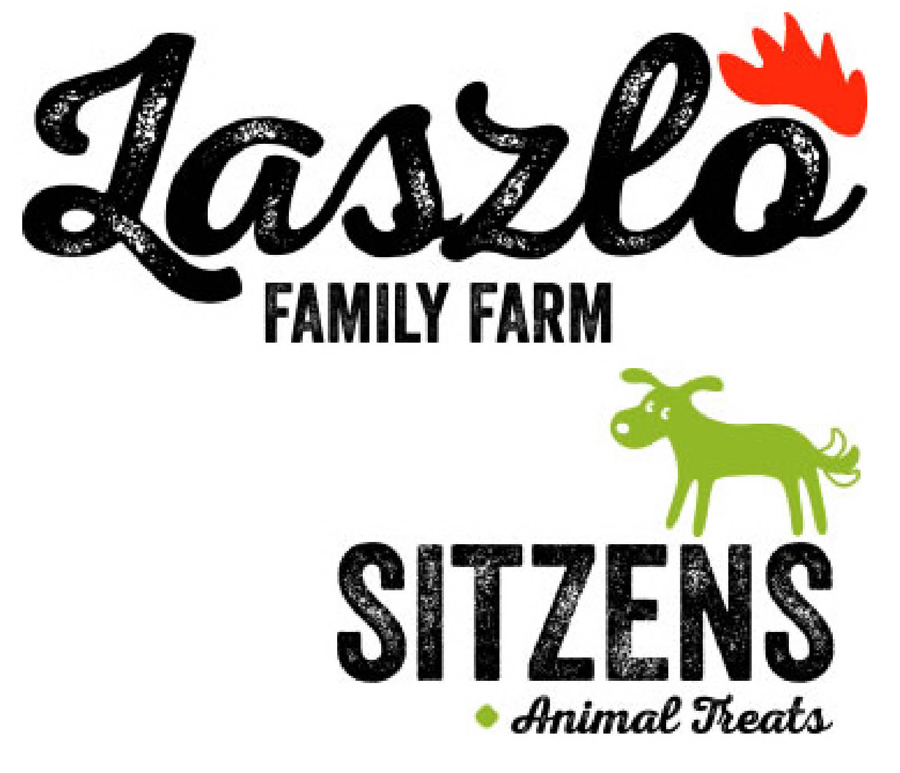 LASZLO FAMILY FARM / SITZENS ANIMAL TREATS
SITZENS Animal Treats are Farm-Direct! All ingredients are produced on our farm and/or sourced locally and regionally. Fed daily to our hard-working farm dogs, barn cats, and riding horses, all treats on our farm are baked, roasted, or smoked by Laszlo Farm and are preservative free. We offer biscuits, bones, training treats, and more. Every SITZENS treat purchase aids our continuing conservation of rare-breed livestock. Pets like local, too! Ashby, MA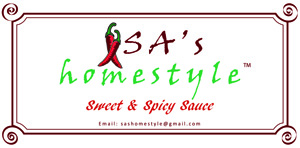 SA'S HOMESTYLE
Sa's Homestyle is the maker of Sa's Sweet and Spicy Sauce. Our magical sauces enhance the taste of anything, and can be used as a dipping/finishing sauce, marinade, BBQ sauce/additive, or cooking ingredient. We offer X-Hot, Hot, Mild, and Mild with organic cider vinegar. These sauces have some warmth, but even our spiciest variety will not set your mouth on fire! Natick, MA

---
THIS WEEK'S ARTISAN

KITTREDGE CANDLES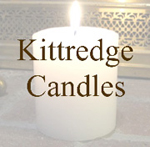 Kittredge Candles offers 100% pure soy candles, including jars, tins, tarts, tea lights, votives, and novelty candles, as well as soaps, all natural goat's milk lotions, and gift sets. Everything we sell is handmade and available in more than 150 fragrances. The proceeds from the sale of all of our cat candles and soaps are donated to our local cat shelter; we encourage recycling by giving a refund for the return of any of our candle jars. Andover, MA

www.KittredgeCandles.etsy.com


UNDER THE PERFORMANCE CANOPY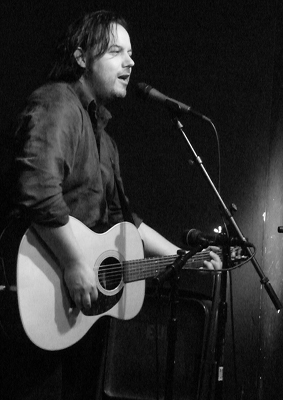 STEVE PAVAO
Steve is a singer-songwriter from Acton. He performs his own songs as well as covers from the folk and blues traditions. Well-known throughout Massachusetts for his performances at auditoriums, farms, farmers markets, and other civic events, Steve continue the tradition of storytelling via song. Acton, MA
COMMUNITY TABLE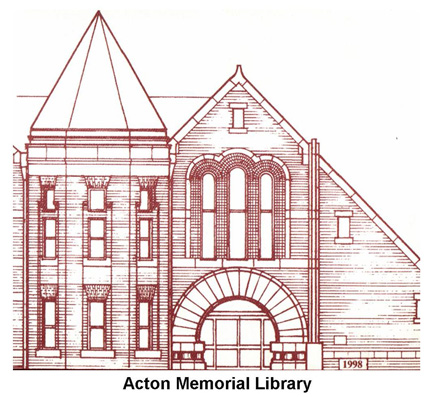 ACTON MEMORIAL LIBRARY
The mission of the Acton Memorial Library is to serve the informational, educational, and recreational needs of Acton residents of all ages and backgrounds. The library supports the mission by developing collections in a variety of formats to meet known and anticipated community needs, and by striving to make residents aware of its services and collections, and to make those resources as accessible as possible, both on-site and through electronic means. Acton, MA
---
ICYMI . . .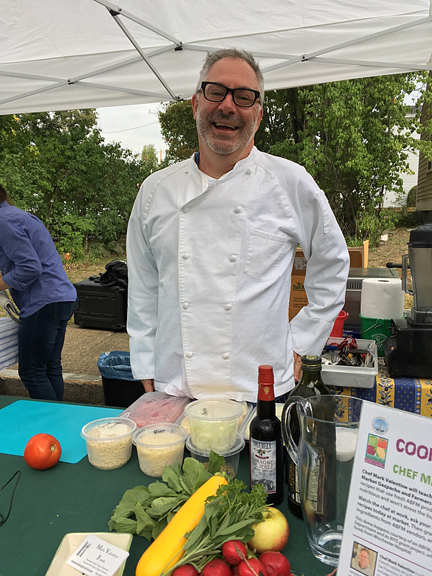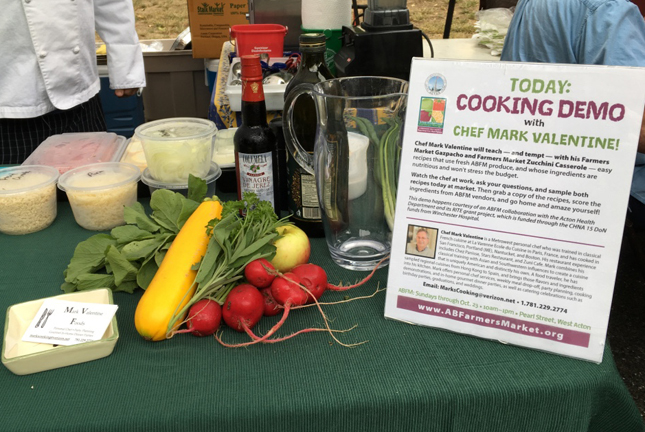 In case you missed the Sept. 18 cooking demo, you can check out recipes demonstrated by Chef Mark Valentine here.
---
2016 ABFM GROCERY TOTE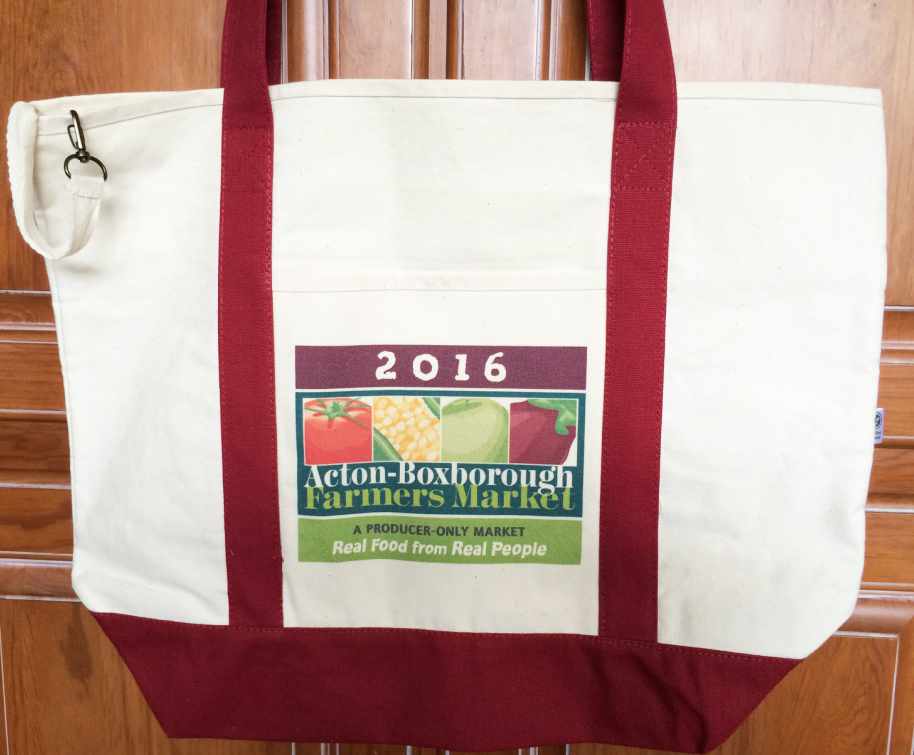 This bag is HUGE, durable, and gorgeous! This organic cotton canvas bag will stand up to any load. Its handles are sturdy and well reinforced, so go ahead and test it! Don't wait until holiday season is upon us and they're all gone — come see us at the ABFM stall at market. At $16 they're a great deal, given the size and quality. Also, check out our ABFM task/kitchen aprons and T-shirts!
---
And a heads-up:
Oct. 23 is the last regular market day, but . . .

STAY TUNED FOR OUR HOLIDAY MARKETS
Nov. 20 & Dec. 18
in The Gallery at Villageworks
525 Massachusetts Avenue
---