Sunday, Dec. 20
10am–1pm
---
ABFM Holiday Market!
in The Gallery at Villageworks

525 Mass. Ave., West Acton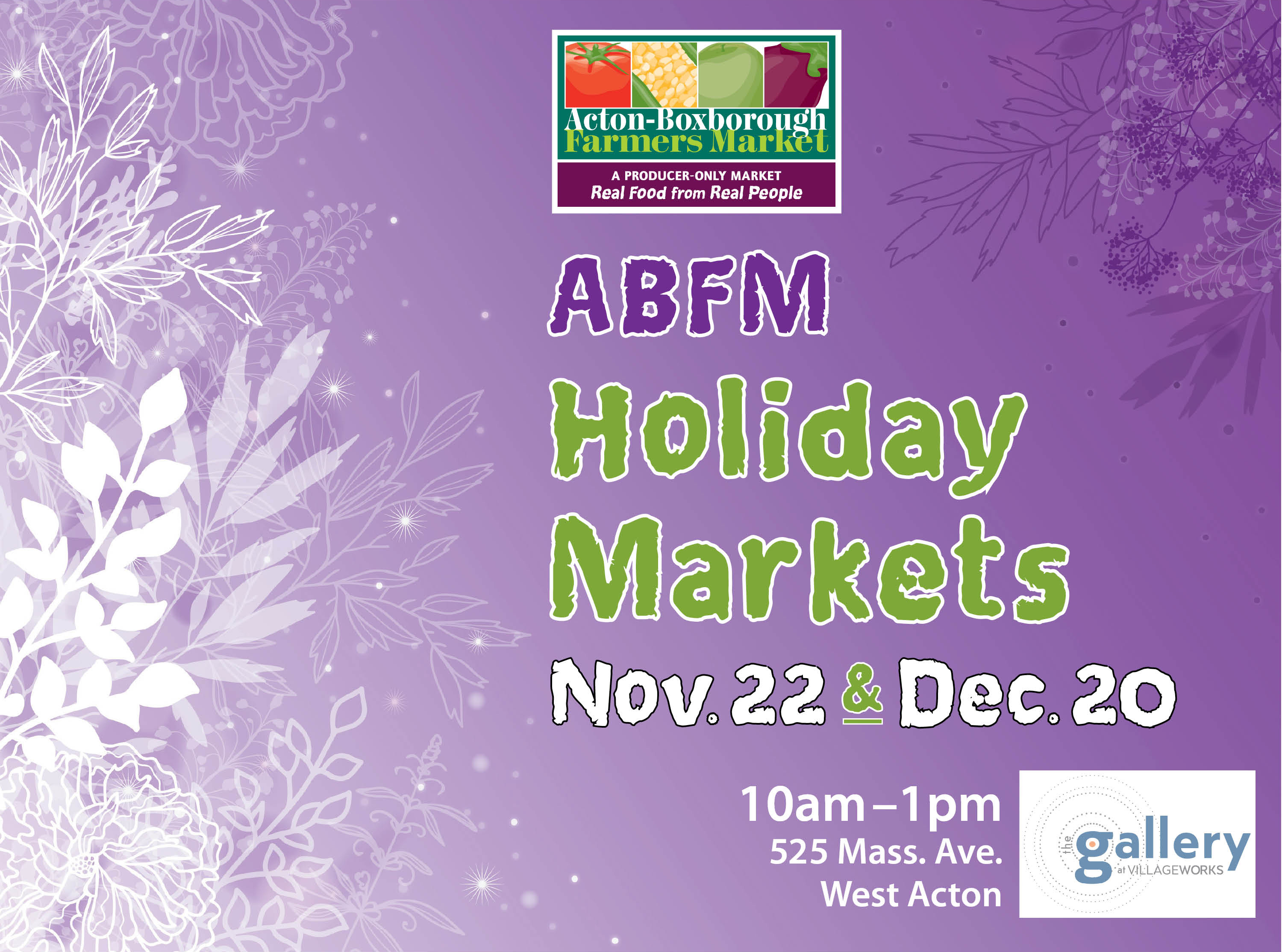 Join us for the Dec. Holiday Market (and the last of 2015)! Stock up on winter provisions, staples and specialty foods for your celebrations, and holiday gifts!
On offer:


vegetables • fruits • baked treats • meats • wines • bagels • mushrooms • eggs maple syrup & products • chowders • pastas • jams, salsas, pickles, relishes, dips, spreads, condiments • goat milk soaps & products • alpaca products

And don't forget ABFM signature grocery totes, kitchen/task aprons, T-shirts, and ABFM Gift Certificates — great for personal and business gifts.

Pre-order holiday roasts, turkeys, etc.; pick up at 12/20 market:
Lilac Hedge Farm:
https://lilachedgefarm.wufoo.com/forms/holiday-roast-order-form
Stillman's at the Turkey Farm:
http://stillmanqualitymeats.com/purchase/fresh-turkeys/purchase-a-holiday-turkey

---

 More Bang for the Buck:
Special Holiday SNAP Match!
The ABFM accepts SNAP benefits for eligible items at the market every Sunday during the ABFM season. Come to the ABFM stall at market to learn more about SNAP at the ABFM, and read more at our website.
For the Dec. 20 Holiday market, take advantage of our special match: ABFM will match up to the first $20 debited from your account!
---

---
DEC. 20 HOLIDAY MARKET VENDORS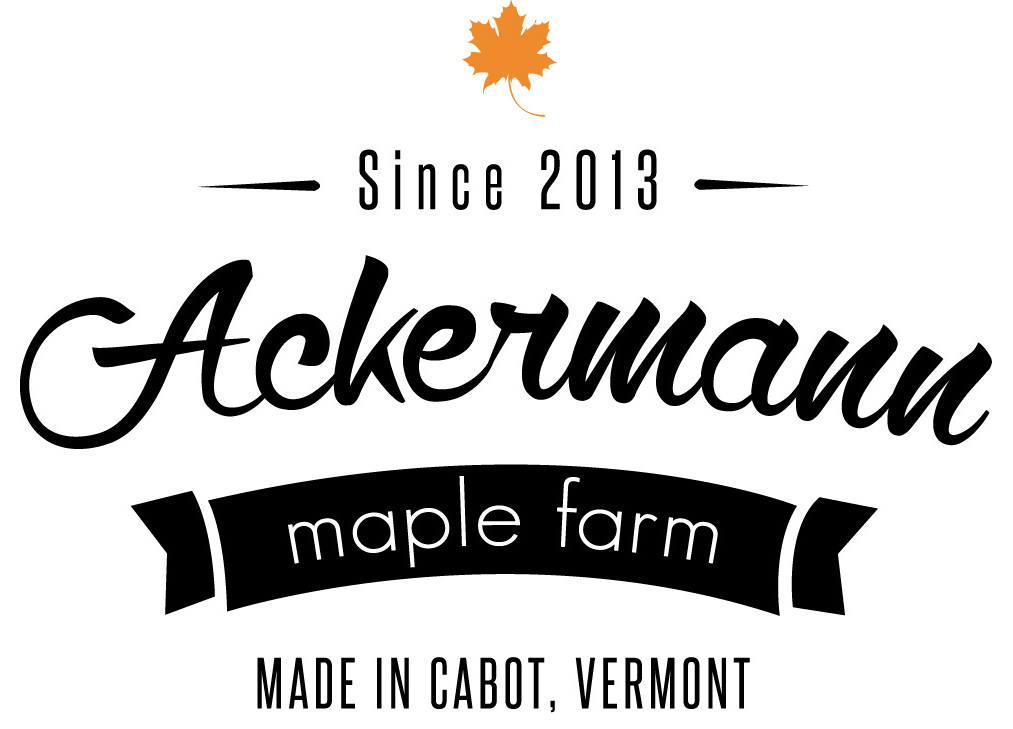 ACKERMANN MAPLE FARM
The sap that flows from more than 3,000 taps is heated using a wood fire, evaporating the water and drawing out the pronounced natural maple flavor for which Vermont is known. The tapping, sap collection, boiling, filtering, bottling, and shipping are all done by owners Ian and Caitlin. Cabot, VT


BAGEL ALLEY
Bagel Alley has been making and selling fresh bagels since 1980. All of our bagel dough is made from scratch (with flour, salt, sugars, malt, and dough conditioner), and bagels are baked fresh every day. Nashua, NH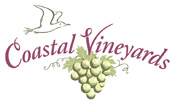 COASTAL VINEYARDS
Fine, Creative Wines
We grow 12 different grape varieties on our eight-acre vineyard, including Chardonnay, Pinot Gris, Pinot Noir Rosé, White Wave, Riesling, Gewurztraminer, Merlot, Cabernet Franc, and others, and make all our varieties in our farm winery. South Dartmouth, MA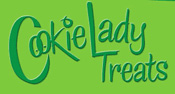 COOKIE LADY TREATS
Baked Especially for You
We specialize in unique flavors of gourmet cookies, with more than 40 varieties, including Blueberries & Cream and Pina Colada. We also offer rich, homemade brownies, homemade marshmallows, s'mores, candy bars, French macaroons, and sticky buns. Gift baskets, dessert platters, shipping, delivery, and catering also available. Maynard, MA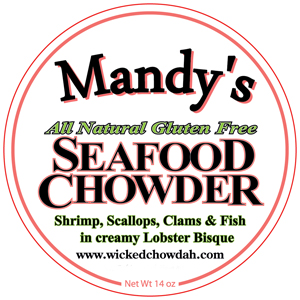 FISHWIVES SPECIALTY FOODS
Handcrafted all-natural, gluten-free seafood chowders and bisques, vegetable and fruit gazpachos, and dips and spreads. We source as much sustainable seafood from from New England as possible, and our gazpachos are made with produce from local farms. Marblehead, MA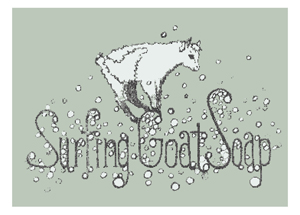 HAMES & AXLE FARM /
SURFING GOAT SOAPS
Goat milk soaps have long been valued for their gentleness and hydration. Nigerian dwarf goat milk is extra-high in fats and protein, making for a luxurious bath experience. We use only natural ingredients — no artificial fragrances and no unnecessary additives. Ashburnham, MA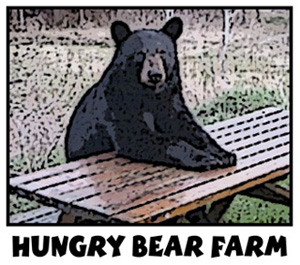 HUNGRY BEAR FARM
We are a small, diversified produce farm, growing more than 50 different types of produce. We are Certified Naturally Grown — all our produce is grown to organic standards (NOP). Wilton, NH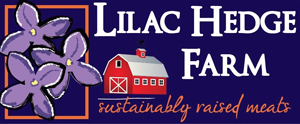 LILAC HEDGE FARM
Lilac Hedge Farm raises beef, pork, lamb, and poultry, using sustainable, natural methods. We use no growth hormones or steroids; all of our animals are raised on pasture. We breed for mothering ability, disease resistance, and hardiness, rather than for the most-rapid weight gain. Berlin, MA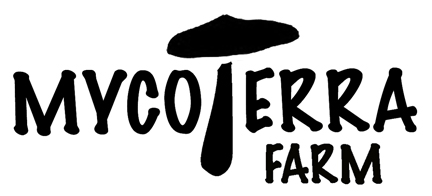 MYCOTERRA FARM
Mycoterra Farm offers a unique array of Massachusetts-grown gourmet and medicinal mushrooms. Our specialty mushroom products include a variety of mushroom growing kits and value-added mushroom products, including our skincare line. Westhampton, MA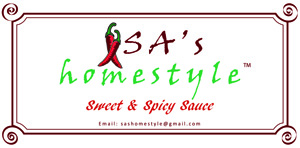 SA'S HOMESTYLE
Sa's Homestyle is the maker of Sa's Sweet and Spicy Sauce. Our magical sauces enhance the taste of anything, and can be used as a dipping/finishing sauce, marinade, BBQ sauce/additive, or cooking ingredient. We offer X-Hot, Hot, Mild, and Mild with organic cider vinegar. These sauces have some warmth, but even our spiciest variety will not set your mouth on fire! Natick, MA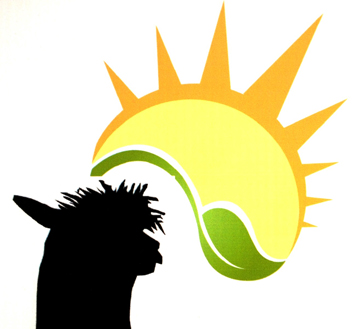 SUNNY KNOLL FARM ALPACAS
Our small family farm offers the finest quality hypoallergenic fiber in the form of yarns, spinning roving, felting fiber, and hand-woven products, as well as top-quality items made with our fiber, including socks, hats, and mittens. Hubbardston, MA


STILL LIFE FARM
Resting on the historical Hardwick Poor Farm (c. 1850), we are reinvigorating tired pasture land into fruitful orchards, and small fruit and vegetable fields. Our fruits include Heirloom apples, sweet cherries, currants, and gooseberries. We believe in wildlife stewardship and conservation, and our conscientious approach assures the highest-quality produce available. Hardwick, MA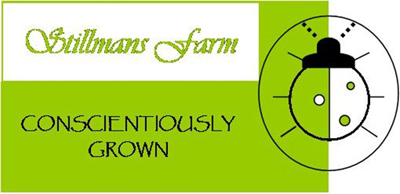 STILLMAN'S AT
THE TURKEY FARM
We are a small, artisan family farm, dedicated to producing conscientiously raised, grass-fed and pastured, chemical-free meats, poultry, and eggs. Raised in the small-farm tradition, using sustainable, local practices, our meats and poultry are better tasting, more nutritious, and raised in a manner that is respectful of both the land and the animals. Hardwick, MA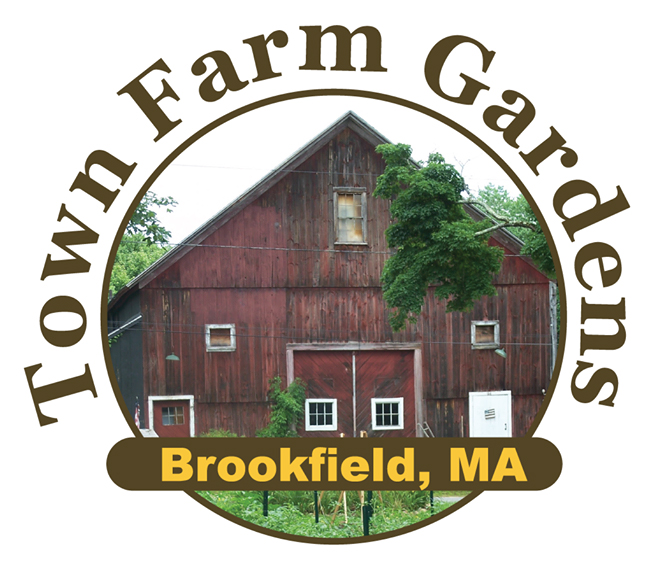 TOWN FARM GARDENS
At our family-owned farm and nursery, we make delicious pickles, jams, relishes, and salsas. We grow as much of our own ingredient fruits and vegetables as we can, sourcing as much of the rest as we can from neighbor farms. No artificial ingredients — ever! Brookfield, MA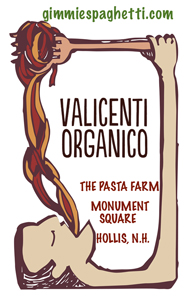 VALICENTI ORGANICO
The farm kitchen of Chef-Owners David and Michelle Valicenti produces farmstead ravioli, fresh pasta, and sauces. The kitchen and greenhouse are surrounded by the fields of Valicenti Farm, from which come the organically grown fruits, vegetables, and herbs that go directly into all their products. Hollis, NH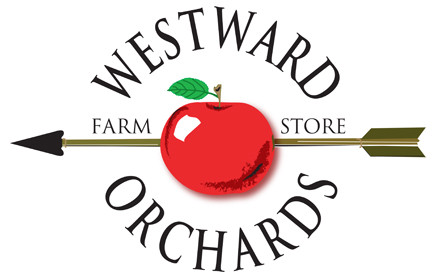 WESTWARD ORCHARDS
Westward Orchards is a 275-acre, fourth-generation family farm that produces the area's best blueberries, peaches, pears, plums, and apples. The farm's on-site store — in a 1900-era dairy barn — is filled with gourmet foods, fresh fruits and vegetables, baked goods, sandwiches, and hearty soups. Harvard, MA

---