Sunday, Sept. 6
10am–1pm
---
SEASONAL VENDORS
APPLEFIELD FARM • BAGEL ALLEY • DRAGONFLY FARMS • FLATS MENTOR FARM • HAPBERLY FARM • HUNGRY BEAR FARM • WESTWARD ORCHARDS • LILAC HEDGE FARM • MAMADOU'S ARTISANAL BAKERY • SAMIRA'S HOMEMADE • STILLMAN'S AT THE TURKEY FARM • TOWN FARM GARDENS • VALICENTI ORGANICO

LEARN MORE ABOUT THE ABFM 2015 VENDORS HERE.
---
HIGHLIGHTED SEASONAL VENDOR
Each week we list the vendors who come to market on alternate weeks or on a "per diem" basis. We also highlight one of our seasonal vendors — many of whom have been part of the ABFM for multiple years — so that you can get to know them better. Information on all our vendors is always available at our website: www.ABFarmersMarket.org/our-vendors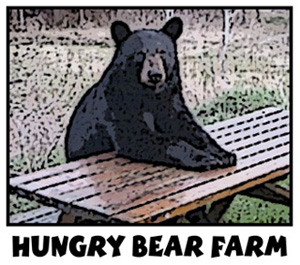 HUNGRY BEAR FARM
We are a small, diversified produce farm located in the Monadnock region of southern New Hampshire that grows more than 50 different types of produce. We are Certified Naturally Grown, which means that all our produce is grown to the organic standards (NOP). Our offerings this season include all sorts and varieties of vegetables, herbs, berries, and mushrooms.
Wilton, NH
603.654.6626
---
REMEMBER THOSE
FARMERS MARKET TATTOOS?

Thanks to everyone who sported an "I ♥ Farmers Markets" tattoo during the last two market Sundays. Many of you let us take a photo of your tattoo, and here's the photocollage result: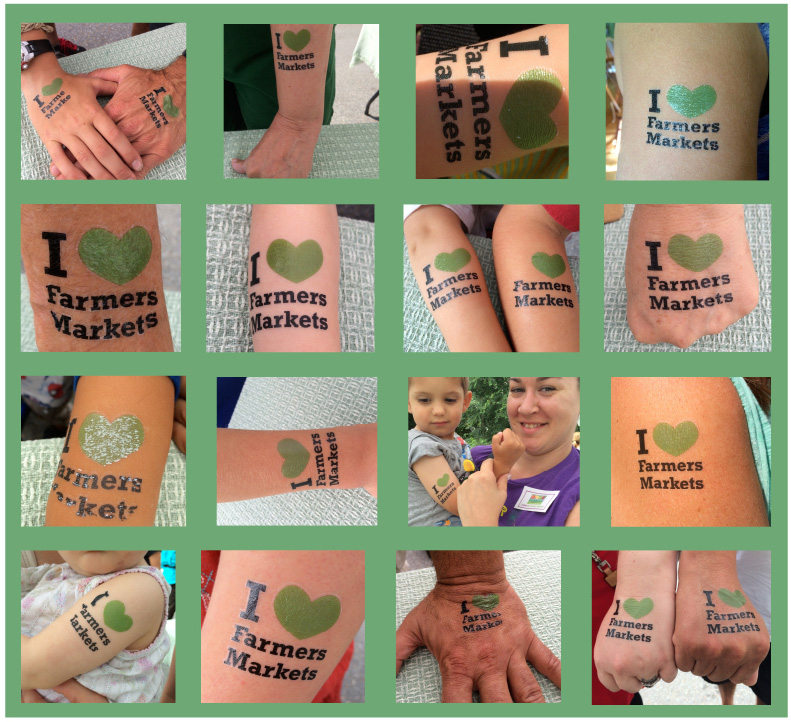 ---
Everyone's Fave: The ABFM Cooking
Demo — Coming Sept. 13!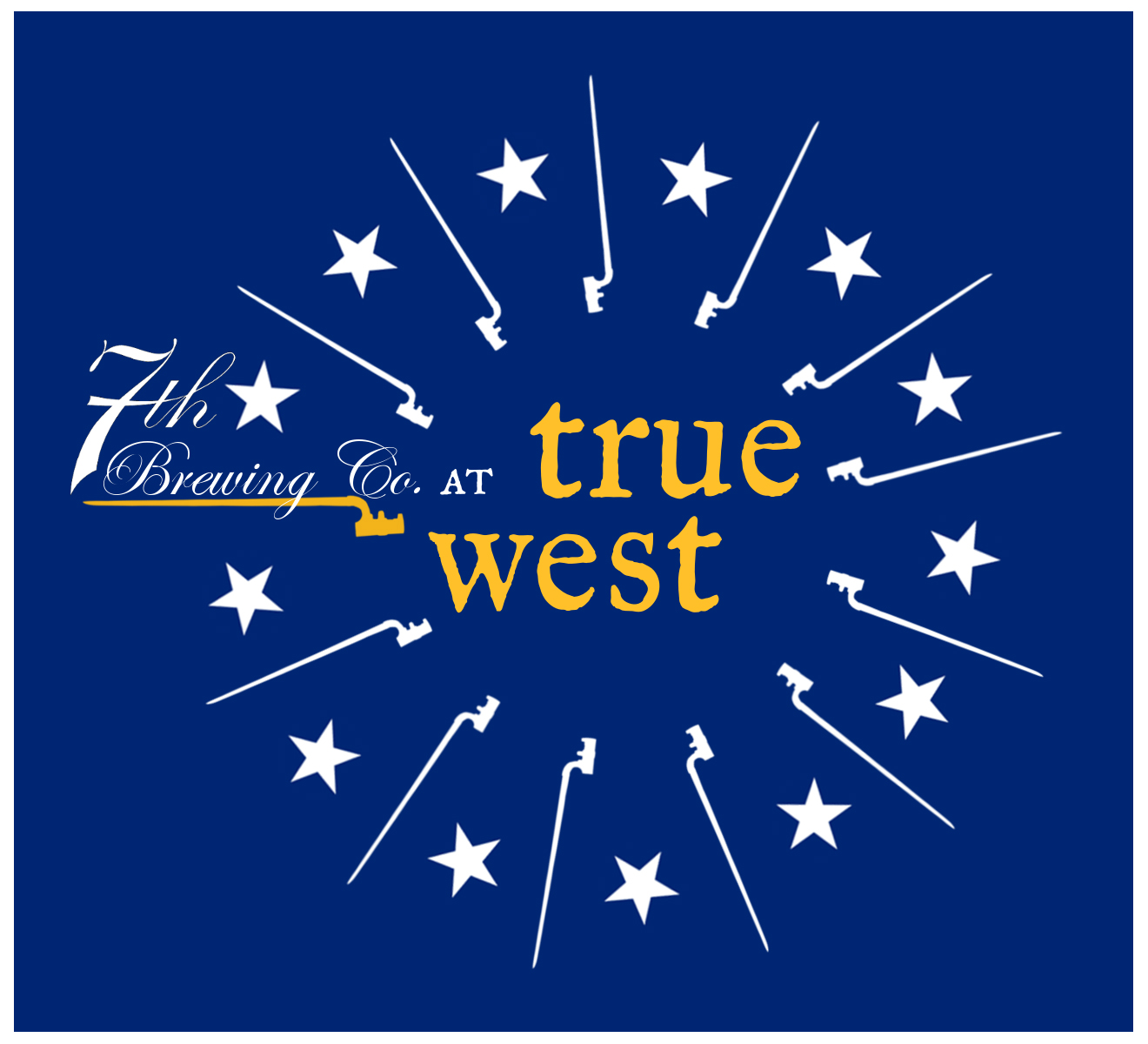 Chef Taylor Miller comes to the ABFM via our 2015 Sponsor, True West VSB, to demonstrate and share delicious, veggie-based dishes that use the best of the farmers market season. The recipes Chef Miller will demo can be replicated in your home kitchen. Find the demo next to the ABFM stall at market . . . or just follow your nose!
---
LOST & FOUND
We've accumulated a small treasury of "Lost" objects this season — things folks have inadvertently left behind, usually at a vendor's stall. If you're missing something (keys, glasses, a coin pouch), come to the ABFM stall, describe your missing item to us, and let's see if we can do the "Found" part of this meme!
---
ALPACA ALERT!
Sunny Knoll Farm will have its adorable alpacas at market today! Bring the kiddos to check out these cuties! See more on Sunny Knoll in the Artisan listing, below.
---
 SUNDAY'S ADDITIONAL VENDORS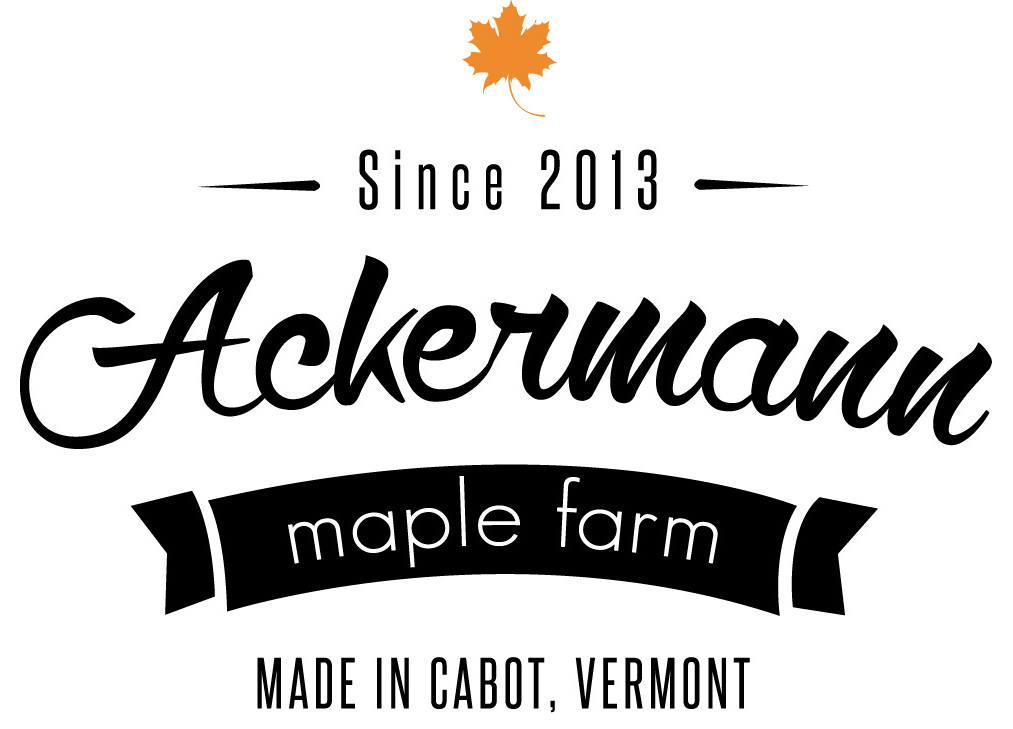 ACKERMANN MAPLE FARM
In early 2013, Ian and Caitlin purchased the 36 acres that would become Ackermann Maple Farm, and constructed their business. The sap that flows from more than 3,000 taps is heated using a wood fire, evaporating the water and drawing out the pronounced natural maple flavor for which Vermont is known. The tapping, sap collection, boiling, filtering, bottling, and shipping are all done by Ian and Caitlin. Cabot, VT



CROOKED ROW FIELDS
Crooked Row Fields is a four-acre parcel between the Sudbury River and Nine Acre Corner on Route 117 in Concord. Elena and Karl's mission is to inspire local and seasonal eating, in and around Concord, by offering exciting varieties of fresh and delicious vegetables. Concord, MA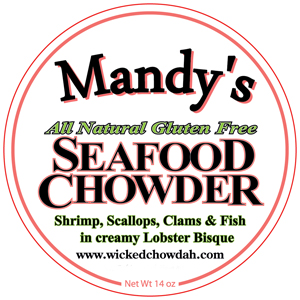 FISHWIVES SPECIALTY FOODS
Not for Wimpy Chowdaheads!
Mandy's offers handcrafted, all-natural, gluten-free seafood chowders and bisques, vegetable and fruit gazpachos, dips, and spreads. She sources as much sustainable seafood from from New England as possible, as well as produce from local farms. Marblehead, MA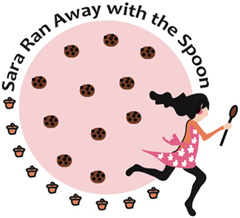 SARA RAN AWAY
WITH THE SPOON
You'll be over the moon . . . baked just for you with sugar, butter, and love!
Sara offers made-to-order baked goods using pure ingredients, quality butter, fresh farm eggs, real vanilla, and delicious chocolate. Specialties include cookies, brownies, bars, and patty cakes (bundt cakes)! Lexington, MA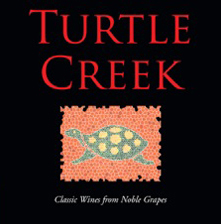 TURTLE CREEK WINERY
Classic Wines from Noble Grapes
Turtle Creek is a boutique winery, located in the shadow of Boston, that produces only 1200 cases of world-class wine each year. Lincoln, MA
---
ARTISAN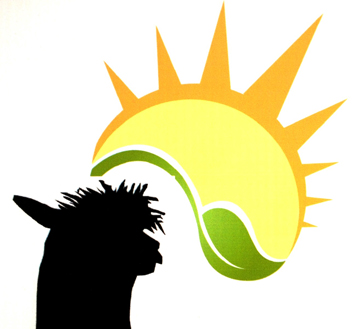 SUNNY KNOLL FARM ALPACAS
Sunny Knoll Farm Alpacas is a small family farm, offering the finest quality hypoallergenic fiber in the form of yarns, spinning roving, felting fiber, and hand-woven products, as well as top-quality items made with our fiber, including socks, hats, and mittens. For spring and fall planting, we offer some of the best organic compost, guaranteed. In our working studio and West Boylston retail location, we offer fiber art classes in spinning, felting, and weaving. Hubbardston, MA
PERFORMER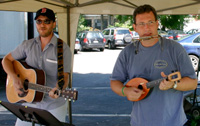 THE FAMILY BAND
The Family Band duo of Chris Whitbeck and Peter Broggi carry you to a simpler time when families gathered on the front porch to make music after dinner. Join us to sing along, dance and maybe play a song or two with us as we help everyone bring a litle more music into their lives. Acton, MA

COMMUNITY TABLE





CROSS TOWN CONNECT
Your Community, Your Transportation, Your Way
CrossTown Connect Transportation Management Association (TMA) is a public–private partnership between regional businesses and the communities of Acton, Boxborough, Concord, Littleton, Maynard, Stow, and Westford. The TMA supports collaboration on reducing traffic congestion and air pollution, while increasing mobility and commuting options. CrossTown Connect works both with communities to address transportation concerns and increase economic development opportunities, and with employers to provide employees with more options for getting to and from work. Maynard, MA