Sunday, July 5
10am–1pm
---
HIGHLIGHTED SPONSOR

Farm Family

We Take a Personal Interest in Protecting What You Value Most
In addition to offering life, business, home, and auto insurance, Farm Family also provides specialized insurance products and services to our clients in the agribusiness and equine community, combining personal, farm, business, property, and liability coverage all under one policy. We have been proud sponsors of local agriculture since the 1950s. We put commitment, integrity, responsiveness, and quality at the heart of everything we do.
239 Littleton Road, Suite 5A, Westford
978.467.1001
Fax: 978.800.4510
Email: don@LudwigInsuranceAgency.com
Hours: Mon–Fri: 8:30am–4:30pm
---
SEASONAL VENDORS
APPLEFIELD FARM • BAGEL ALLEY • DRAGONFLY FARMS • FLATS MENTOR FARM • HAPBERLY FARM • HUNGRY BEAR FARM • LANNI ORCHARDS • LILAC HEDGE FARM • MAMADOU'S ARTISANAL BAKERY • SAMIRA'S HOMEMADE • STILLMAN'S AT THE TURKEY FARM • TOWN FARM GARDENS • VALICENTI ORGANICO
LEARN MORE ABOUT THE ABFM 2015 VENDORS HERE.
SUNDAY'S ADDITIONAL VENDORS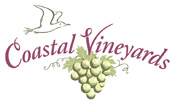 COASTAL VINEYARDS
Fine, Creative Wines
We grow 12 different grape varieties on our eight-acre vineyard, including Chardonnay, Pinot Gris, Pinot Noir Rosé, White Wave, Riesling, Gewurztraminer, Merlot, Cabernet Franc, and others, and make all our varieties in our farm winery. South Dartmouth, MA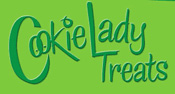 COOKIE LADY TREATS
Baked Especially for You
We specialize in unique flavors of gourmet cookies, with more than 40 varieties, including Blueberries & Cream and Pina Colada. We also offer rich, homemade brownies, homemade marshmallows, s'mores, candy bars, French macaroons, and sticky buns. Gift baskets, dessert platters, shipping, delivery, and catering also available. Maynard, MA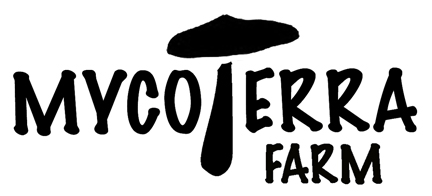 MYCOTERRA FARM
Mycoterra Farm offers a unique array of Massachusetts-grown gourmet and medicinal mushrooms. Our specialty mushroom products include a variety of mushroom growing kits and value-added mushroom products, including our skincare line. Westhampton, MA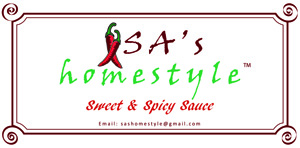 SA'S HOMESTYLE
Sa's Homestyle is the maker of Sa's Sweet and Spicy Sauce. Our magical sauces enhance the taste of anything, and can be used as a dipping/finishing sauce, marinade, BBQ sauce/additive, or cooking ingredient. We offer X-Hot, Hot, Mild, and Mild with organic cider vinegar. These sauces have some warmth, but even our spiciest variety will not set your mouth on fire! Natick, MA 
---
THIS WEEK'S ARTISAN


SHAYNA'S HANDMADE HANDBAGS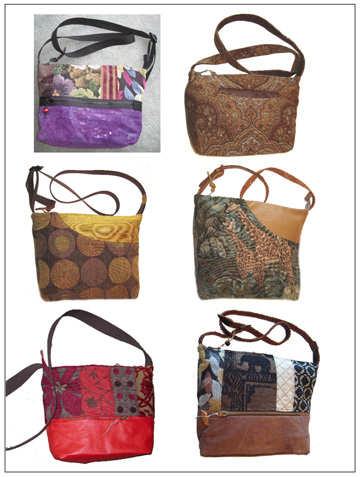 Shayna offers handmade handbags primarily from recycled or repurposed materials, such as upholstery remnants and vintage clothing. These attractive fashion bags are carefully constructed and of high quality. Arlington, MA
UNDER THE PERFORMANCE CANOPY


SOMETHING ELSE
Recent AB Regional High School grads Jackson Rowles and Alex Biehl bring their jazzy sound to our market. Alex is a trained classical guitarist who was recently accepted into several music schools for music performance, in both jazz and classical fields. Drummer Jackson is influenced by the mellow side of rock. During live performances Alex uses a looper pedal to mirror the rhythm guitar track while he solos over it. Acton, MA
www.SomethingElseMA.bandcamp.com
COMMUNITY TABLE


TBD
TBD
---
HAPPY INDEPENDENCE!

With every ABFM purchase, you declare a bit more independence from industrial food — congratulations! And have a great holiday weekend!
---
REPRESENT MASS. AG ON YOUR RIDE!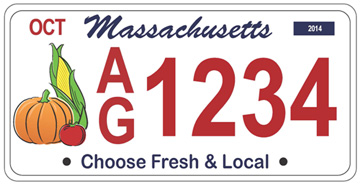 The New Entry Sustainable Farming Project and Mass Farmers Markets are launching a specialty license plate to support new farmers, farmers markets, and a vibrant Massachusetts food economy. Be an early adopter and supporter of the local food system in Massachusetts by signing up for a Choose Fresh & Local license plate.
The funds raised from these plates will support New Entry's work with new and beginning farmers on our incubator farm and beyond, including training and resources as well as continuing to develop a strong statewide network. They will help Mass Farmers Markets continue to support farmers markets in the state. Additionally, having these plates on the road will continue to raise awareness of local agriculture in Massachusetts and help build strong markets for farmers statewide.
For more and to register, go here.
---
CLOSING THE LOOP
Please bring to the ABFM canopy at market any clean containers you've acquired during your ABFM shopping, including green paperboard boxes and paper bags. We'll make them available to our vendors for re-use if appropriate.