Sunday, June 21
10am–1pm

---
HIGHLIGHTED SPONSOR

Pure Solutions

Organic Tick and Mosquito Control

At Pure Solutions, our mission is to utilize innovative, environmentally sustainable products while creating a comfortable outdoor environment for your home or business. Protect family and pets from pest-borne disease with our safe and organic solutions, significantly reducing mosquito and tick populations. Discover treatments to deter deer from your property, limiting the number of ticks, and protecting valuable landscaping investments.
Weston, MA
781.899.7873
Email: info@puresolutions.com
Hours: M–F: 8am–4pm
---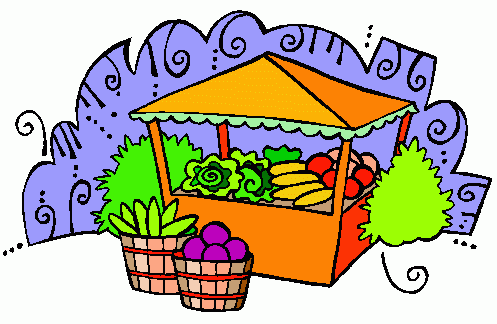 Celebrate DADS and the start of SUMMER
at the ABFM this Sunday!

---
SEASONAL VENDORS
APPLEFIELD FARM • BAGEL ALLEY • DRAGONFLY FARMS • FLATS MENTOR FARM • HAPBERLY FARM • HUNGRY BEAR FARM • LILAC HEDGE FARM • MAMADOU'S ARTISANAL BAKERY • SAMIRA'S HOMEMADE • STILLMAN'S AT THE TURKEY FARM • TOWN FARM GARDENS • VALICENTI ORGANICO
LEARN MORE ABOUT THE ABFM 2015 VENDORS HERE.

SUNDAY'S ADDITIONAL VENDORS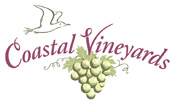 COASTAL VINEYARDS
Fine, Creative Wines
We grow 12 different grape varieties on our eight-acre vineyard, including Chardonnay, Pinot Gris, Pinot Noir Rosé, White Wave, Riesling, Gewurztraminer, Merlot, Cabernet Franc, and others, and make all our varieties in our farm winery. South Dartmouth, MA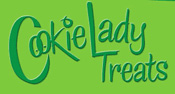 COOKIE LADY TREATS
Baked Especially for You
We specialize in unique flavors of gourmet cookies, with more than 40 varieties, including Blueberries & Cream and Pina Colada. We also offer rich, homemade brownies, homemade marshmallows, s'mores, candy bars, French macaroons, and sticky buns. Gift baskets, dessert platters, shipping, delivery, and catering also available. Maynard, MA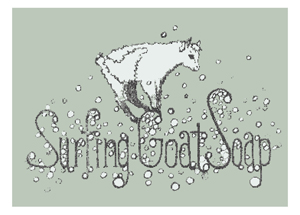 HAMES & AXLE FARM
Goat milk soaps have long been valued for their gentleness and hydration. Nigerian dwarf goat milk is extra-high in fats and protein, making for a luxurious bath experience. We use only natural ingredients in our Surfing Goat Soaps — no artificial fragrances or unnecessary additives. Ashburnham, MA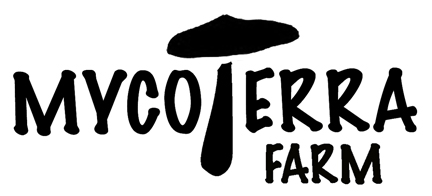 MYCOTERRA FARM
Mycoterra Farm offers a unique array of Massachusetts-grown gourmet and medicinal mushrooms. Our specialty mushroom products include a variety of mushroom growing kits and value-added mushroom products, including our skincare line. Westhampton, MA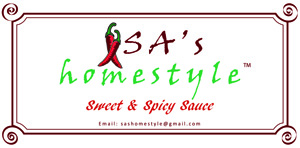 SA'S HOMESTYLE
Sa's Homestyle is the maker of Sa's Sweet and Spicy Sauce. Our magical sauces enhance the taste of anything, and can be used as a dipping/finishing sauce, marinade, BBQ sauce/additive, or cooking ingredient. We offer X-Hot, Hot, Mild, and Mild with organic cider vinegar. These sauces have some warmth, but even our spiciest variety will not set your mouth on fire! Natick, MA 
---
THIS WEEK'S ARTISAN

NCP UNLIMITED
Silver & glass jewelry by Nancy Paredes
Nancy, who works in sterling silver, PMC (Precious Metal Clay), copper, and glass, features her extensive jewelry collection at ABFM. Much of her work is inspired by the wide array of color in both natural stones and fused glass. She offers one-of-a-kind rings and pendants, and accepts custom orders. Her work and teaching schedule can be viewed at her website. Chelmsford, MA
UNDER THE PERFORMANCE CANOPY

WALTER RODRIGUEZ &
THE NIGHT OWLS
Walter and the Night Owls is a Somerville-based, alternative-folk music quartet that has been making waves in the independent Boston music scene. Combining acoustic guitar, violin, and cello with soft vocal harmonies, they have created a sound all their own while echoing inspiration from songwriters like Josh Rouse, The Weepies, and Hey Rosetta. Their music has been featured in commercials and films, and licensed for use on MTV2 network specials. Their debut album, "Living in All Directions," is now available. Somerville, MA
COMMUNITY TABLE



TBD
TBD
---

SEN. ELDRIDGE OPENS THE ABFM 2015 SEASON
Each year since the first (n 2009), State Senator Jamie Eldridge has opened the first market day of the ABFM season with a few remarks, followed by the first opening bell. This year was no exception — except that in using our new megaphone (bought primarily for the kind of emergency in which we'd need to clear Pearl Street quickly), we "oopsed" and set off the exceedingly loud and alarming siren sound for a few tense seconds. The upside was that it really got people's attention! The photo above was taken shortly afterward, when we'd all regained our composure. From left to right with Senator Eldridge, those folks behind the curtain (and a bit in front) who help make the ABFM happen: ABFM Leadership Board members Kennett Coleman, Jennifer Campbell, Debra Simes, and Missy LoPorto, and Senator Eldridge. Thank you, Senator!
---
REPRESENT MASSACHUSETTS AGRICULTURE ON YOUR RIDE!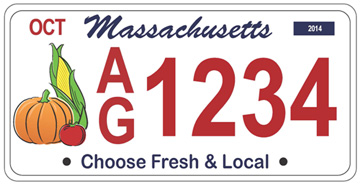 The New Entry Sustainable Farming Project and Mass Farmers Markets are launching a specialty license plate to support new farmers, farmers markets, and a vibrant Massachusetts food economy. Be an early adopter and supporter of the local food system in Massachusetts by signing up for a Choose Fresh & Local license plate.
The funds raised from these plates will support New Entry's work with new and beginning farmers on our incubator farm and beyond, including training and resources as well as continuing to develop a strong statewide network. They will help Mass Farmers Markets continue to support farmers markets in the state. Additionally, having these plates on the road will continue to raise awareness of local agriculture in Massachusetts and help build strong markets for farmers statewide.
For more and to register, go here.
---
VOLUNTEERS: Your Market Is Calling You
Thank you to the volunteers who have stepped up to help with set-up and breakdown of the marekt this season. We do still need a few more people for a couple of August dates and lots more beginning in September. The work is physical and fun; you can volunteer for one shift or the other (or both): set-up is 8:30am–10am; breakdown is 12:45–2pm. Learn how market day actually works, and earn our undying gratitude! Please contact Missy, our Volunteer Coordinator, at volunteers@ABFarmersMarket.org.
---
CLOSING THE LOOP
Please bring to the ABFM canopy at market any clean containers you've acquired during your ABFM shopping, including green paperboard boxes and paper bags. We'll make them available to our vendors for re-use if appropriate.