Sunday, Oct. 19
10am–1pm
---
THE END IS NIGH!
Next Sunday (October 26) is the last market day for the 2014 season. Stock up! What will you need in the coming weeks? Remember that holiday gatherings and gift giving will be here soon! 
Autumn ➛ Holidays ➛ Gifts ➛ ABFM Swag!
ABFM Totes, Aprons, T-shirts & Gift Certificates 
Visit the ABFM stall at market and have a look (and feel): the ABFM 2014 tote, made from organic cotton; our incredibly soft, organic ABFM T-shirts; and our ABFM kitchen/task aprons, made with recycled cotton. They all make great gifts, as do our ABFM Gift Certificates, available in any amount. 
---
ABFM on Facebook

You love to come to market. You get the ABFM eblast. You rock your ABFM market bag, apron, and/or T-shirt. You brag about the ABFM to your friends. So what's missing? FB! "Like" the ABFM Facebook page, and find content you won't see anywhere else! Check us out here.  
---
SEASONAL VENDORS
APPLEFIELD FARM • BAGEL ALLEY • DRAGONFLY FARMS • FLATS MENTOR FARM • HUNGRY BEAR FARM • LILAC HEDGE FARM • MAMDOU'S ARTISANAL BAKERY • MONADNOCK BERRIES/HILL ORCHARDS • SAMIRA'S HOMEMADE • STILLMAN'S AT THE TURKEY FARM • STOW GREENHOUSES • VALICENTI ORGANICO
Learn more about the ABFM 2014 Vendors here. Please note that Stow Greenhouses will not be at market for the balance of the season.
SUNDAY'S ADDITIONAL VENDORS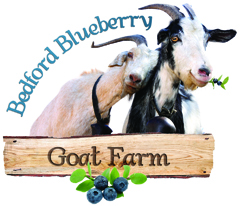 BEDFORD BLUEBERRY GOAT FARM
Fresh, Local Goat Products
Our micro-dairy produces small-batch, pasteurized goat milk, fresh goat cheese, goat milk lotion, and Simply Sarah's Soap. We take pride in offering fresh, great-tasting, high-quality products from our Saanen goats to local communities. Bedford, MA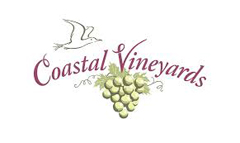 COASTAL VINEYARDS
Fine, Creative Wines
We grow 12 different grape varieties on our eight-acre vineyard, producing white and red wines, and both dry and sweeter wines. All of our varieties — Chardonnay, Pinot Gris, Pinot Noir Rosé, White Wave, Riesling, Merlot, Cabernet Franc, and others — are made in our farm winery. Dartmouth, MA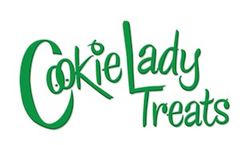 COOKIE LADY TREATS
Baked Especially for You
We specialize in unique flavors of gourmet cookies, with more than 40 varieties, including Blueberries & Cream and Pina Colada. We also offer rich, homemade brownies, homemade marshmallows, s'mores, candy bars, French macaroons, and sticky buns. Gift baskets, dessert platters, shipping, delivery, and catering also available. Maynard, MA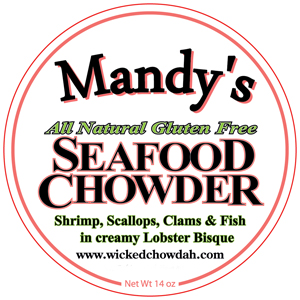 FISHWIVES SPECIALTY FOODS
Not for Wimpy Chowdaheads!
Mandy's offers handcrafted, all-natural, gluten-free seafood chowders and bisques, vegetable and fruit gazpachos, and dips and spreads. She sources as much sustainable seafood from from New England as possible, as well as produce from local farms. Marblehead, MA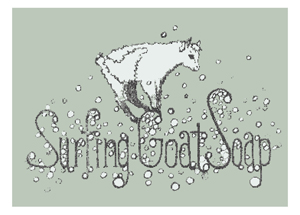 HAMES AXLE FARM
Valued for its gentleness and hydration, Nigerian dwarf goat milk soap is extra-high in fats and protein, making for a luxurious bath experience. We use only natural ingredients — no artificial fragrances and no unnecessary additives. Ashburnham, MA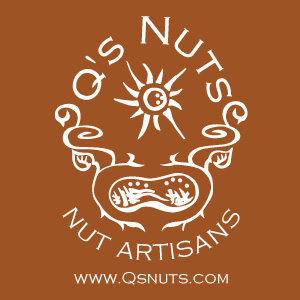 Q'S NUTS
This family-owned and -operated nut company "small batch" roasts 20 flavors in several varieties of nuts. They roast using only unprocessed, quality ingredients in their flavors, and all products are gluten-, soy-, and dairy-free, as well as vegan. Somerville, MA
---
THIS WEEK'S ARTISAN
NCP ART
Silver and Glass Jewelry by Nancy C. Paredes
Nancy, who works in sterling silver, PMC (Precious Metal Clay), copper, and glass, features her extensive jewelry collection at ABFM. Much of her work is inspired by the wide array of color in both natural stones and fused glass. She offers one-of-a-kind rings and pendants, and accepts custom orders. Her work and teaching schedule can be viewed at her website. Chelmsford, MA
UNDER THE PERFORMANCE CANOPY
BOB LEGER

In his youth, Bob spent time "on the road," playing bass with several bands. He even passed on an invitation to live and perform in Nashville. Locally, he performs in Eastern MA clubs and pubs, and hosts a monthly open mic. Bob enjoys and performs a wide range of music, mixing it up to  keep every one entertained. Billerica, MA
THE COMMUNITY TABLE

THE VIRGINIA THURSTON HEALING GARDEN
A healing environment for those affected by cancer
The Healing Garden is dedicated to providing education, therapeutic services, and a healing environment to people affected by cancer. Our mission extends to the individual client and the family. We offer mind-body medicine, education about choices that contribute to health, methods for managing stress and improving quality of life, and ways to regain control, both during and after treatment. Harvard, MA