Sunday, Oct. 5
10am–1pm
---
HIGHLIGHTED PARTNER

NEW HABITAT PARTNERS LLC
New Habitat Partners LLC plans, develops, and manages high-quality, uplifting, and environmentally sensitive places with the goal of making a positive contribution to the local economy and surrounding community. Our current project is located at 543-525 Mass. Ave in West Acton Village.
537 Massachusetts Avenue #202, West Acton
617.765.4493
Email: Mathias@NewHabitatPartners.com
---
The End Is Nigh!
October 26 is the last market day for the 2014 season (sniff). For those of you who didn't immediately run to the calendar or do the math, that means there are four markets left. Four weeks to stock up, visit your favorite vendors, try that thing you've been meaning to try (ahem: kohlrabi?), and think about coming holiday gatherings and gift giving . . . a perfect segue to: 
Autumn ➛ Holidays ➛ Gifts ➛ ABFM Swag!
ABFM Totes, Aprons, T-shirts & Gift Certificates 
Visit the ABFM stall at market and have a look (and feel): the ABFM 2014 tote, made from organic cotton; our incredibly soft, organic ABFM T-shirts; and our ABFM kitchen/task aprons, made with recycled cotton. They all make great gifts, as do our ABFM Gift Certificates, available in any amount. 
---
ABFM on Facebook

You love to come to market. You get the ABFM eblast. You rock your ABFM market bag, apron, and/or T-shirt. You brag about the ABFM to your friends. So what's missing? FB! "Like" the ABFM Facebook page, and find content you won't see anywhere else! Check us out here.  
---
SEASONAL VENDORS
APPLEFIELD FARM • BAGEL ALLEY • DRAGONFLY FARMS • FLATS MENTOR FARM • HUNGRY BEAR FARM • LILAC HEDGE FARM • MAMDOU'S ARTISANAL BAKERY • MONADNOCK BERRIES/HILL ORCHARDS • SAMIRA'S HOMEMADE • STILLMAN'S AT THE TURKEY FARM • STOW GREENHOUSES • VALICENTI ORGANICO
Learn more about the ABFM 2014 Vendors here.
SUNDAY'S ADDITIONAL VENDORS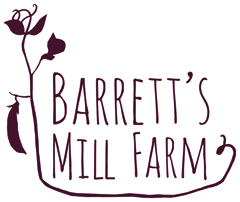 BARRETT'S MILL FARM
Fine, Creative Wines
Barrett's Mill Farm is a diversified vegetable farm located on 14 acres of the McGrath Farmstead in Concord. In Barrett's Mill Farm's first season in 2014, we are growing approximately 50 types of vegetables using organic methods (we will begin the certification process in 2015). Concord, MA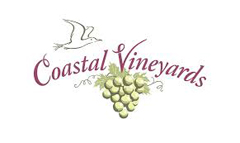 COASTAL VINEYARDS
Fine, Creative Wines
We grow 12 different grape varieties on our eight-acre vineyard, producing white and red wines, and both dry and sweeter wines. All of our varieties — Chardonnay, Pinot Gris, Pinot Noir Rosé, White Wave, Riesling, Merlot, Cabernet Franc, and others — are made in our farm winery. Dartmouth, MA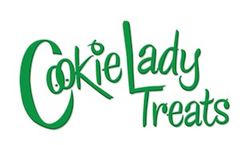 COOKIE LADY TREATS
Baked Especially for You
We specialize in unique flavors of gourmet cookies, with more than 40 varieties, including Blueberries & Cream and Pina Colada. We also offer rich, homemade brownies, homemade marshmallows, s'mores, candy bars, French macaroons, and sticky buns. Gift baskets, dessert platters, shipping, delivery, and catering also available. Maynard, MA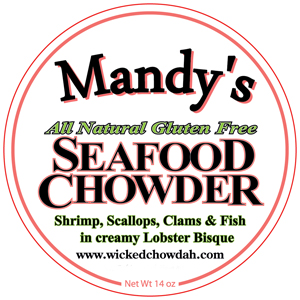 FISHWIVES SPECIALTY FOODS
Not for Wimpy Chowdaheads!
Mandy's offers handcrafted, all-natural, gluten-free seafood chowders and bisques, vegetable and fruit gazpachos, and dips and spreads. She sources as much sustainable seafood from from New England as possible, as well as produce from local farms. Marblehead, MA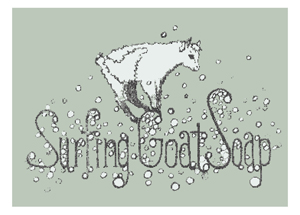 HAMES AXLE FARM
Valued for its gentleness and hydration, Nigerian dwarf goat milk soap is extra-high in fats and protein, making for a luxurious bath experience. We use only natural ingredients — no artificial fragrances and no unnecessary additives. Ashburnham, MA


HANCOCK DAIRY FARM
This small family dairy milks Ayrshire cows, who live in a free-stall barn and have access to pasture year-round, and brings its farmstead cheeses to market. Barre, MA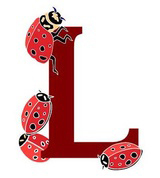 LADYBUG FARM PRODUCE
Ladybug produces organic vegetables, small fruits, herbs, flowers, hay, and eggs, and offers CSA shares. It also operates a café and farm store at the farm site. The store carries Ladybug's own products, as well as those of nearby farms; the café features coffees and teas, fresh-baked breads, muffins, and cookies.  Hubbardston, MA
---
THIS WEEK'S ARTISAN
KITTREDGE CANDLES
Kittredge Candles offers 100% pure soy candles, including jars, tins, tarts, and tea lights, as well as votives, novelty candles, soaps, all natural goat's milk lotions, and gift sets. Everything we sell is handmade in our kitchen and available in more than 150 fragrances. The proceeds from the sale of all of our cat candles and soaps are donated to our local cat shelter and we encourage recycling by giving a refund for the return of any of our candle jars. Andover, MA
www.etsy.com/shop/kittredgecandles
UNDER THE PERFORMANCE CANOPY
OCTOBER'S DREAM

October's Dream performs at numerous open mikes, as the featured act and as regular signed up performers, and have performed at the New England Folk Festival. They accompany their singing with several acoustic instruments including guitar, mandolin, stand-up bass, harmonica, auto-harp, and recorder. and as regular signed up perfomers. Boxborough, MA
COMMUNITY TABLE

ACTON-BOXBOROUGH CULTURAL COUNCIL
Promoting and sustaining all art forms for the enrichment of our communities
The ABCC is a town council funded by the Massachusetts Cultural Council with funds from the Legislature, the National Endowment for the Arts, and Acton and Boxborough. We promote excellence, access, education, and diversity in the arts, humanities, and interpretive sciences through grant programs, partnerships, and services for nonprofit cultural organizations, schools, communities, and artists. We're accepting grant applications for 2015 (which must be postmarked by 10.15.14); find guidelines and applications at town libraries and our website. Acton and Boxborough, MA