Sunday, Sept. 21
10am–1pm
---
ALPACAS ON PEARL STREET!

At market this week, meet those adorable alpacas from Sunny Knoll Farm Alpacas, a small family farm in Hubbardston, MA. For more on Sunny Knoll Farm, see the Artisan listing, below.
---
THANK YOU TO OUR VOLUNTEERS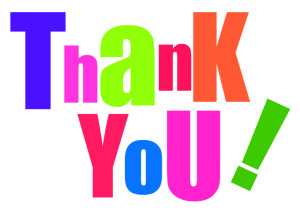 We are SO grateful for the efforts of all the ABFM volunteers. Big thanks go out to:
• our set-up and breakdown volunteers, primarily ABRHS students (Kurt, Nima, Jessi, Sarah, Sabrina (and friend P.), Issy, Juna, Shiva, Julia, Nina, Sophia, Corinne, Olivia, Alissa, Amrit, Michael, Joy, Eleyna, and Kevin), but also, some grownups (Greg, Justin, David, Tom, Lori, Judy, and Missy)
• our Market Manager volunteers, whom you'll see helping at the ABFM stall at market (Debby Andell, Kristi Twichell, Anne Sterling, Jean Lane, Dee Fleming, Kara Bayer, Kim Kuhn, Eleanor Chenevert, Tanaz Hashemi, Sandra Mika, and Missy LoPorto)
• volunteers who do other critical tasks, such as Jude Aronstein, who puts out and takes in our ABFM sandwich signs each week (with a little help from David Gerratt), Volunteer Coordinator Missy LoPorto, Performer Coordinator David Gerratt, Artisan Coordinator Dia Chigas, Kids' Activity Coordinator Kennett Coleman, Vendor Coordinator Amanda Jellen Dumont, ABFM Coordinator Jennifer Campbell, and Communications Coordinator and Community Table Coordinator Debra Simes.
You all rock! (Apologies to anyone we missed!)
---
PAY NO ATTENTION TO ALL THAT EMERGENCY HUBBUB!


Well, actually, you may find it interesting. On Sunday, the Acton Fire Department, Police Department, and Town staff, in partnership with the MBTA, will be conducting a disaster drill on commuter rail property between Arlington and Central Streets from 7am to noon. This will not directly affect the ABFM, but the area (esp. where the tracks cross Mass. Ave. and Arlington St.) will be busier and noisier than usual. (Great day to bike to market!) We're told we'll see a little Hollywood (dramatic "injury" makeup on people who have volunteered to be "injured commuters"), and hear a fair amount of train engine noise and other loud-ish sounds from the track area, as well as random radio chatter. The public is invited to view the event, but not to enter any restricted areas. This will be a drill, folks, just a drill!
---
And Now for a Laugh . . .
27 Reasons to Hate Farmers Markets

(Do not be alarmed; it's satire.)
---
SEASONAL VENDORS
APPLEFIELD FARM • BAGEL ALLEY • DRAGONFLY FARMS • FLATS MENTOR FARM • HUNGRY BEAR FARM • LILAC HEDGE FARM • MAMDOU'S ARTISANAL BAKERY • MONADNOCK BERRIES/HILL ORCHARDS • SAMIRA'S HOMEMADE • STILLMAN'S AT THE TURKEY FARM • STOW GREENHOUSES • VALICENTI ORGANICO
Learn more about the ABFM 2014 Vendors here.
SUNDAY'S ADDITIONAL VENDORS

CARLISLE HONEY
NEW ENGLAND BEEKEEPING
Carlisle Honey offers natural, raw honey and comb honey from New England's spring blossoms and summer wild flowers. Carlisle and Tyngsborough, MA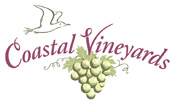 COASTAL VINEYARDS
Fine, Creative Wines
We grow 12 different grape varieties on our eight-acre vineyard, producing white and red wines, and both dry and sweeter wines. All of our varieties — Chardonnay, Pinot Gris, Pinot Noir Rosé, White Wave, Riesling, Merlot, Cabernet Franc, and others — are made in our farm winery. Dartmouth, MA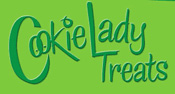 COOKIE LADY TREATS
Baked Especially for You
We specialize in unique flavors of gourmet cookies, with more than 40 varieties, including Blueberries & Cream and Pina Colada. We also offer rich, homemade brownies, homemade marshmallows, s'mores, candy bars, French macaroons, and sticky buns. Gift baskets, dessert platters, shipping, delivery, and catering also available. Maynard, MA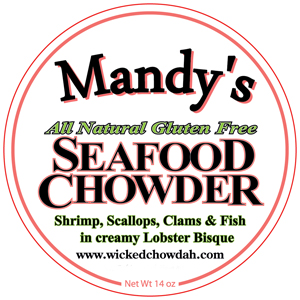 FISHWIVES SPECIALTY FOODS
Not for Wimpy Chowdaheads!
Mandy's offers handcrafted, all-natural, gluten-free seafood chowders and bisques, vegetable and fruit gazpachos, and dips and spreads. She sources as much sustainable seafood from from New England as possible, as well as produce from local farms. Marblehead, MA


HANCOCK DAIRY FARM
This small family dairy milks Ayrshire cows, who live in a free-stall barn and have access to pasture year-round, and brings its farmstead cheeses to market. Barre, MA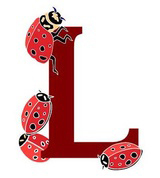 LADYBUG FARM PRODUCE
Ladybug produces organic vegetables, small fruits, herbs, flowers, hay, and eggs, and offers CSA shares. It also operates a café and farm store at the farm site. The store carries Ladybug's own products, as well as those of nearby farms; the café features coffees and teas, fresh-baked breads, muffins, and cookies.  Hubbardston, MA
---
THIS WEEK'S ARTISANS



SUNNY KNOLL FARM ALPACAS
Sunny Knoll Farm Alpacas is a small family farm offering the finest quality hypoallergenic fiber in the form of yarns, spinning roving, felting fiber, and hand-woven products, as well as top-quality items made with our fiber, including socks, hats, and mittens. For spring and fall planting, we offer some of the best organic compost, guaranteed. In our working studio and West Boylston retail location, we offer fiber art classes in spinning, felting, and weaving. Hubbardston, MA
NCP ART
Silver and glass jewelry by Nancy C. Paredes
Nancy, who works in sterling silver, PMC (Precious Metal Clay), copper, and glass, features her extensive jewelry collection at ABFM. Much of her work is inspired by the wide array of color in both natural stones and fused glass. She offers one-of-a-kind rings and pendants, and accepts custom orders. Her work and teaching schedule can be viewed at her website. Chelmsford, MA
UNDER THE PERFORMANCE CANOPY

CAMERON SUTPHIN
Cameron Sutphin is a solo acoustic artist, currently performing around New England to support his debut CD, "My Guitar and Me." Cameron presents a mix of original music, as well as covers of classic country, folk, and rock songs. Acton, MA
COMMUNITY TABLE
A-B YOUTH IN PHILANTHROPY
AB Youth In Philanthropy raise money to fund grants that support local programs and projects with community organizations. Students are involved in all aspects of the process, from soliciting proposals from organizations, reviewing and evaluating the impact of the project, and allocating resources accordingly. AB YIP exposes students to all aspects of philanthropy and makes them keenly aware of current community needs.