Sunday, Sept. 14
10am–1pm
---
 HIGHLIGHTED SPONSOR OF THE WEEK

REVOLUTION COMMUNITY YOGA

Yoga for Everyone!
Revolution Community Yoga is about community, inspiration, and transformation. Our goal is to offer yoga classes that are accessible to all levels of practitioners. No matter your age, body type, gender, level of fitness, or flexibility . . . there's a place for you at RCY!

537 Massachusetts Avenue, Acton
978.274.5596
Email: info@YogaActon.com
---
SNAP at the ABFM
The ABFM is very happy to accept SNAP benefits for purchase of all eligible items at market. If you know someone who uses SNAP, please let her/him know that we welcome SNAP use, and will "match" up to the first $10 a user spends at market — increasing the purchasing power of people and families to secure whole, fresh foods. Come to the ABFM stall at market to learn more about SNAP at the ABFM, and/or read more at our website. 
---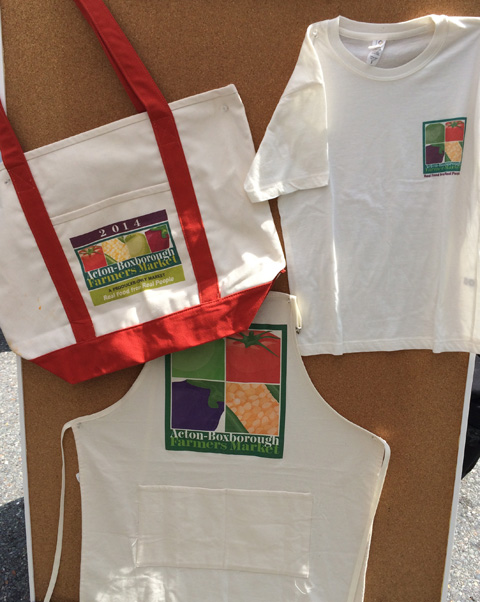 Support the ABFM:
Our Totes, Bags, Aprons, and Gift Certificates Make Great Gifts
Have you tried the ABFM 2014 tote, made from organic cotton, as are our ABFM T-shirts? Also check out our ABFM kitchen/task aprons, made with recycled cotton, any market day at the ABFM stall. They make great gifts, as do our ABFM Gift Certificates, available in any amount. 
---
SEASONAL VENDORS
APPLEFIELD FARM • BAGEL ALLEY • DRAGONFLY FARMS • FLATS MENTOR FARM • HUNGRY BEAR FARM • LILAC HEDGE FARM • MAMDOU'S ARTISANAL BAKERY • MONADNOCK BERRIES/HILL ORCHARDS • SAMIRA'S HOMEMADE • STILLMAN'S AT THE TURKEY FARM • STOW GREENHOUSES • VALICENTI ORGANICO
Learn more about the ABFM 2014 Vendors here. 
SUNDAY'S ADDITIONAL VENDORS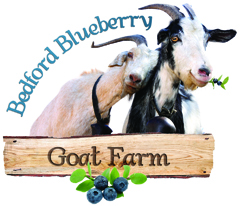 BEDFORD BLUEBERRY GOAT FARM
Fresh, Local Goat Products
Our micro-dairy produces small-batch, pasteurized goat milk, fresh goat cheese, goat milk lotion, and Simply Sarah's Soap. We take pride in offering fresh, great-tasting, high-quality products from our Saanen goats to local communities. Bedford, MA

CROOKED ROW FIELDS
Crooked Row Fields is a four-acre parcel between the Sudbury River and Nine Acre Corner on Route 117 in Concord. Elena and Karl's mission is to inspire local and seasonal eating, in and around Concord, by offering exciting varieties of fresh and delicious vegetables. Concord, MA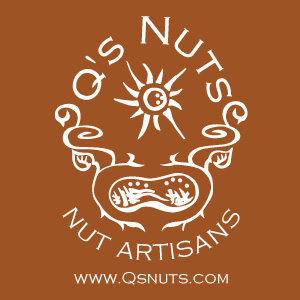 Q'S NUTS
We are a family-owned and -operated nut company that "small batch" roasts 20 flavors in several varieties of nuts. We roast using only unprocessed, quality ingredients in our flavors, and our products are gluten-, soy-, and dairy-free, as well as vegan. Somerville, MA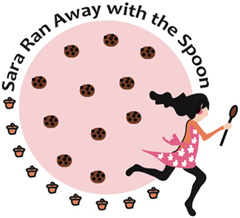 SARA RAN AWAY WITH THE SPOON
You'll be over the moon . . . baked just for you with sugar, butter, and love!
Sara offers made-to-order baked goods using pure ingredients: quality butter, farm-fresh eggs, real vanilla, and declicious chocolate. Specialties include cookies, brownies, bars, and patty (bundt) cakes! Lexington, MA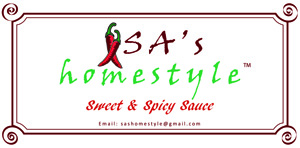 SA'S HOMESTYLE
Sa's Homestyle is the maker of Sa's Sweet and Spicy Sauce. Our magical sauces enhance the taste of anything, and can be used as a dipping/finishing sauce, marinade, BBQ sauce/additive, or cooking ingredient. We offer the following varieties: X-Hot, Hot, Mild, and Mild with organic cider vinegar. These sauces have some warmth, but even our spiciest variety will not set your mouth on fire! Natick, MA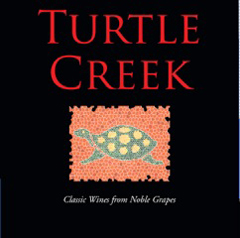 TURTLE CREEK WINERY
Classic Wines from Noble Grapes
Turtle Creek is a boutique winery, located in the shadow of Boston, that produces only 1200 cases of world-class wine each year. Lincoln, MA

---
THIS WEEK'S ARTISAN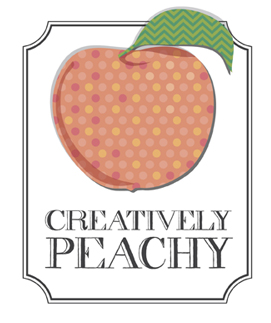 CREATIVELY PEACHY BANNERS
Custom, handmade, keepsake fabric banners
Whether you are celebrating a holiday or decorating a space in your home, these banners add a simple pop of color and celebration to any room, year after year! Order custom, or chose from items in stock. Perfect for holidays (Merry Christmas, Be Mine), birthdays (Happy Birthday Jane), kids'/nursery rooms (name, or decorative pennant style), or gifts (Go Sox). The possibilities are endless! Information, photos, and order details on website. Bedford, MA
UNDER THE PERFORMANCE CANOPY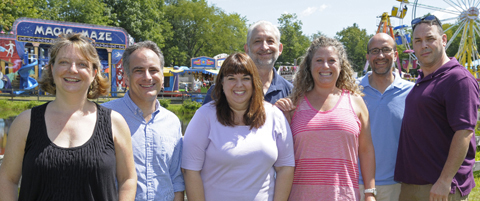 WORKING FOR SCALE
Working For Scale is a seven-person, mixed voices, a cappella group based in Acton. Their music choice is eclectic — everything from pop songs to dance tunes, to reggae, and gospel. They perform in a variety of venues, including street festivals, private parties, fundraisers and to sold-out crowds at The Local Table and the Acton Jazz Café. Acton, MA
COMMUNITY TABLE

LEAGUE OF WOMEN VOTERS — Acton Area
The League of Women Voters — Acton Area (LWV-AA) is a non-partisan, grassroots organization that supports and opposes issues, but not candidates or political parties. We educate citizens by sponsoring candidate debates and public issue forums; conducting in-depth studies; and observing local town meetings, boards, and councils. The LWV encourages informed active participation of citizens in local, county, state, and national governments, and registers eligible voters. Acton, MA
https://sites.google.com/site/LeagueofWomenVotersActonArea 
---
CLOSING THE LOOP
Please bring to the ABFM canopy at market any clean containers you've acquired during your ABFM shopping, including green paperboard boxes and paper bags. We'll make them available to our vendors for re-use when appropriate.