Sunday, Aug. 10
10am–1pm
---
National Farmers Market Week: Why?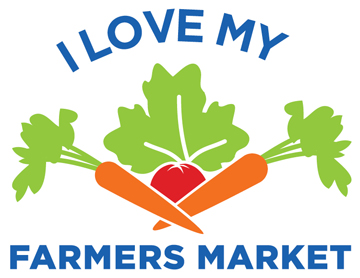 It ends soon, but we're still celebrating! We ran across this great piece by food writer Mark Bittman. In it, he explains why FMs are important, saying, "Farmers' markets offer food of superior quality, help support smaller-scale farmers in an environment that's more and more difficult for anyone not doing industrial-scale agriculture, and increase the amount of local food available to shoppers. All of this despite still-inadequate recognition and lack of government support." We couldn't have said it better — except that we do get great behind-the-scenes support from the Town of Acton!
---
Represent MA Ag! 
Choose Fresh and Local is promoting the new Massachusetts Fresh and Local Specialty License Plate, which celebrates MA agriculture. Be an early adopter! Proceeds from sale of the plates help support great MA organizations, including the New Entry Sustainable Farming Project, Mass Farmers Markets, and the Beginning Farmer Network. Check out the new plate here!
---
Philatelists Rejoice!

Coinciding with National Farmers Market Week, the U.S. Postal Service is debuting (today, in fact, in Washington, DC) a new postage stamp that celebrates the roles of farmers markets in our food system. Learn more here! 
---
ABFM on Facebook

You love to come to market. You get the ABFM eblast. You rock your ABFM market bag, apron, and/or T-shirt. You brag about the ABFM to your friends. So what's missing? FB! "Like" the ABFM Facebook page, and find content you won't see anywhere else! Check us out here.  
---
SEASONAL VENDORS
APPLEFIELD FARM • BAGEL ALLEY • DRAGONFLY FARMS • FLATS MENTOR FARM • HUNGRY BEAR FARM • LILAC HEDGE FARM • MAMDOU'S ARTISANAL BAKERY • MONADNOCK BERRIES/HILL ORCHARDS • SAMIRA'S HOMEMADE • STILLMAN'S AT THE TURKEY FARM • STOW GREENHOUSES • VALICENTI ORGANICO
Learn more about the ABFM 2014 Vendors here.
SUNDAY'S ADDITIONAL VENDORS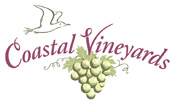 COASTAL VINEYARDS
Fine, Creative Wines
We grow 12 different grape varieties on our eight-acre vineyard, producing white and red wines, and both dry and sweeter wines. All of our varieties — Chardonnay, Pinot Gris, Pinot Noir Rosé, White Wave, Riesling, Merlot, Cabernet Franc, and others — are made in our farm winery. Dartmouth, MA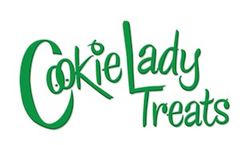 COOKIE LADY TREATS
Baked Especially for You
We specialize in unique flavors of gourmet cookies, with more than 40 varieties, including Blueberries & Cream and Pina Colada. We also offer rich, homemade brownies, homemade marshmallows, s'mores, candy bars, French macaroons, and sticky buns. Gift baskets, dessert platters, shipping, delivery, and catering also available. Maynard, MA

CROOKED ROW FIELDS
Crooked Row Fields is a four-acre parcel between the Sudbury River and Nine Acre Corner on Route 117 in Concord. Elena and Karl's mission is to inspire local and seasonal eating, in and around Concord, by offering exciting varieties of fresh and delicious vegetables. Concord, MA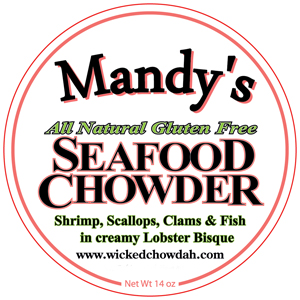 FISHWIVES SPECIALTY FOODS
Not for Wimpy Chowdaheads!
Mandy's offers handcrafted, all-natural, gluten-free seafood chowders and bisques, vegetable and fruit gazpachos, and dips and spreads. She sources as much sustainable seafood from from New England as possible, as well as produce from local farms. Marblehead, MA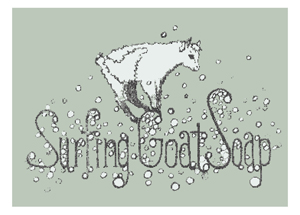 HAMES AXLE FARM
Valued for its gentleness and hydration, Nigerian dwarf goat milk soap is extra-high in fats and protein, making for a luxurious bath experience. We use only natural ingredients — no artificial fragrances and no unnecessary additives. Ashburnham, MA


HANCOCK DAIRY FARM
This small family dairy milks Ayrshire cows, who live in a free-stall barn and have access to pasture year-round, and brings its farmstead cheeses to market. Barre, MA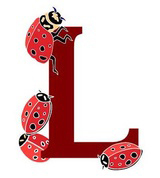 LADYBUG FARM PRODUCE
Ladybug produces organic vegetables, small fruits, herbs, flowers, hay, and eggs, and offers CSA shares. It also operates a café and farm store at the farm site. The store carries Ladybug's own products, as well as those of nearby farms; the café features coffees and teas, fresh-baked breads, muffins, and cookies.  Hubbardston, MA
---
THIS WEEK'S ARTISANS

SHAYNA'S HANDMADE BAGS
Shayna offers handmade handbags from mostly recycled or repurposed materials, such as upholstery remnants and vintage clothing. These attractive fashion bags are carefully constructed and of high quality. Arlington, MA
UNDER THE PERFORMANCE CANOPY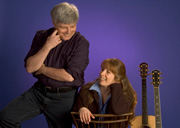 JOHN FERULLO & BETSI MANDRIOLI

Betsi and John play original acoustic songs and a few covers from songwriters they enjoy. Their music is very family friendly. Carlisle, MA
COMMUNITY TABLE
TBD