Sunday, Aug. 3
10am–1pm
---
HIGHLIGHTED PARTNER
Acton Montessori School
The Children's House
We at Acton Montessori believe that a child's education is the most important investment a family can make. Our preschool is dedicated to providing the foundation for your child's success in life through a balance of socialization and academics. Our school's small and intimate environment and the excellent natural light in our open classroom nurture children's bodies and spirits. With years of Montessori teaching experience, our superb staff provides your child with the skills to grow into successful, independent thinkers.
537 Massachusetts Avenue, Acton
978.263.4333
Email: ActonMontessori@gmail.com 
---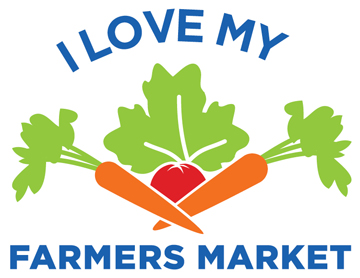 NATIONAL FARMERS MARKET WEEK, AUG. 3–9
Aug. 3–9 is National Farmers Market Week! This is the 15th annual recognition of the important role that farmers markets play in the agricultural and food economy. Secretary of Agriculture Tom Vilsack said, "Farmers markets play a key role in developing local and regional food systems that support family farms and help grow rural economies." BRAVO for the role that farmers markets play in relocalizing our farm and food system!
---
FOR THE JUNIOR MEMBERS
Nearly every week, Kennett creates a great activity for young children (approx. ages 3–9). From mason bee houses to corn husk dolls to fish made from fence pickets, he has quite a bag of tricks! Find him — and fun! — at the picnic table on the West Acton Citizens' Library back lawn, starting at 11am most Sundays.
---
SEASONAL VENDORS
APPLEFIELD FARM • BAGEL ALLEY • DRAGONFLY FARMS • FLATS MENTOR FARM • HUNGRY BEAR FARM • LILAC HEDGE FARM • MAMDOU'S ARTISANAL BAKERY • MONADNOCK BERRIES/HILL ORCHARDS • SAMIRA'S HOMEMADE • STILLMAN'S AT THE TURKEY FARM • STOW GREENHOUSES • VALICENTI ORGANICO
Learn more about the ABFM 2014 Vendors here.
SUNDAY'S ADDITIONAL VENDORS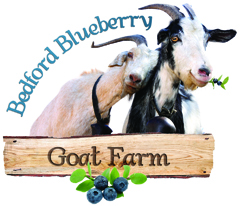 BEDFORD BLUEBERRY GOAT FARM
Fresh, Local Goat Products
Our micro-dairy produces small-batch, pasteurized goat milk, fresh goat cheese, goat milk lotion, and Simply Sarah's Soap. We take pride in offering fresh, great-tasting, high-quality products from our Saanen goats to local communities. Bedford, MA

CROOKED ROW FIELDS
Crooked Row Fields is a four-acre parcel between the Sudbury River and Nine Acre Corner on Route 117 in Concord. Elena and Karl's mission is to inspire local and seasonal eating, in and around Concord, by offering exciting varieties of fresh and delicious vegetables. Concord, MA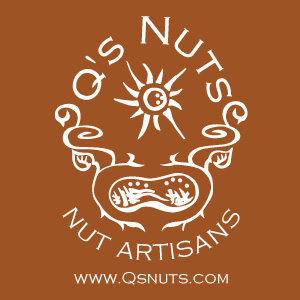 Q'S NUTS
We are a family-owned and -operated nut company that "small batch" roasts 20 flavors in several varieties of nuts. We roast using only unprocessed, quality ingredients in our flavors, and our products are gluten-, soy-, and dairy-free, as well as vegan. Somerville, MA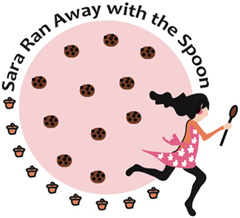 SARA RAN AWAY WITH THE SPOON
You'll be over the moon . . . baked just for you with sugar, butter, and love!
Sara offers made-to-order baked goods using pure ingredients: quality butter, farm-fresh eggs, real vanilla, and declicious chocolate. Specialties include cookies, brownies, bars, and patty (bundt) cakes! Lexington, MA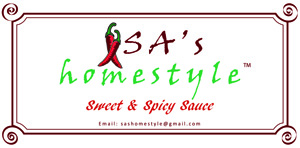 SA'S HOMESTYLE
Sa's Homestyle is the maker of Sa's Sweet and Spicy Sauce. Our magical sauces enhance the taste of anything, and can be used as a dipping/finishing sauce, marinade, BBQ sauce/additive, or cooking ingredient. We offer the following varieties: X-Hot, Hot, Mild, and Mild with organic cider vinegar. These sauces have some warmth, but even our spiciest variety will not set your mouth on fire! Natick, MA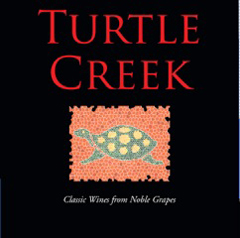 TURTLE CREEK WINERY
Classic Wines from Noble Grapes
Turtle Creek is a boutique winery, located in the shadow of Boston, that produces only 1200 cases of world-class wine each year. Lincoln, MA

---
THIS WEEK'S ARTISAN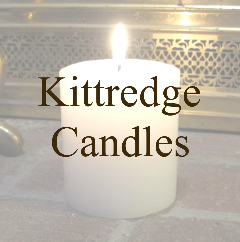 KITTREDGE CANDLES
Kittredge Candles offers 100% pure soy candles, including jars, tins, tarts, and tea lights, as well as votives, novelty candles, soaps, all natural goat's milk lotions, and gift sets. Everything we sell is handmade in our kitchen and available in more than 150 fragrances. The proceeds from the sale of all of our cat candles and soaps are donated to our local cat shelter and we encourage recycling by giving a refund for the return of any of our candle jars. Andover, MA
www.etsy.com/shop/kittredgecandles
UNDER THE PERFORMANCE CANOPY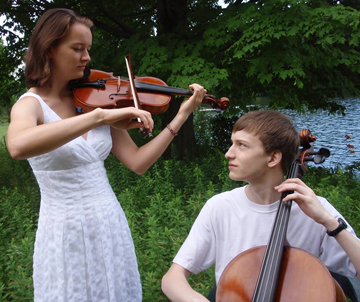 ELIZABETH & BEN ANDERSON
This brother–sister Scottish fiddle/cello duo blend traditional Celtic tunes with lively rhythms and innovative harmonies to create a sound uniquely their own. The duo has performed for the past five years to enthusiastic audiences throughout Massachusestts. Elizabeth is a three-time New England Junior Scottish fiddle champion and a current student at Berklee College of Music; Ben is a rising junior at Westborough High School. Westborough, MA
www.Facebook.com/ElizabethandBenAnderson
COMMUNITY TABLE
TBD
---
CLOSING THE LOOP
Please bring to the ABFM canopy at market any clean containers you've acquired during your ABFM shopping, including green paperboard boxes and paper bags. We'll make them available to our vendors for re-use when appropriate.