Sunday, July 27
10am–1pm
---
Thank You to Our Gracious Neighbors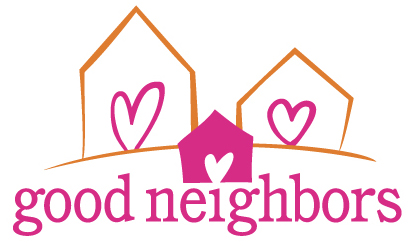 When the market is humming along, It may not be obvious, but the ABFM has several neighbors who abut the market. They graciously accommodate the pedestrian and car traffic of the market, the noise, the dogs, and the general hubbub only a few feet away from their homes — and still support the ABFM! We extend our appreciation to them, and ask you to respect that their driveways, lawns, and walkways are private property; please don't traverse them, and please keep your pets off of them. Thank you!
---
Welcome to Lucy Mae!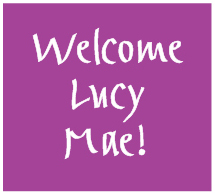 The spate of new babies in the ABFM family during the past couple of years continues! (Something in the water?)  Welcome to the newest member, Lucy Mae, who joined the crew in late May. Congrats to mom and dad, ABFM Coordinator Jennifer Taylor Campbell and Tom Campbell, and big brother Fin!
---
ABFM on Facebook

You love to come to market. You get the ABFM eblast. You rock your ABFM market bag, apron, and/or T-shirt. You brag about the ABFM to your friends. So what's missing? FB!! "Like" the ABFM Facebook page, and find content you won't see anywhere else! Check us out here.  
---
SEASONAL VENDORS
APPLEFIELD FARM • BAGEL ALLEY • DRAGONFLY FARMS • FLATS MENTOR FARM • HUNGRY BEAR FARM • LILAC HEDGE FARM • MAMDOU'S ARTISANAL BAKERY • MONADNOCK BERRIES/HILL ORCHARDS • SAMIRA'S HOMEMADE • STILLMAN'S AT THE TURKEY FARM • STOW GREENHOUSES • VALICENTI ORGANICO
Learn more about the ABFM 2014 Vendors here.
SUNDAY'S ADDITIONAL VENDORS

CARLISLE HONEY
NEW ENGLAND BEEKEEPING
Carlisle Honey offers natural, raw honey and comb honey from New England's spring blossoms and summer wild flowers. Carlisle and Tyngsborough, MA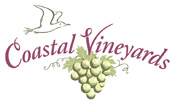 COASTAL VINEYARDS
Fine, Creative Wines
We grow 12 different grape varieties on our eight-acre vineyard, producing white and red wines, and both dry and sweeter wines. All of our varieties — Chardonnay, Pinot Gris, Pinot Noir Rosé, White Wave, Riesling, Merlot, Cabernet Franc, and others — are made in our farm winery. Dartmouth, MA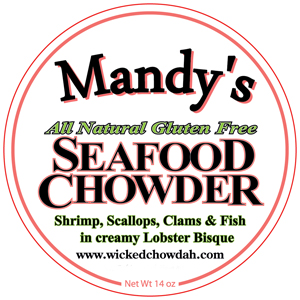 FISHWIVES SPECIALTY FOODS
Not for Wimpy Chowdaheads!
Mandy's offers handcrafted, all-natural, gluten-free seafood chowders and bisques, vegetable and fruit gazpachos, and dips and spreads. She sources as much sustainable seafood from from New England as possible, as well as produce from local farms. Marblehead, MA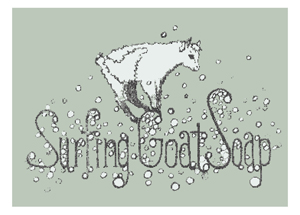 HAMES AXLE FARM
Valued for its gentleness and hydration, Nigerian dwarf goat milk soap is extra-high in fats and protein, making for a luxurious bath experience. We use only natural ingredients — no artificial fragrances and no unnecessary additives. Ashburnham, MA


HANCOCK DAIRY FARM
This small family dairy milks Ayrshire cows, who live in a free-stall barn and have access to pasture year-round, and brings its farmstead cheeses to market. Barre, MA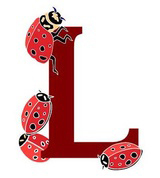 LADYBUG FARM PRODUCE
Ladybug produces organic vegetables, small fruits, herbs, flowers, hay, and eggs, and offers CSA shares. It also operates a café and farm store at the farm site. The store carries Ladybug's own products, as well as those of nearby farms; the café features coffees and teas, fresh-baked breads, muffins, and cookies.  Hubbardston, MA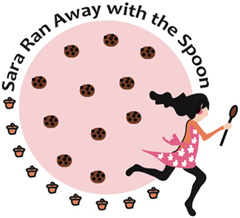 SARA RAN AWAY WITH THE SPOON
You'll be over the moon . . . baked just for you with sugar, butter, and love!
Sara offers made-to-order baked goods using pure ingredients: quality butter, farm-fresh eggs, real vanilla, and declicious chocolate. Specialties include cookies, brownies, bars, and patty (bundt) cakes! Lexington, MA
---
THIS WEEK'S ARTISANS

ACTON OPEN STUDIOS
Acton Open Studios artists will be on hand to talk about their work and their annual open studios event. The work of some AOS artists will be available for sale, such as pottery, jewelry, paintings, and Jewish ceremonial metalwork. Acton, MA
UNDER THE PERFORMANCE CANOPY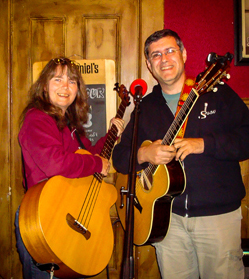 DAN AND FAITH
This husband and wife, singer-songwriter duo describe their music as dream-inspired folk. Daniel Senie (guitar, harmonica, vocals) and Faith Senie (mandolin, bass, tenor banjo, vocals) tap into dreams and everyday life to craft their original songs. They also perform select covers, and have released two CDs — "Simple Grace" (2014) and "Dreaming of Another Path" (2010), as well as an EP titled, "Live at Roslindale" (2011). Bolton, MA
COMMUNITY TABLE
TOWN OF ACTON VOLUNTEER
COORDINATING COMMITTEE
The Town of Acton VCC recruits and vets volunteers to serve on the Town's committees, commissions, boards, and task forces. VCC staff will be on hand to talk with townspeople about current openings and what the positions involve, and to solicit applications. Step up and support your community, folks! Acton, MA