Sunday, July 20
10am–1pm 
---
BIKE-TO-MARKET DAY
AKA: FOSSIL-FUEL-FREE SHOPPING DAY!

This Sunday, get on those bicycles, skateboards, and scooters to come to ABFM free of fossil fuels! The ABFM will offer to each of the first 50 riders of such gizmos $2 in ABFM Market Moolah to be spent at market — on Sunday only! Come to the ABFM table to show us your carbon emissions–free transport, and then park it at one of the bike racks in front of the West Acton Citizens' Library. (And please, whenever you ride your bike to market, park it at a bike rack rather than on Pearl Street.) Bike-to-Market Day: a win-win-win proposition, for you, for the environment, and for local farmers and producers! 
---
BAG IT!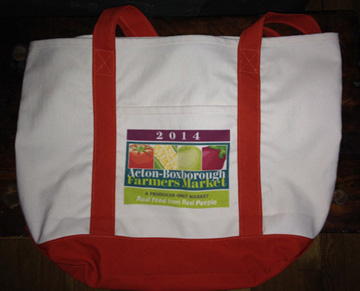 Each season we create an ABFM bag that sports our logo on one side, and the logos of our terrific Partners on the other. This season, we've gone BIG and ORGANIC! This large bag is made from heavy-duty, organic cotton canvas with poppin' red handles. These will go fast, so don't wait. [Also, thanks and a shout-out to Rick Roth of Mirror Image, who made it possible for us to offer this bag without breaking your bank.] At market, check out our ABFM aprons and organic T-shirts, as well!
---
SEASONAL VENDORS
APPLEFIELD FARM • BAGEL ALLEY • DRAGONFLY FARMS • FLATS MENTOR FARM • HUNGRY BEAR FARM • LILAC HEDGE FARM • MAMDOU'S ARTISANAL BAKERY • MONADNOCK BERRIES/HILL ORCHARDS • SAMIRA'S HOMEMADE • STILLMAN'S AT THE TURKEY FARM • STOW GREENHOUSES • VALICENTI ORGANICO
Learn more about the ABFM 2014 Vendors here.
SUNDAY'S ADDITIONAL VENDORS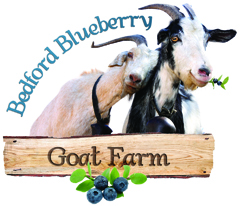 BEDFORD BLUEBERRY GOAT FARM
Fresh, Local Goat Products
Our micro-dairy produces small-batch, pasteurized goat milk, fresh goat cheese, goat milk lotion, and Simply Sarah's Soap. We take pride in offering fresh, great-tasting, high-quality products from our Saanen goats to local communities. Bedford, MA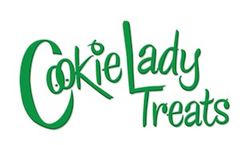 COOKIE LADY TREATS
Baked Especially for You
Cookie Lady specializes in unique flavors of gourmet cookies, with more than 40 varieties, including Blueberries & Cream and Pina Colada. We also offer rich, homemade brownies, homemade marshmallows, s'mores, candy bars, French macaroons, and sticky buns. Gift baskets, dessert platters, shipping, delivery, and catering are also available. Maynard, MA

CROOKED ROW FIELDS
Crooked Row Fields is a four-acre parcel between the Sudbury River and Nine Acre Corner on Route 117 in Concord. Elena and Karl's mission is to inspire local and seasonal eating, in and around Concord, by offering exciting varieties of fresh and delicious vegetables. Concord, MA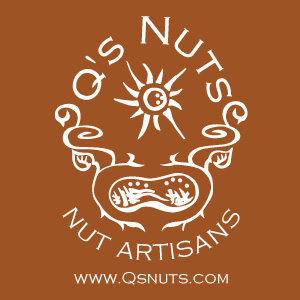 Q'S NUTS
We are a family-owned and -operated nut company that "small batch" roasts 20 flavors in several varieties of nuts. We roast using only unprocessed, quality ingredients in our flavors, and our products are gluten-, soy-, and dairy-free, as well as vegan. Somerville, MA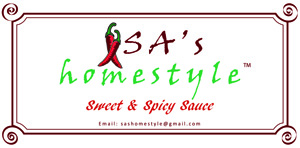 SA'S HOMESTYLE
Sa's Homestyle is the maker of Sa's Sweet and Spicy Sauce. Our magical sauces enhance the taste of anything, and can be used as a dipping/finishing sauce, marinade, BBQ sauce/additive, or cooking ingredient. We offer the following varieties: X-Hot, Hot, Mild, and Mild with organic cider vinegar. These sauces have some warmth, but even our spiciest variety will not set your mouth on fire! Natick, MA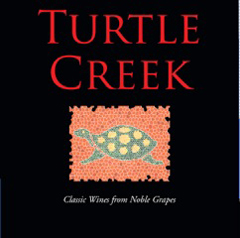 TURTLE CREEK WINERY
Classic Wines from Noble Grapes
Turtle Creek is a boutique winery, located in the shadow of Boston, that produces only 1200 cases of world-class wine each year. Lincoln, MA


---
THIS WEEK'S ARTISAN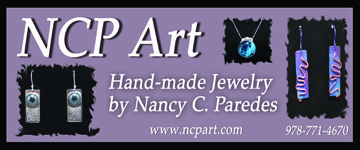 NCP UNLIMITED
Silver and glass jewelry by
Nancy C. Paredes
Nancy, who works in sterling silver, PMC (Precious Metal Clay), copper, and glass, features her extensive jewelry collection at ABFM. Much of her work is inspired by the wide array of color in both natural stones and fused glass. Nancy offers one-of-a-kind rings and pendants, and accepts custom orders. Her work and teaching schedule can be viewed at her website. Chelmsford, MA
UNDER THE PERFORMANCE CANOPY

RUSSELL KNIFFIN
A Boston-based classical and steel-string guitarist, composer, teacher, and film scorer, Kniffin fuses folk, jazz, classical, blues, pop, and a little metal into virtuosic instrumental compositions. Boston, MA
COMMUNITY TABLE
TBD
---
CLOSING THE LOOP
Please bring to the ABFM canopy at market any clean containers you've acquired during your ABFM shopping, including green paperboard boxes and paper bags. We'll make them available to our vendors for re-use when appropriate.