Sunday, July 13
10am–1pm 
---
HIGHLIGHTED PARTNER

Proudly based in West Acton, OMR Architects is an award-winning firm that creates innovative, daylit designs for the home, school, and workplace. We are dedicated to high-quality, cost-effective, functional, and environmentally sensitive projects. We communicate openly with our clients to facilitate an engaging and enjoyable process — listening and designing with you in mind.
543 Massachusetts Avenue, West Acton, MA
978.264.0160
Email: info@omr-architects.com
---
ALPACAS? Yes, Sunday at the ABFM!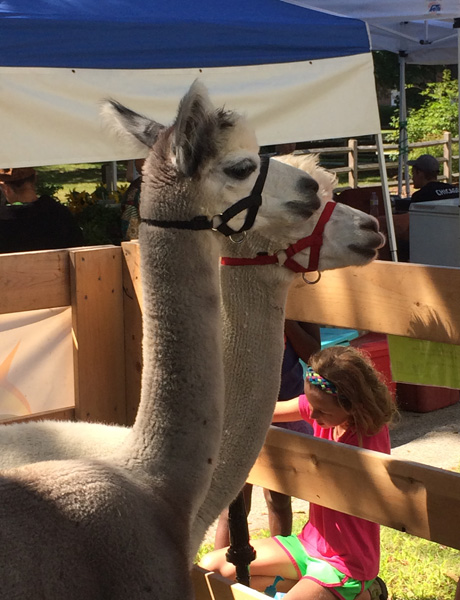 Sunny Knoll Farm Alpacas (a small family farm in Hubbardston) is today's Artisan, and guess who they're bringing to market? Yep, a couple of their adorable herd of Vicugna pacos. Fun alpaca facts: they are related to camels, can projectile "spit" when feeling threatened, and sometimes make a humming sound when happy and content. See more on Sunny Knoll below, and check out these cuties at market!
SNAP at the ABFM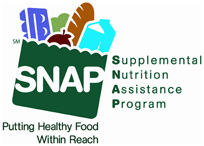 The ABFM welcomes the use of SNAP benefits to buy fresh, local foods at the market. Each season we designate funds with which to "match" up to the first $10 spent at market by SNAP users. We value the ability to help everyone get access to real, fresh food. Please help us get out the word about SNAP at market — tell everyone you know! And visit the website SNAP page or the ABFM stall at market for details.
---
SEASONAL VENDORS
APPLEFIELD FARM • BAGEL ALLEY • DRAGONFLY FARMS • FLATS MENTOR FARM • HUNGRY BEAR FARM • LILAC HEDGE FARM • MAMDOU'S ARTISANAL BAKERY • MONADNOCK BERRIES/HILL ORCHARDS • SAMIRA'S HOMEMADE • STILLMAN'S AT THE TURKEY FARM • STOW GREENHOUSES • VALICENTI ORGANICO
Learn more about the ABFM 2014 Vendors here.
SUNDAY'S ADDITIONAL VENDORS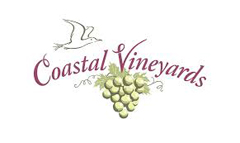 COASTAL VINEYARDS
Fine, Creative Wines
We grow 12 different grape varieties on our eight-acre vineyard, producing white and red wines, and both dry and sweeter wines. All of our varieties — Chardonnay, Pinot Gris, Pinot Noir Rosé, White Wave, Riesling, Merlot, Cabernet Franc, and others — are made in our farm winery. Dartmouth, MA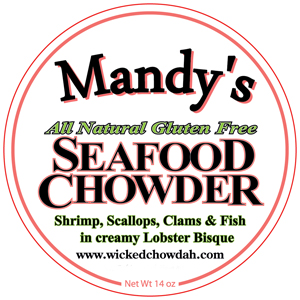 FISHWIVES SPECIALTY FOODS
Not for Wimpy Chowdaheads!
Mandy's offers handcrafted, all-natural, gluten-free seafood chowders and bisques, vegetable and fruit gazpachos, and dips and spreads. She sources as much sustainable seafood from from New England as possible, as well as produce from local farms. Marblehead, MA
HANCOCK DAIRY FARM
This small family dairy milks Ayrshire cows, who live in a free-stall barn and have access to pasture year-round, and brings its farmstead cheeses to market. Barre, MA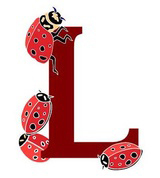 LADYBUG FARM PRODUCE
Ladybug produces organic vegetables, fruits, herbs, flowers, hay, and eggs, and offers CSA shares. At the farm, it operates a store, which carries Ladybug's own products, as well as those of nearby farms, and a café featuring coffees, teas, fresh-baked breads, muffins, and cookies. Hubbardston, MA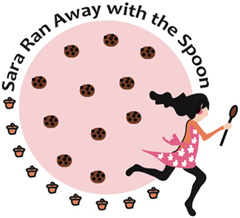 SARA RAN AWAY WITH THE SPOON
You'll be over the moon . . . baked just for you with sugar, butter, and love!
Sara offers made-to-order baked goods using pure ingredients: quality butter, farm-fresh eggs, real vanilla, and declicious chocolate. Specialties include cookies, brownies, bars, and patty (bundt) cakes! Lexington, MA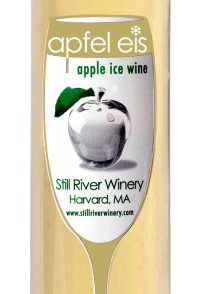 STILL RIVER WINERY
Producer of New England's Own
Apfel Eis Apple Ice Wine
Apfel Eis is made from a blend of local varietal apples — more than 80 apples are used in each 375 ml bottle. Although sweet, there is a gentle bite, and a clean finish. One taster says, "intense, complex flavor, with an aroma of freshly picked apples." Harvard, MA

---
THIS WEEK'S ARTISAN

JENNIFER'S HANDMADE SOAP
Jennifer's Handmade Soap makes vegetable-based soaps, using only natural oils from coconut, palm, castor seed, and avocado. These oils softly clean and moisturize your skin, leaving it feeling silky smooth and completely pampered. Concord, MA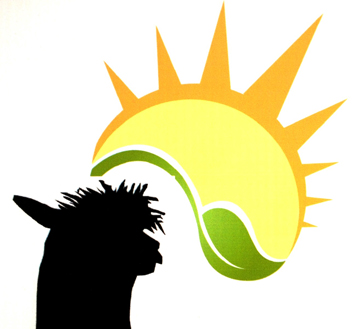 SUNNY KNOLL FARM ALPACAS
Sunny Knoll Farm Alpacas is a small family farm in Hubbardston, offering the finest quality hypoallergenic fiber in the form of yarns, spinning roving, felting fiber, and hand-woven products, as well as top-quality items made with our fiber, including socks, hats, and mittens. For spring and fall planting, we offer some of the best organic compost, guaranteed. In our working studio and West Boylston retail location, we offer fiber art classes in spinning, felting, and weaving.
UNDER THE PERFORMANCE CANOPY

ONE GREAT ROAD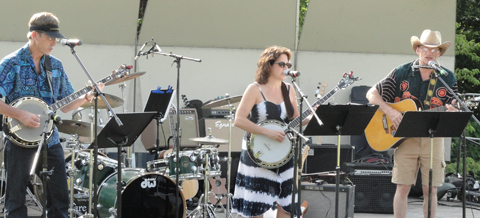 One Great Road is an acoustic band playing folk rock, Americana, and original songs.
Acton, MA
COMMUNITY TABLE


TBD
---
CLOSING THE LOOP
Please bring to the ABFM canopy at market any clean containers you've acquired during your ABFM shopping, including green paperboard boxes and paper bags. We'll make them available to our vendors for re-use when appropriate.