OPENING DAY:
Sunday, June 15
10am–1pm
POLLINATOR DAY!
(Honeybees! Milkweed! Gardening advice! Kids' Activity!
See Community Table & Kids' Activity listings, below.) 
---
 HIGHLIGHTED PARTNER: The Local Table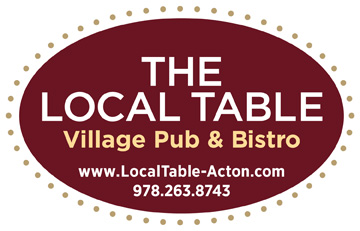 Village Pub & Bistro
A neighborhood place that serves Brunch, Dinner & Casual Fare, and Lunch, featuring fresh meals with ingredients from local suppliers. Our burgers were voted "Best in Acton"! We feature New England craft beers and live music, and provide quality catering for businesses and families. Menus and hours may be found on our website.
251 Arlington Street, West Acton, MA 01720
978.263.8743
www.LocalTable-Acton.com

---
SEASONAL VENDORS
APPLEFIELD FARM • BAGEL ALLEY • DRAGONFLY FARMS • FLATS MENTOR FARM • HUNGRY BEAR FARM • LILAC HEDGE FARM • MAMDOU'S ARTISANAL BAKERY • MONADNOCK BERRIES/HILL ORCHARDS • SAMIRA'S HOMEMADE • STILLMAN'S AT THE TURKEY FARM • STOW GREENHOUSES • VALICENTI ORGANICO
Learn more about the ABFM 2014 Vendors here.
SUNDAY'S ADDITIONAL VENDORS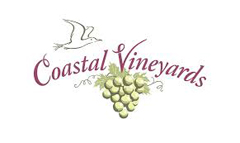 COASTAL VINEYARDS
Fine, Creative Wines
We grow 12 different grape varieties on our eight-acre vineyard, producing white and red wines, and both dry and sweeter wines. All of our varieties — Chardonnay, Pinot Gris, Pinot Noir Rosé, White Wave, Riesling, Gewurztraminer, Merlot, Cabernet Franc, and others — are made in our farm winery. Dartmouth, MA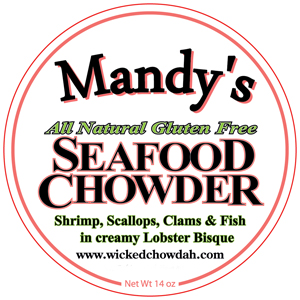 FISHWIVES SPECIALTY FOODS
Not for Wimpy Chowdaheads!
Mandy's offers handcrafted, all-natural, gluten-free seafood chowders and bisques, vegetable and fruit gazpachos, and dips and spreads. She sources as much sustainable seafood from from New England as possible, as well as produce from local farms. Marblehead, MA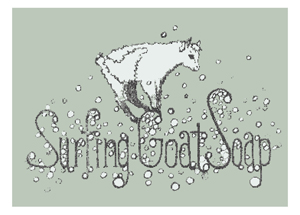 HAMES AXLE FARM
Valued for its gentleness and hydration, Nigerian dwarf goat milk soap is extra-high in fats and protein, making for a luxurious bath experience. We use only natural ingredients — no artificial fragrances and no unnecessary additives. Ashburnham, MA


HANCOCK DAIRY FARM
This small family dairy milks Ayrshire cows, who live in a free-stall barn and have access to pasture year-round, and brings its farmstead cheeses to market. Barre, MA




HOMEGROWN MUSHROOM COMPANY
Homegrown Mushroom Co. offers fresh oyster mushrooms and grow-your-own mushroom kits. Great for foodies, gardeners, kids of all ages, and anyone who enjoys mushrooms! Pepperell, MA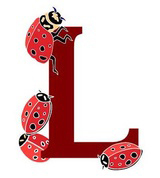 LADYBUG FARM PRODUCE
Ladybug produces organic vegetables, small fruits, herbs, flowers, hay, and eggs, and offers CSA shares. It also operates a café and farm store at the farm site. The store carries Ladybug's own products, as well as those of nearby farms; the café features coffees and teas, fresh-baked breads, muffins, and cookies. Hubbardston, MA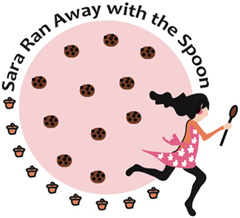 SARA RAN AWAY WITH THE SPOON
You'll be over the moon . . . baked just for you with sugar, butter, and love!
Sara offers made-to-order baked goods using pure ingredients: quality butter, farm-fresh eggs, real vanilla, and declicious chocolate. Specialties include cookies, brownies, bars, and patty (bundt) cakes! Lexington, MA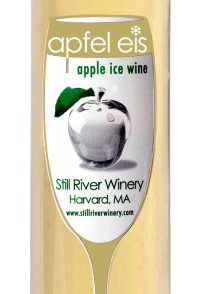 STILL RIVER WINERY
Producer of New England's Own
Apfel Eis Apple Ice Wine
Apfel Eis is made from a blend of local varietal apples — more than 80 apples are used in each 375 ml bottle. Although sweet, there is a gentle bite, and a clean finish. One taster says, "intense, complex flavor, with an aroma of freshly picked apples." Harvard, MA

---
THIS WEEK'S ARTISAN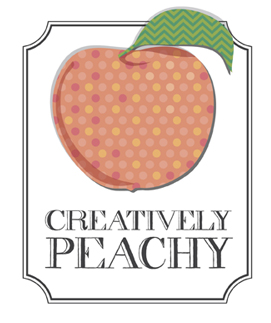 CREATIVELY PEACHY BANNERS
For celebrating holidays or decorating spaces in your home, these banners add a simple pop of color and celebration, year after year. Choose custom or in-stock items for holidays, birthdays, kids'/nursery rooms, or gifts. Bedford, MA
UNDER THE PERFORMANCE CANOPY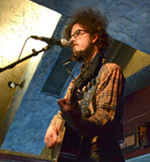 IAN FITZGERALD
A singer and songwriter, Ian has toured the Northeast extensively, playing small coffeehouses and large stages, and opening for acts such as Tracy Grammer. Earlier this year, he released his fourth album of original songs, "No Time to be Tender." Arlington, MA
COMMUNITY TABLE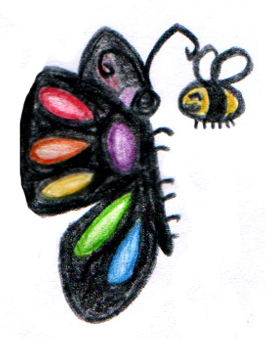 POLLINATOR DAY!

Today we celebrate our beloved and challenged pollinators! At the Community Table you'll find several happenings: Master Gardener Kristi Twichell will be on hand to answer all your gardening questions AND to advise on adding pollinator-friendly plants to your garden. The ABFM will give away asclepias syriaca (common milkweed) plants to put in home gardens (one per family, please).



Also, Carlisle Honey/New England Beekeeping will be on site with a demonstration honeybee hive (and selling their honey, of course).
KIDS' POLLINATOR ACTIVITY

Color*full
Creative Explorations for Kids
This West Acton studio offering creativity experiences, art classes, parties, and events for kids — joins us on Pearl Street to offer a children's activity for Pollinator Day. Find her on the library lawn from 11am to noon for her bee-related art project designed for ages 3 and up. Pollinators and art rule!
586 Mass. Ave., West Acton
978.264.4488
---
WACL ANNUAL
SPRING BOOK SALE
The West Acton Citizens' Library hosts its annual book sale this Sunday, 10am–1pm, at the Windsor Building on Windsor Avenue, right across from the library and the east end of the ABFM. Come get great summer reads!
WACL • 21 Windsor Avenue, West Acton • 978.929.6654
www.Acton-MA.gov/index.aspx?nid=115
---
CLOSING THE LOOP
Please bring to the ABFM canopy at market any clean containers you've acquired during your ABFM shopping, including green paperboard boxes and paper bags. We'll make them available to our vendors for re-use when appropriate.