Sunday, Sept. 29

10am–1pm
______________________________________________________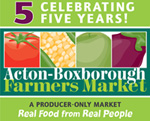 GOT YOUR
ABFM 5TH ANNIVERSARY TOTE?
Available only at market!

If you haven't yet purchased your ABFM 5th anniversary grocery/tote bag, do it soon! You want to represent ABFM, right? This is a seriously handy, durable, and spacious bag made from recycled cotton. It sports not only our terrific 5th-year logo, but also, on the reverse side, all the 2013 ABFM Partners — the local businesses that are the backbone support for the operation of the market. And while you're at it, check out our terrific ABFM kitchen/task aprons and our organic cotton ABFM T-shirts! Remember: the holidays will be upon us soon-ish (ouch), and these all make great gifts!

______________________________________________________
Do You Know . . .
about the ABFM SNAP program?





The ABFM is in its 3rd season of accepting SNAP (Supplemental Nutrition Assistance Program) funds for purchase of any eligible foods at market. This year, use of SNAP benefits has grown noticeably. We are happy about this because it means that more people are able to secure fresh, nutritional foods for themselves and their families.
The ABFM sponsors a special offer for SNAP users: we'll double the value of (up to) the first $10 you spend in SNAP benefits at market. So if you decide to spend $15 at market, you'll actually get $25 to spend. This offer lasts until we distribute the allotted funds for the season. Please come to the ABFM stall at market for details.
______________________________________________________


"LIKE" US ON FACEBOOK!



______________________________________________________

SEASONAL VENDORS

APPLEFIELD FARM • BAGEL ALLEY • CLEARVIEW FARM • DRAGONFLY FARMS • FLATS MENTOR FARM • LILAC HEDGE FARM • MAMADOU'S ARTISAN BAKERY • MONADNOCK BERRIES/HILL ORCHARD • SAMIRA'S HOMEMADE • STILLMAN'S FARM • STOW GREENHOUSES
Learn more about the ABFM 2013 Vendors here. (Please note that Flats Mentor Farm's start date is TD, because of extensive farmland flooding. We wish them dry days and a speedy recovery!)


SUNDAY'S ADDITIONAL VENDORS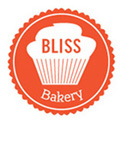 Bliss Bakery
Everyone Deserves a Little Bliss
Bliss Bakery is an artisan bakeshop specializing in handcrafted breads, pastries, and custom cakes. Choose from our wide selection of delicious baked goods made from scratch, using only the finest ingredients. Groton, MA

Coastal Vineyards
Fine Creative Wines
Offering red and white wines, dry and sweet, from 12 grape varieties grown on its eight-acre Dartmouth vineyard, Coastal features Chardonnary, Pinot Gris, Riesling, Merlot, Cabernet Franc, and others. Dartmouth, MA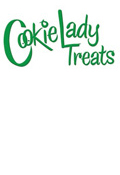 Cookie Lady Treats
Baked Especially for You
The Cookie Lady specializes in unique flavors of gourmet cookies, with over 40 varieties, including Blueberries & Cream and Pina Colada, and offers rich, homemade brownies, homemade marshmallows, s'mores, candy bars, French macaroons, and sticky buns. Maynard, MA

Farmer Tim's Vegetables
Delicious, Sustainably Grown Vegetables
Farmer Tim, a New Entry Sustainable Farming Project farmer, brings to market his tomatoes, peppers, zucchini, cucumber, lettuces, sweet potatoes, beans, kale, cabbage, chard, broccoli, and herbs. Belmont, MA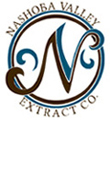 Nashoba Valley Extract Company
Purveyors of Fine Baking Extracts
Meagan MacNeill uses fresh, local, natural ingredients to craft her fine baking extracts. When she made her first extract [vanilla] a few years ago, she said she "could not believe the difference in the aroma of the extract itself and in the final [baked] product." At market, she'll offer her Bourbon Vanilla, Tahitian Vanilla, Anise, Lemon, Espresso, and Cacao extracts. Stow, MA
www.NashobaValleyExtractCo.com




Nobscot Artisan Cheese
At Eastleigh Farm
Cheesemaker Sue Rübel creates handmade artisan cheeses tied to place and named for the areas' historical people and places. Framingham, MA
www.NobscotCheese.com

______________________________________________________
THIS WEEK'S ARTISAN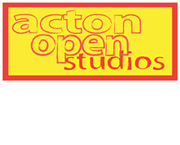 ACTON OPEN STUDIOS
Acton Open Studios artists will be on hand to talk about their work and their annual open studios event. The work of some AOS artists will be available for sale, such as pottery, jewelry, paintings, and Jewish ceremonial metalwork. Acton, MA
______________________________________________________
UNDER THE PERFORMANCE CANOPY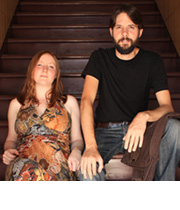 MANDEVILLE & RICHARDS
Mark Mandeville & Raianne Richards are a folk duo from Massachusetts who sing songs that resonate with the lover of Americana and old country music. Their work features commanding, familiar traditional melodies and poignant, introspective lyrics, backed by delicate arrangements on ukulele, clarinet, guitar, and banjo. Webster, MA

11am–12:45pm
______________________________________________________
UNDER THE PERFORMANCE CANOPY

YOUTH IN PHILANTHROPY
Youth in Philanthropy is a nonprofit organization at Acton-Boxborough Regional High School. YIP raises money to support local nonprofits, such as the Boys & Girls Club of Assabet Valley in Maynard, the Acton Food Pantry, Indian Hill Music Center, Communities for Restorative Justice, and many more. Support Youth in Philanthropy and support your community! Acton, MA

______________________________________________________
Closing the Loop . .

. Please bring to the ABFM table at market any (clean) containers you've acquired during your ABFM shopping, including green paperboard boxes, and paper and plastic bags. We'll make them available to our vendors for re-use when appropriate.

Come on down — for Real Food from Real People!