Sunday, September 2

10am–1pm
______________________________________________________
HIGHLIGHTED SPONSOR OF THE WEEK

STATE REPRESENTATIVE JEN BENSON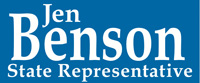 Jen Benson believes strongly in the benefits of buying locally and is proud to support the Acton-Boxborough Farmers Market. Jen represents the towns of Acton, Boxborough, Harvard, Lancaster, Lunenburg, and Shirley as State Representative.
P.O. Box 202
Lunenburg, MA 01462
P 978.582.7063
Email: JenBenson@JenBenson.org
______________________________________________________

Coming Next Week (9/9):
Chef Julia Cooks (and You Sample) at ABFM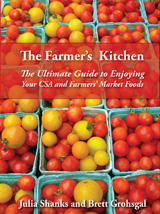 Chef Julia Shanks Demo:
Cooking with Farmers Market Produce
Co-author of The Farmer's Kitchen, Julia will share two recipes from her book, which was cited by Michelle Obama in her own cookbook, American Grown. Sample the magic of her recipes for Simple Summer Squash with Garlic, and a Potato Fennel "Risotto."
The Farmer's Kitchen will be available for purchase, and market-goers can chat with Julia and pick her brain on the delights and preparation of fresh foods!
Upcoming on Sept. 23:
Turtle Creek Winery Wine Tour & Tasting
ABFM and our Vendor, Turtle Creek Winery, host this experience for those interested in viniculture and what this small winery is doing on the local winemaking scene. Space is very limited; register ASAP at the ABFM table at market; the $15 fee is payable on registration. Turtle Creek wines are found in the best Boston restaurants. www.TurtleCreekWine.com
______________________________________________________
Special SNAP Offer
The ABFM accepts SNAP (Supplemental Nutrition Assistance Program) benefits and makes a special offer for SNAP users: we'll double the value of the first $10 you spend in SNAP benefits at market. So if you decide to spend $15 at market, you'll actually get $25 to spend. [This offer lasts until we distribute the allotted $250 for the season.] Come to the ABFM stall at market for details!
______________________________________________________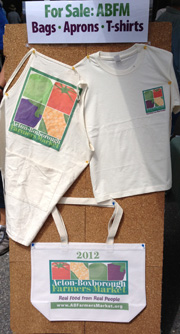 ABFM GEAR: ORGANIC T-SHIRTS, RECYCLED
COTTON BAGS, AND AWESOME APRONS

Our first-ever organic cotton ABFM T-shirts are avaiable! Show your ABFM pride with one of these SO-soft shirts, in sizes from 2T to XXL.
Our beautiful 2012 ABFM bags and handy ABFM aprons are also ready for you to snap up. And consider in ABFM Gift Certificate in any denomination for family, friends, and business purposes. Stop by at market to check them out NB: 2012 bag inventory is now low . . . don't wait!
______________________________________________________
Community Events Board at ABFM
Next time you're at market, notice the new Community Events Board. Anyone is welcome to post a flyer or notice about a local community event. (Please, no business cards or flyers, work solicitations, et al.; market staff will remove any inappropriate postings.) All notices will be removed and recycled at the end of each market day. Find the Community Events Board at the Windsor and Pearl corner of the West Acton Citizens' Library lawn.
______________________________________________________

"LIKE" US ON FACEBOOK!

______________________________________________________

SEASONAL VENDORS

APPLEFIELD FARM • BAGEL ALLEY • BURROUGHS FARM • DRAGONFLY FARM • FLATS MENTOR FARM • MAMADOU'S ARTISAN BAKERY • MONADNOCK BERRIES/HILL ORCHARD • NELLA PASTA • NOBSCOT ARTISAN CHEESE • SAMIRA'S HOMEMADE • STILLMAN'S FARM • TWIN SEAFOOD
Learn more about the ABFM 2012 Vendors here.


SUNDAY'S ADDITIONAL VENDORS
Coastal Vineyards
Fine Creative Wines
We grow 12 different grape varieties on our eight-acre vineyard, producing white and red wines, and both dry and sweeter wines. All of our varieties — Chardonnay, Pinot Gris, Pinot Noir Rosé, White Wave, Riesling, Gewurztraminer, Merlot, Cabernet Franc, and others — are made in our farm winery in South Dartmouth. Dartmouth, MA




Green River Ambrosia
Fine meads made with local raw honey, fresh water, yeast, and the occasional herb or fruit. Green River provides the taste of a season of hard work by our bee friends. Greenfield, MA

Joanna's New World Biscotti
This specialty, small-batch bakery offers an updated, highly flavorful take on an Old-World-style, European cookie, using pure butter, whole eggs, and real chocolate. These confections are a delectable treat worth giving or keeping! Westford, MA



Mill River Winery
Our renovated 1890s cider mill is home to our orchard, vineyard, and the winery where all our wine is produced. Our winemaking style focuses on preserving the signature flavor of each varietal. Rowley, MA
www.MillRiverWines.com




Pat-O's Pickles
Hand-packed, small-batch pickled vegetables, using only the finest ingredients sourced primarily from farms across New England. Groton, MA
And new to the ABFM lineup: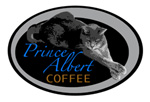 Prince Albert Coffee
Prince Albert Coffee offers the great coffee beans and nuanced roasts we've been enjoying ourselves for the last six years. We source hand-selected beans from many countries: from family farms and coffee co-ops that grow, pick, and process the best coffee beans in the world. We roast our coffees to complement the distinctive flavors in each bean, and bring to market only what we've roasted in the last 24 hours so you get to enjoy the coffee at its best. Berlin, MA

______________________________________________________
THIS WEEK'S ARTISAN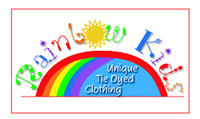 RAINBOW KIDS TIE DYE
Unique, hand-dyed clothing and accessories for people of all ages, including shirts, pants, dresses, hats, socks . . . even underwear!
Wales, MA


www.RainbowKidsTieDye.etsy.com

______________________________________________________
UNDER THE PERFORMANCE CANOPY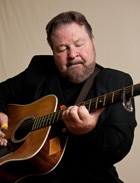 MICK FRIDLEY
Mick Fridley is an experienced singer who accompanies himself on 6- and 12-string guitars and banjo. He performs his own material as well as songs from a variety of well-known (and not-so-well-known) songwriters, and includes children's songs in his playlist. Grafton, MA
11am–12:45pm
www.MickFridley.com

______________________________________________________
THE COMMUNITY TABLE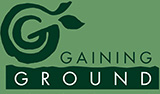 GAINING GROUND
Growing Food, Growing Community
Gaining Ground grows organic produce for hunger relief with help from volunteers of all ages and abilities, who work and learn in their gardens. Based in Concord, MA, Gaining Ground donates approximately 20,000 pounds of vegetables and fruits to area meal programs and food pantries each season. Check out their cookbook, full of recipes for using local produce, and available at market. Concord, MA
______________________________________________________
Closing the Loop . .

. Please bring to the ABFM table at market any (clean) containers you've acquired during your ABFM shopping, including green paperboard boxes, and paper and plastic bags. We'll make them available to our vendors for re-use when appropriate.

Come on down — for Real Food from Real People!