ABFM SEASON OPENING!
This Sunday, June 17

10am–1pm
Welcome to ABFM's fourth season — with some excellent new vendors, our wonderful veterans, and . . . TAH-DAH: first-ever ABFM T-shirts for adults and kids! Organic, understated, and wicked cool!
This season, we'll have eggs coming out of our ears (now there's an image); some fabulous new local wine vendors; Egyptian and Lebanese delights; a new array of artisan cheeses; and a local farm whose land has been in agriculture since the 1700s! Stay tuned for the season's special events (think: a Sunday of sampling; getting-to-market-without-a-car; and a very special farm tour).
We are in need of volunteers who can help us set up and take down the market this season. It's a quick and fun way to help the market thrive. Please contact our Volunteer Coordinator to sign up. [We're a tad short-handed — in part, because there are some ABFM babies in the offing!] Stay tuned . . . and thank you for being a part of the ABFM community!



ABFM welcomes EBT/SNAP benefits. Please come to the ABFM stall at market to learn more or visit our SNAP page.



"like" us on facebook!
______________________________________________________

SEASONAL VENDORS



APPLEFIELD FARM • BAGEL ALLEY • BURROUGHS FARM • DRAGONFLY FARM
FLATS MENTOR FARM • MAMADOU'S ARTISAN BAKERY • MONADNOCK BERRIES/
HILL ORCHARD • NELLA PASTA • NOBSCOT ARTISAN CHEESE • SPRINGDELL FARM
STILLMAN'S FARM • TWIN SEAFOOD
Learn more about the ABFM 2012 Vendors here.


SUNDAY'S ADDITIONAL VENDORS

Bliss Bakery
Everyone deserves a little Bliss
Bliss Bakery is an artisan bakeshop specializing in handcrafted breads, pastries, and custom cakes. Groton, MA

Coastal Vineyards
Fine Creative Wines
We grow 12 different grape varieties on our eight-acre vineyard, producing white and red wines, and both dry and sweeter wines. All of our varieties are made in our farm winery. Dartmouth, MA

Deborah's Kitchen
Deborah makes jams and preserves today using two-thirds fruit, all natural sugar, and no preservatives. Our creative blend of multiple fruits makes each flavor a unique gourmet treat. Littleton, MA

Fastachi
Artisan-Roasted Nuts
Fastachi offers nuts hand roasted in small batches, seasoned only with sea salt. Incomparable nut mixes and nut butter made fresh from the Fastachi Nut are additional offerings. Watertown, MA

Fishwives Specialty Foods
Not for Wimpy Chowdaheads!
Mandy's famous Seafood Chowder is back! Handcrafted all-natural, gluten-free seafood chowders and bisques, vegetable and fruit gazpachos, and dips and spreads. We source as much sustainable seafood from from New England as possible, and our gazpachos are made with produce from local farms. Marblehead, MA

Samira's Homemade
Samira's Homemade is the very best authentic Egyptian and Lebanese food. It is healthy, delicious, and made from fresh ingredients, with no added preservatives. Belmont, MA

Still River Winery
Producer of New England's Own Apfel Eis Apple Ice Wine
Still River makes traditional Apfel Eis, or apple ice wine, from local varietal apples — more than 80 apples are used in each 375 ml bottle. Sweet, with a gentle bite and a clean finish. Harvard, MA


______________________________________________________

THIS WEEK'S ARTISAN
LITTLE BIRCH FARM
A reason to relax
All-natural handmade artisan soaps, body products, pooch products, and Birch handcrafts, with eco-friendly Birch bark or cotton paper labels printed in our on-site letterpress studio. Chesterfield, MA
www.etsy.com/shop/LittleBirchFarm
______________________________________________________

UNDER THE PERFORMANCE CANOPY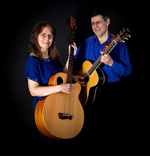 Dan and Faith
Dan and Faith blend vocal harmonies with guitar, bass, mandolin, tenor banjo, and harmonica on original songs and selected covers. Their discography includes Dreaming of Another Path, a studio CD released in 2010, and Live at Roslindale, a 2011 EP. Bolton, MA
11am–12:45pm
______________________________________________________

COMMUNITY TABLE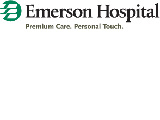 Emerson Hospital
Emerson Hospital delivers high-quality, safe, and cost-effective treatment to patients. Learn about their health and wellness programs and nutritional information, and see what sun protection take-away might be on offer! Concord, MA
www.EmersonHospital.org
______________________________________________________
GIVE GREAT ABFM GIFTS!
Or grab one for yourself . . .
The ABFM now has available ABFM Gift Certificates in any denomination you'd like. Stop by the ABFM table and do a great thing for family or friends — an ABFM Gift Certificate. And check out our new 2012 ABFM recycled-cotton bags, ABFM organic cotton T-shirts, and ABFM aprons, available at market!
______________________________________________________


Closing the Loop . . .
Please bring to the ABFM table at market any (clean) containers you've acquired during your ABFM shopping, including green paperboard boxes, and paper and plastic bags. We'll make them available to our vendors for re-use when appropriate.
Come on down — for Real Food from Real People!