---
ADDITIONAL VENDORS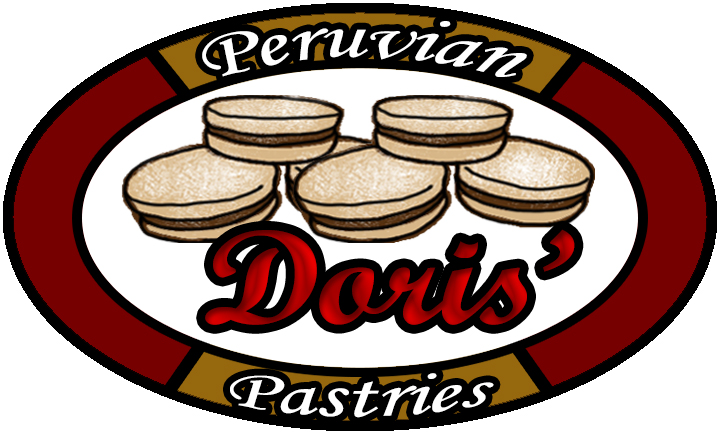 DORIS' PERUVIAN PASTRIES
Delicious Taste of Culture
We proudly serve a vast range of Peruvian pastries, using only select ingredients and the original recipes from Peru. It is our desire to introduce our clients to a level of flavor and delicacy they have yet to experience, and that can be achieved only through our exquisite pastries. We promise you will enjoy the rich taste of our culture! Marlborough, MA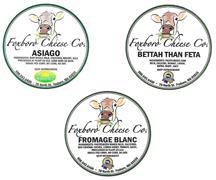 FOXBORO CHEESE
Lawton's Family Farm creates its Foxboro Cheese products from the milk of grass-fed cows. Because the cows eat no grain, the cheese is soy and corn free. Foxboro, MA

NUTTY BIRD GRANOLA
Get a little Nutty Today
Our mission at Nutty Bird Granola is to take the best mix of premium nuts and oats, and add a touch of sweetness with maple syrup and honey, to create a one-of-a-kind, handcrafted granola. Sherborn, MA

PONY SHACK CIDER
We are a family-owned cidery nestled in the heart of apple country. Our mission is to produce small batch, artisanal cider from locally sourced ingredients. We dream big and believe life is too short to drink a bad glass of cider. Boxborough, MA

SA'S HOMESTYLE
Sa's Homestyle is the maker of Sa's Sweet and Spicy Sauce. Our magical sauces enhance the taste of anything they're put on. Versatile, it can be used as a dipping/finishing sauce, marinade, BBQ sauce/additive, or cooking ingredient. We offer the following varieties: X-Hot, Hot, Mild, and Hot and X-Hot with Apple Cider Vinegar. These sauces have some warmth, but even our spiciest variety will not set your mouth on fire! Natick, MA
ARTISAN

RB DESIGNS
Heart of Glass
RB Designs features local artist Roberta Bizier who has lived in Acton for more than 25 years. Her whimsical one-of-a-kind fused glass art is inspired by nature and includes jewelry, windchimes, suncatchers and display pieces. In addition to creating, Roberta enjoys teaching
children and adult glass classes at Periwinkle Glassworks. Acton, MA
PERFORMER
JAMES KINGSBURY
Jim Kingsbury is happy to return to the AB Farmers Market, bringing his large repertoire of familiar and not-so familiar songs. He has been playing guitar for the past 30 years and always has a good time sharing music. Acton, MA
COMMUNITY TABLE
THE ACTON HISTORICAL SOCIETY
The objectives of the Acton Historical Society are to discover, to preserve, and to perpetuate facts and artifacts concerned with local history and to make them available to all interested parties.Acton, MA
Sunday, July 28
---
ADDITIONAL VENDORS

ACKERMANN MAPLE FARM
Ian and Caitlin both grew up in Cabot, Vermont. In early 2013, they purchased the 36 acres that would become Ackermann Maple Farm, and constructed their business. The sap that flows from more than 3,000 taps is heated using a wood fire, evaporating the water and drawing out the pronounced natural maple flavor for which Vermont is known. The tapping, sap collection, boiling, filtering, bottling, and shipping are all done by Ian and Caitlin. Cabot, VT
BEE FIELDS FARM
Bee Field Farm medicinal garden contains more than 100 different herbs. All the flowers and shrubs planted in our garden have been planted for their medicinal, edible, or pollination uses. We use biodynamic gardening practices to enhance and enrich the fertility of our beautiful garden. Our preparation process is very simple: we harvest, strip, sort, clean, infuse, pour, pack, and label our products by hand. Wilton, NH
BLISS CONFECTION CO.
A Custom Desserterie
Bliss Confection Co. is a custom desserterie by professional Pastry Chef Kristen Leonard, founded on a love and passion for all things sweet. We specialize in cakes, cupcakes, macaroons, and decorated cookies. Our mission is to provide picture perfect confections to help make life's celebratory events memorable and mouthwatering. Acton, MA

FISHWIVES SPECIALTY FOODS
Not for Wimpy Chowdaheads!
Fishwives Specialty Foods produces Mandy's famous Seafood Chowdah — a light lobster bisque chock full of shrimp, scallops, clams, and fish. Busy families create amazing dinners by using our chowdah as a sauce for casseroles or pasta. Ask Mandy for her easy recipes. Try their chowdahs and refreshing GoSpacho — a cold, vegan Spanish soup in a bottle. Pop one into your lunch bag and enjoy a taste of the Mediterranean! Products are handcrafted using all-natural, gluten-free, locally sourced ingredients! Marblehead, MA
ARTISAN
JENNIFER'S HANDMADE SOAP



Jennifer's Handmade Soap makes vegetable-based soaps, using only natural oils from coconut, palm, castor seed, and avocado. These natural oils softly clean and moisturize your skin, leaving it feeling silky smooth and completely pampered. Concord, MA

www.Facebook.com/JenniferSoap
PERFORMER
THE HIP SWAYERS



The Hip Swayers play upbeat, fun, family-friendly, old-timey country/mountain music with close harmonies and tight rhythms. "The Hip Swayers know the power of a catchy song and use it to their advantage" (Worcester Magazine); ". . . not to be missed! A bit of Hank Williams sensibility, Carter/Cash authenticity, and infectious personality" (S.F. City Guide). Worcester, MA
www.HipSwayers.com